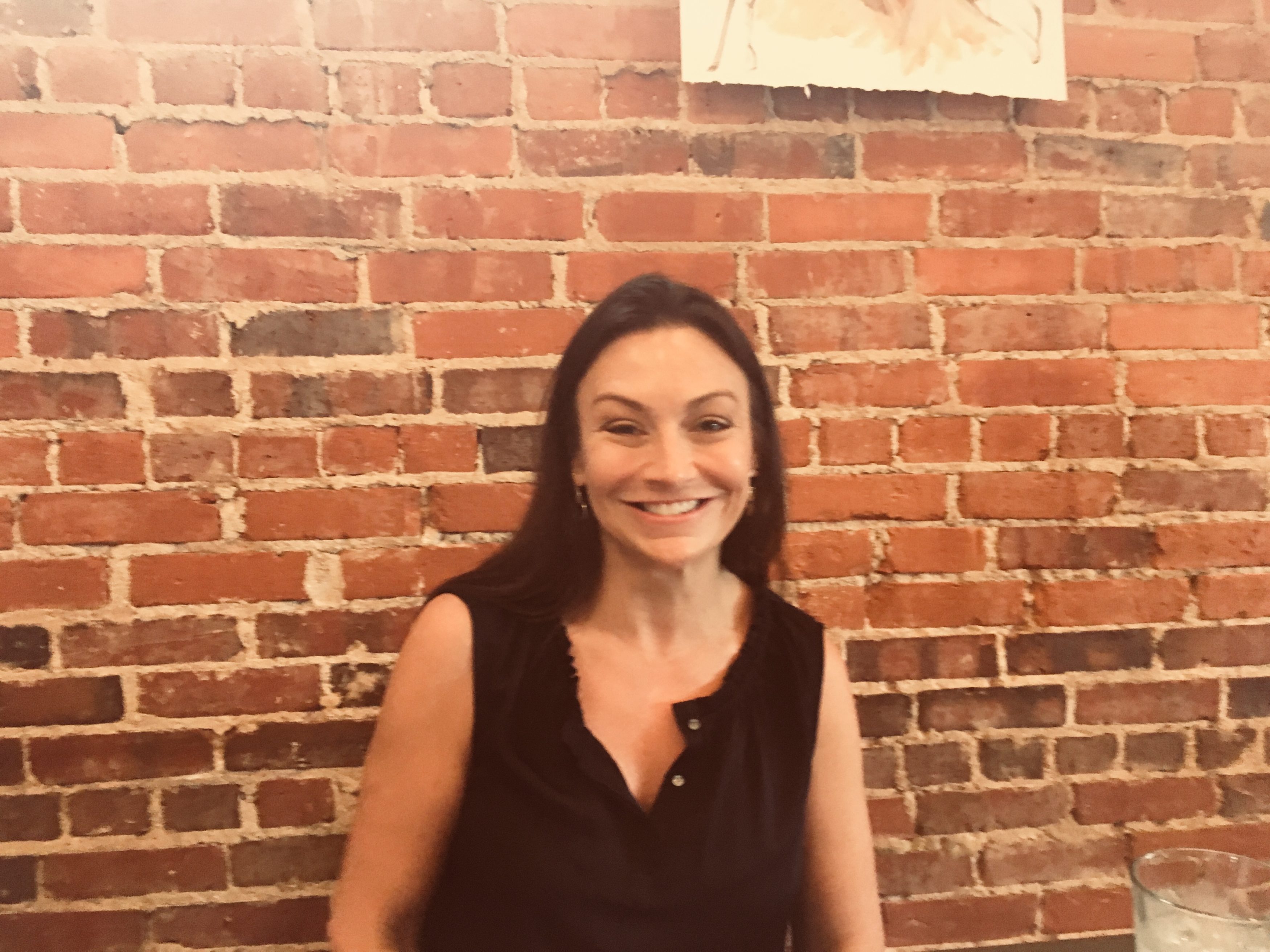 Nikki Fried, the Broward-based lawyer, medical marijuana lobbyist and Democratic candidate for Agriculture Commissioner, appears to be not only well-positioned to win in August, but to compete in November.
She's winning the endorsement game: the Tampa Bay Times backs her, as do almost two dozen Democrats in the Florida Legislature, the pro-choice Ruth's List and the SEIU. And she's performing well at straw polls, winning some outright.
We caught up with her Thursday morning in Jacksonville, just hours before two heavyweights, John Morgan and Alex Sink, were to host an Orlando fundraiser for her.
Fried noted that this "institutional support" is "tremendous," from "leaders … beacons in the party," especially Morgan, who has been "so instrumental to the passage of medical marijuana" in Florida, and who backs a cannabis adult-use legalization amendment in 2020.
We stayed on the cannabis subject for some time, with Fried making the most explicit argument any statewide candidate has about the connection of cannabis policy to myriad other systemic issues in the state.
Fried first became professionally interested in cannabis in 2014, when she represented a client who was having access problems to the medicine. Since then, obviously, she has taken that professional interest statewide, and sees a very important role in the Cabinet for "somebody up in Tallahassee who has such a strong base of knowledge and can really kind of blow things up and say this is not working, we need to fix the problems."
Fried notes that Christian Bax, Gov. Rick Scott's point man for implementing cannabis policy, seemed purposefully inept.
"Christian … not a good bureaucrat by any stretch of the imagination" seemed to be "taking orders from Gov. Scott," Fried said.
"Gov. Scott has made internal comments that he doesn't want to see any new licenses handed out, [or] an expansion of the program, and it's really put roadblocks every step of the way," Fried said, including in implementation, getting licenses and new products out, and enforcement.
"He's done everything he can to make it as hard as possible for the patients, the doctors, and the providers," Fried said.
Fried noted, conversely, that Sen. Bill Nelson is moving toward her position on cannabis. Previously he had stated an opposition to "recreational marijuana" and rescheduling the plant.
"He has finally … started to understand the position that it's in our Constitution," Fried said. "Rick Scott isn't even there. He might not be to recreational and legalization … but I'd rather have somebody like Bill Nelson who is going to support the will of the people … than somebody who's been an obstructionist on this issue."
Fried also supports the broadening of the list of eligible conditions to include pain, eating disorders, and opiate dependency, noting also that many doctors are reluctant to "go onto the registry because they're afraid of prosecution and losing their licenses" due to meddling from the Department of Health.
Regarding cannabis criminalization, Fried was blunt, saying it has "imprisoned" those in the state with the least recourse to defend themselves.
"As a public defender, I saw firsthand that a majority of the police reports I saw, that the first line talks about 'the smell of cannabis was detected' and probable cause to do searches comes afterward," Fried said, leading to minority groups being "unfairly targeted" and hooked into the criminal justice system.
Cannabis legalization, Fried said, would remove the option of the pretextual police search by an officer "to stop somebody because they think they smell cannabis on them."
The end of pretextual stops would remove stresses on the prison system. Moreover, Fried believes that current criminal convictions on cannabis possession should be "expunged."
"Clemency issues … the restoration of rights … I think that all comes together," Fried said. "As soon as we can get cannabis out of the conversation of criminal reform and start making those changes, you'll see a huge change," including freeing up prison resources for other means.
Fried, a University of Florida alum, has given money to a LOT of Republicans, including Adam Putnam and Ashley Moody.  However, it's clear the Democratic establishment trusts her nonetheless.
Fried gave money to Moody and Putnam out of "friendship," she said.
"I don't align with their political views at all," Fried notes.
When she gave to Moody, she didn't know if she was a "D or an R." In the case of Putnam, who seems diametrically opposed to Fried on many issues, she clearly knew his political leanings when she cut a check in 2014.
"We know each other from Leadership," Fried said. "I gave him $250. I do not support him on many of these issues … and have chastised him" for various positions, including but not limited to medical cannabis and "how he's handled the concealed weapons process."
She believes Putnam has "not been a servant to the public."
"I keep hearing time and time again," Fried said, regarding failure in both agricultural and consumer service enforcement.
"There has been a lack of responsiveness," Fried said, on environmental, water, and other issues in "this current administration."
Fried faces Jeff Porter and Roy David Walker in the Democratic primary on Aug. 28. If she gets through that, she will face one of three Republicans (Reps. Baxter Troutman, Matt Caldwell, or Sen. Denise Grimsley) in what will be an expensive November race.