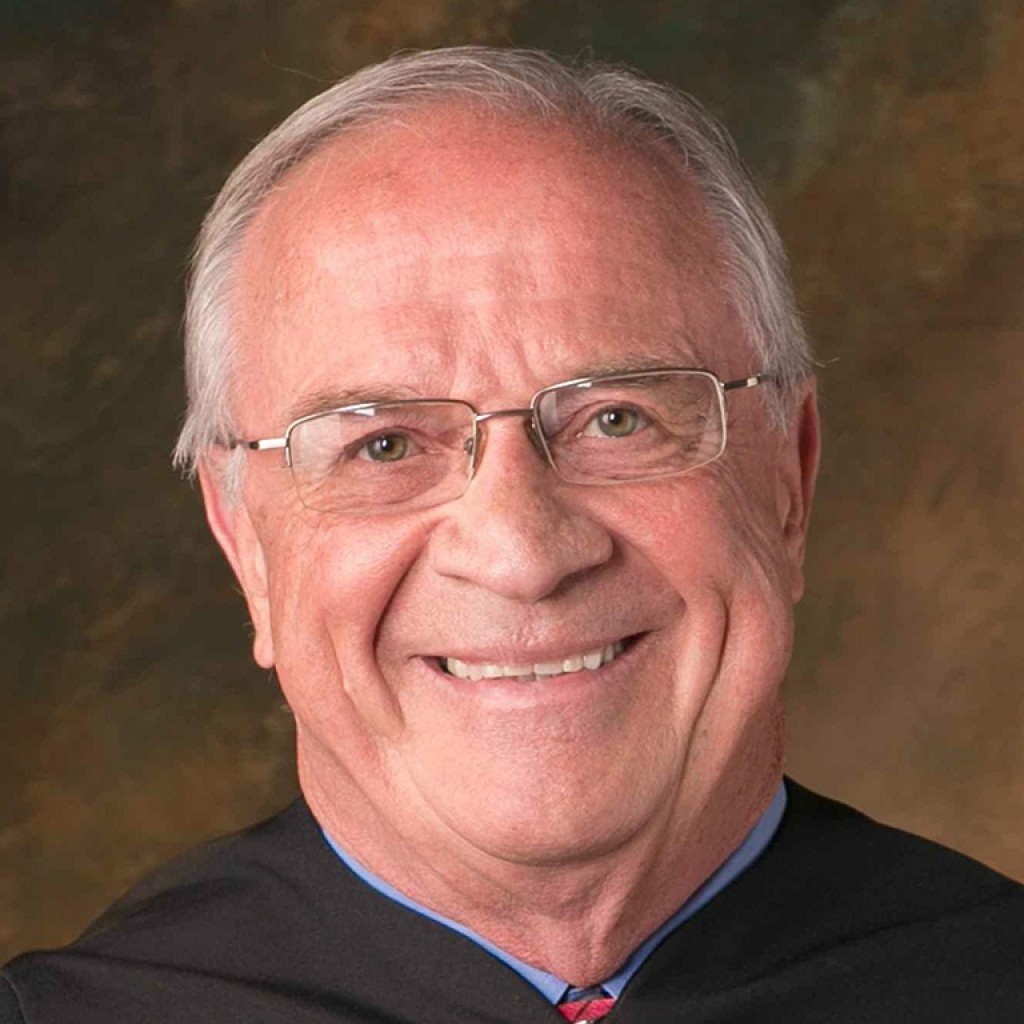 Retired Circuit Judge Robert Doyel has the largest competitive edge of any of the six Republican-held Senate seats specifically targeted by the Florida Democratic Party, according to a recent internal survey.
The Winter Haven Democrat is running for Senate District 22, which covers northern Polk County and southern Lake County and is currently held by Lakeland Republican Sen. Kelli Stargel.
The Florida Democratic Party's internal poll numbers show Doyel has a higher name recognition in his district than any other Democratic Senate candidate in a targeted race at 54 percent — that means higher than House Minority Leader Janet Cruz, higher than former state Rep. Amanda Murphy and higher than Gainesville physician Kayser Enneking, who started hitting TV last week.
The internal survey also shows Doyel with a 5 percent advantage over Stargel, 45-40 percent, giving him the heretofore biggest lead among the six contested races. The only recent public poll showing one of the six targeted candidates with a lead came in SD 18 early last month, where Cruz held a 1-point lead over Tampa Republican Sen. Dana Young, 44-43 percent.
The random sample poll was conducted July 23-26 and took responses from 402 likely voters from all parties and results were statistically adjusted to mirror the demographics of the district.
Unlike Stargel, Doyel has to get past a primary challenger in two weeks, however, the poll didn't give a window on his chances in that contest.
Doyel faces former state Rep. Ricardo Rangel, who represented Osceola County from 2012 through 2014. His campaign headquarters is listed as Auburndale which, unlike his former stomping grounds, is within SD 22. Still, he has been a no-show from many forums and campaign events.
In addition to District 22, the state party is targeting Gainesville-based SD 8, Pinellas and Pasco-based SD 16, Tampa-based SD 18, St. Petersburg-based SD 24 and Hialeah-based SD 36. In each instance, party officials have determined that the seats are winnable by a Democrat, though only SD 18 and SD 36 were carried by Hillary Clinton in the 2016 presidential election.
Party officials added that the bright polling for Doyel may help him boost his fundraising numbers over the next few weeks as large institutional donors have their doubts assuaged and begin to see his potential for success in November.
As of Aug. 3, Stargel had about $425,000 banked between her campaign account and an affiliated political committee, Limited Govt for a Stronger Florida. Doyel, meanwhile, has raised $125,215 in campaign funds and has $73,212 at the ready, followed by Rangel with $6,145 raised and pennies in the bank.