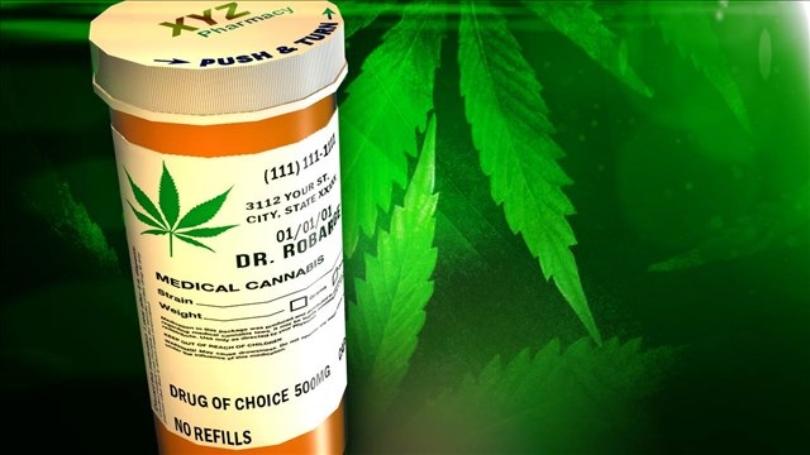 Florida medical marijuana activists announced the formation of a new money group aimed at legalizing the drug for medicinal use nationwide.
The organization, called "Empowering Wellness," was formed in part by longtime Florida activists Eric Stevens and Ben Pollara. The pair worked on Florida's medical marijuana campaigns in both 2014 and 2016.
The group was formed as a coalition of more than 30 state and national organizations which support federal legalization.
"Empowering Wellness is going to do whatever we can to help move the needle forward on medical marijuana policy in Washington, D.C., and here in Florida," Stevens said.
"Medical marijuana is legal in 31 states, and D.C., but an outdated, out-of-touch federal policy still stands in the way of patient access for too many Americans. We aim to change that, starting here in Florida."
As Vox recently explained, "the federal government classifies marijuana as a schedule 1 drug, meaning it's perceived to have no medical value and a high potential for abuse. The classification puts marijuana in the same category as heroin and a more restrictive category than schedule 2 drugs like cocaine and meth."
To begin, Empowering Wellness is throwing its support behind a pair of bipartisan lawmakers who have spoken out in favor of the group's goals.
Republican Matt Gaetz of Florida's 1st Congressional District and Democrat Darren Soto of Florida's 9th Congressional District both earned the group's "Champions of Wellness" designation for their commitment to the issue.
The organization has endorsed both Gaetz and Soto in their respective primaries, and plans to expand its financial support of candidates in the general election.
Pollara said that Empowering Wellness "will be a powerful, bipartisan voice for creating meaningful, patient-friendly policy in D.C. that respects states and treats medical marijuana users, caretakers, physicians and the industry with compassion and fairness."
He also lamented the" vacuum of strong advocates on these issues in Washington. Empowering Wellness will itself be such an advocate, but also do whatever we can to send 'Champions of Wellness' back to their seats in Congress, and hopefully pick up some new champions along the way."
Florida voters overwhelmingly approved a constitutional amendment in 2016 which authorized medical marijuana. However, that was followed by state legislators passing a series of restrictions on the use of medical marijuana, including a ban on smoking and limiting the number of dispensaries.
Many of those restrictions have been challenged in court and struck down, with Florida taxpayers footing an increasingly larger bill as the Rick Scott administration continues to challenge those rulings.
Unsurprisingly, Florida groups that stand behind the legalization of medical marijuana were eager to join together to form Empowering Wellness, including NORML Florida, Buds for Vets and attorney John Morgan. Morgan bankrolled the marijuana amendment and litigation challenging the smoking ban.
"It's really incredible to see such a diverse array of advocates and businesses join together for the shared cause of moving medical marijuana policy meaningfully forward," Stevens added.