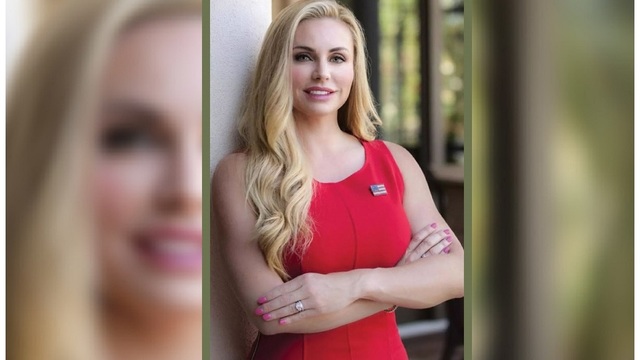 A Republican candidate for the Florida House of Representatives who went to extensive lengths to prove that she had a college degree that she actually didn't complete is abandoning her campaign.
"I have come to the realization that the right thing to do for my community is to withdraw from the race," said Melissa Howard, who last week posted a photo of herself with what looked like a Miami University diploma after being accused of lying about her degree.
The Ohio university later sent reporters a statement saying she attended the school, but never graduated and the diploma Howard had a litany of inaccuracies, from the degree being one not offered by the university, to the signatures of university officials displayed on the degree being incorrect. The university's statement proved damning, as the story went from a contained fire in the local news to a full on blaze that trended on social media and got the attention of many of the largest news outlets in the nation.
In a statement first provided to Florida Politics, Howard said she will withdraw from the race today. Her decision comes less than 24 hours after she issued an apology for the lie but said she planned to stay in the race for House District 73.
Her statement yesterday: "I would like to apologize to my family and my supporters for this situation. It was not my intent to deceive or mislead anyone. I made a mistake in saying that I completed my degree. What I did was wrong and set a bad example for someone seeking public service. I am staying in the race and intend to win and lead by example from now on."
Tuesday, she took the next step.
"I made a terrible error in judgement," Howard said in a statement. "I am thankful for everyone who gave so much toward my success, and I am deeply sorry."
"Gave so much," indeed. As of Aug. 3, Howard had reeled in more than $81,000 from donors, including nearly $55,000 in campaign funds and another $26,100 for her affiliated political committee, Citizens For Transparency In Government.
Those who chipped in to the campaign fund — 126 people at last count — shouldn't expect a refund. That money is spent. The $82,120 left in the account is all thanks to a $100,000 loan that Howard staked her campaign with in the early going, and it's likely that part of her decision to drop out came after realizing donations would slow to a trickle and it would be her own money on the line from here on out.
As far as the committee cash goes, maybe its donors can expect a pro-rated refund for their trouble.
While Howard's exit ends some immediate story lines surrounding the race, such as what would happen if she won in spite of the lie, there are still plenty of question marks.
The biggest: Why lie in the first place?
Howard is by all accounts a successful person. She runs a medical trade show business with her husband that reportedly pulls in enough money for them to have five employees other than themselves on payroll. She has risen up the ranks in many groups, including serving as a board member for the Easter Seals of Southwest Florida; on the advisory council for Southeastern Guide Dogs; as a board member for Junior League; as co-chairwoman of [email protected] for the Jewish Federation ofSarasota -Manatee; as chapter president of the Gulf Coast Republican Women Federated; and as a court-appointed Guardian Ad Litem in Manatee County.
A prestigious degree from Miami University would have been nothing more than icing on top — the substance was already there. And there's no indication that a degree even matters to voters in the first place. Senate District 8, which has one of the highest levels of educational attainment in the state Legislature, had no qualms electing Sen. Keith Perry, a successful businessman who skipped college altogether.
Another question: How does Manatee County Commissioner Vanessa Baugh really feel? She wanted the seat, she even filed for it, but she stepped aside for Howard and has been one of her most vocal supporters throughout the scandal. Now, Tommy Gregory — like him or not — will be the Republican nominee in HD 73. Many preferred him, to be sure, but many wanted someone different. Howard has defrauded Republican voters out of having a choice.
Even though she is dropping out, it's too late to get her name off the ballot ahead of the Aug. 28 primary. Vote by mail ballots were sent out a month ago. HD 73 represents portions of Manatee and Sarasota counties, where about 20,000 Republican votes have already been cast. The seat is open due to current Rep. Joe Gruters decision to run for state Senate. Gruters served as treasurer for Howard's campaign to replace him and was one of the first to react to her announcement.
"She made the right decision and saved the community and the party any additional heartache," Gruters said after Howard's announcement. "I hope she gets whatever help she needs. We wish her success moving forward and look forward to supporting Tommy Gregory."
Gregory didn't immediately respond to requests for comment.
He is now poised to go head-to-head against Democratic nominee Liv Coleman in the Nov. 6 general election, and he'll be favored by a wide margin — GOP voters make up nearly half of the HD 73 electorate compared to a 25 percent share for registered Democrats.
—
Material from the Associated Press was used in this post.