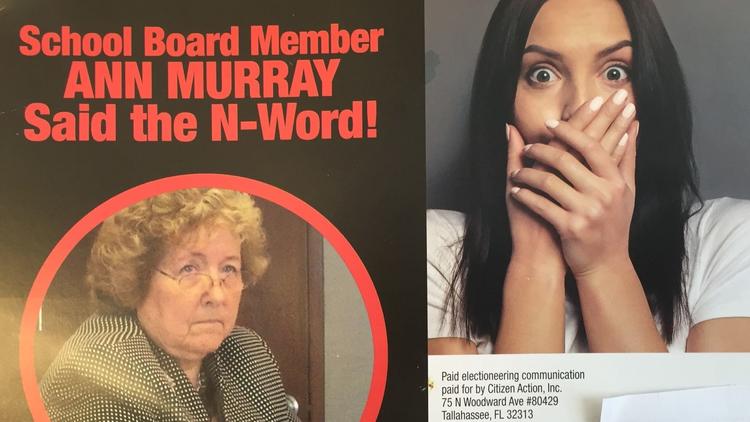 Broward County School Board member Ann Murray is once again facing questions after a campaign mailer reminded voters of her past use of a racial slur, according to a new report from the Sun-Sentinel.
Murray used the term in 2007 in reference to watching a football game at Hard Rock Stadium.
She reportedly referred to the section she was sitting at as "n—-r heaven." Those comments were made while Murray was serving as a supervisor in the School District's transportation department.
Murray was reportedly reprimanded at the time, but her use of the word was not publicly reported until 2011. Now, she is again facing blowback after the release of a new mailer highlighting the controversy.
Murray first apologized for using the term in 2011, when her reported use became public knowledge. But she refused to resign her position on the Broward County School Board.
Murray then won re-election in 2014, her first time on the ballot since news of the slur came to light. She remains on the School Board representing District 1, which covers Dania Beach, Hallandale Beach, and Hollywood.
According to the Sun-Sentinel's report, it's not clear who is behind the recent ad. The Sun-Sentinel reports a group named "Citizen Action Inc." is behind the mailer, but its address is a UPS Store.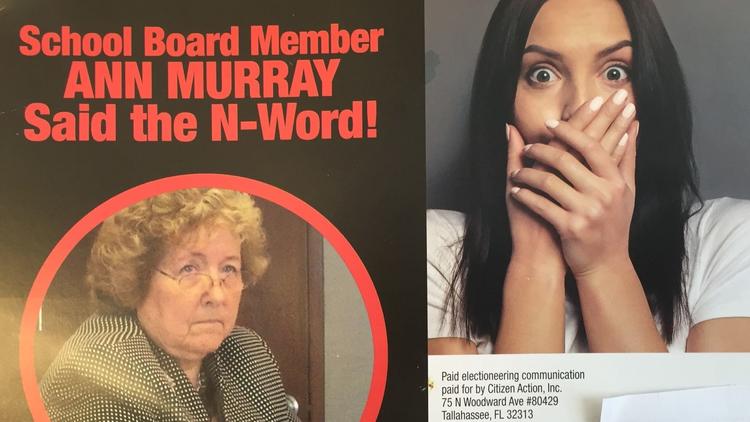 The organization did receive a $50,000 contribution from the Broward Teachers Union political committee late last month. That union is backing Jim Silverdale, who is one of three people challenging Murray for her seat in 2018.
Silverdale has actually outraised Murray, pulling in more than $43,000 to her approximately $27,000. Natalia Garceau and Veronica Newmeyer have also filed to run for the seat. The School Board elections take place on Aug. 28.
The Sun-Sentinel piece has reprinted a full statement that Murray gave to the paper in 2014, where she said in part of using the slur, "I certainly didn't say it to insult anyone and I certainly didn't say it to hurt anyone's feelings."
She continued, "I said it and I apologize. There's no more I can say about it."