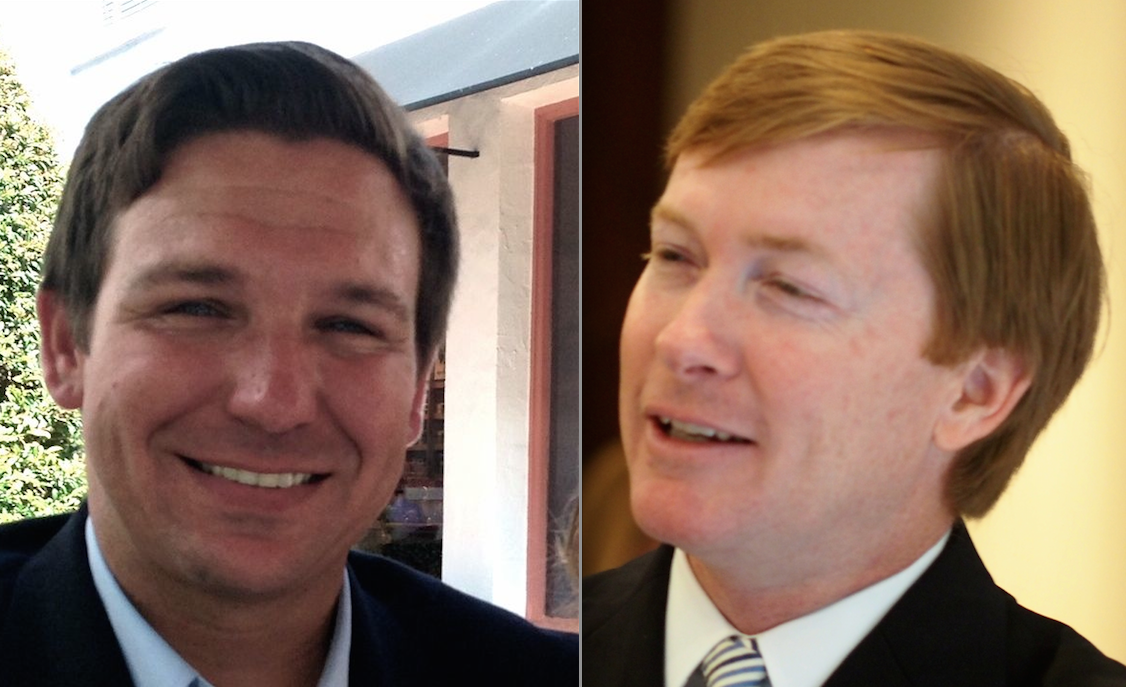 Many argued U.S. Rep. Ron DeSantis had a clear path to the Republican nomination due to a surge in his poll numbers after the endorsement of Donald Trump.
Now, a new poll from Florida Atlantic University's Business & Economics Polling Initiative (FAU-BEPI) is putting a dent into that narrative.
Surprise: The poll shows Agriculture Commissioner Adam Putnam statistically neck-and-neck with DeSantis.
In the survey conducted Aug. 16-20, DeSantis leads Putnam by just one percentage point, earning 32 percent to Putnam's 31 percent. Those results come from a sample of 222 likely Republican voters; the margin of error is 6.5 percentage points.
That's a large margin of uncertainty, and the results are indeed an outlier when it comes to recent polling on this contest. The RealClearPolitics average has DeSantis up by more than nine points.
But that uncertainty could just as easily break Putnam's way as it could benefit DeSantis.
And the slim lead for DeSantis is a shift from FAU-BEPI's own previous results in this race. Their survey from late last month showed DeSantis with a nine-point lead. That lead has almost completely evaporated if these latest results are to be believed.
The FAU-BEPI survey also showed 22 percent of likely Republican primary voters remain undecided. That's a big chunk of support that could be the difference if the race is truly this close.
"Adam Putnam appears to have regained some of his footing in the gubernatorial race," said Kevin Wagner, professor of political science at FAU and a BEPI research fellow. "The difference may be which candidate is better able to turn out their supporters in the next week."
Putnam appeared to be ahead in the polls before Trump's endorsement of his opponent. Putnam has hammered home his "Florida First" message as the race nears its close in an attempt to claw back into the lead.
But again, this survey stands out in showing a race this close. And the poll included results showing Trump with an 80 percent approval rating among Republicans, meaning he's still got a lot of sway among the base.
So Putnam's apparent comeback here could remain an outlier among the other polls. Or this survey could be a sign the race truly has shifted.
The primary election on Aug. 28 will answer the question once and for all.