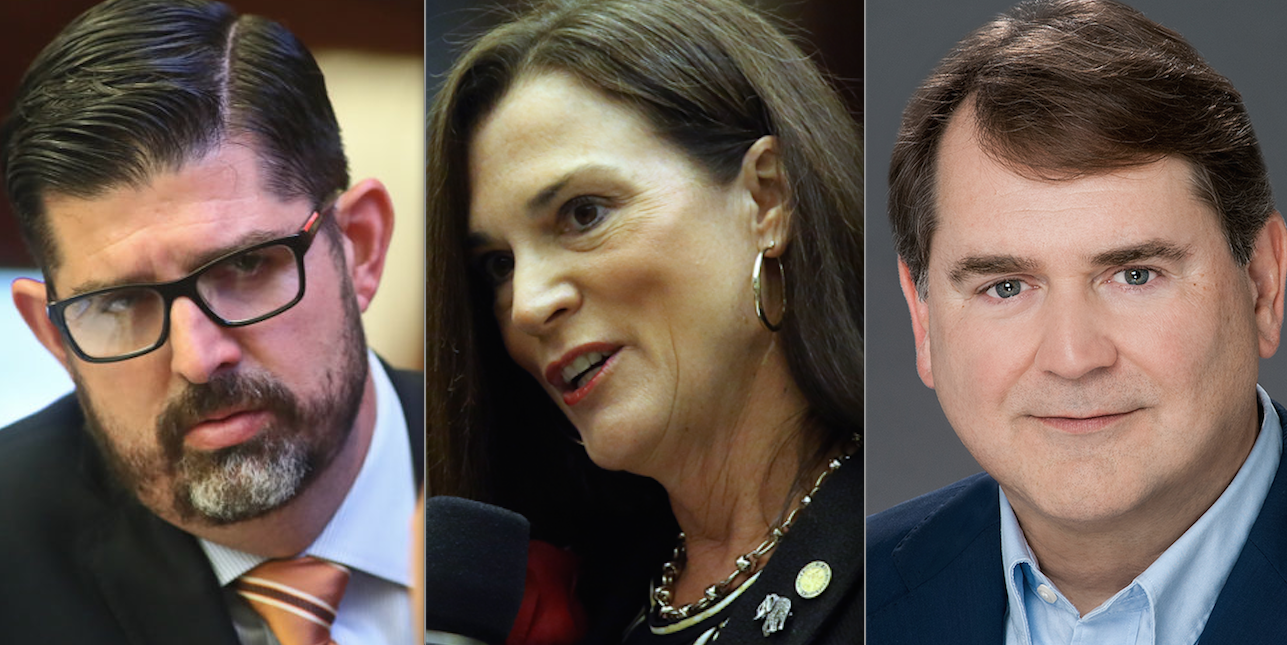 The Central Florida Hotel and Lodging Association announced five new endorsements following Tuesday's primaries, including state Sen. Dana Young and state Rep. Manny Diaz for the Florida Senate and Stockton Reeves VI for the Florida House.
The association, a powerful interest group in Central Florida's tourism-based economy, also announced endorsements of Pete Crotty for the Orange County Commission's District 3 seat and Melissa Byrd for the Orange County School Board District 7 seat.
On Tuesday neither Young nor Diaz, both Republicans, had primary opponents, and neither are running in districts in Central Florida, yet the area's hoteliers offered their backing. Young now faces Democratic state Rep. Janet Cruz in the contest for Senate District 18. Diaz will go up against Democrat David Pérez for the Senate District 36 seat.
Reeves defeated Mikaela Nix in the Republican primary and now faces Democrat Anna Eskamani in the House District 47 race.
In the county elections Tuesday, Crotty finished second to Mayra Uribe. Since neither got a majority of votes on Tuesday, the two are headed to a Nov. 6 runoff election.
Byrd finished first in the Orange County School board election Tuesday. Since she did not get a majority, she and second-place finisher Eric Schwalbach move on to the Nov. 6 runoff.
This past spring the hotel association announced earlier endorsements including Jerry Demings for mayor and Teresa Jacobs for school board chair. Those two and others won Tuesday while most backed by the hoteliers moved on to the Nov. 6 election. The group said there may be more post-primary endorsements coming.