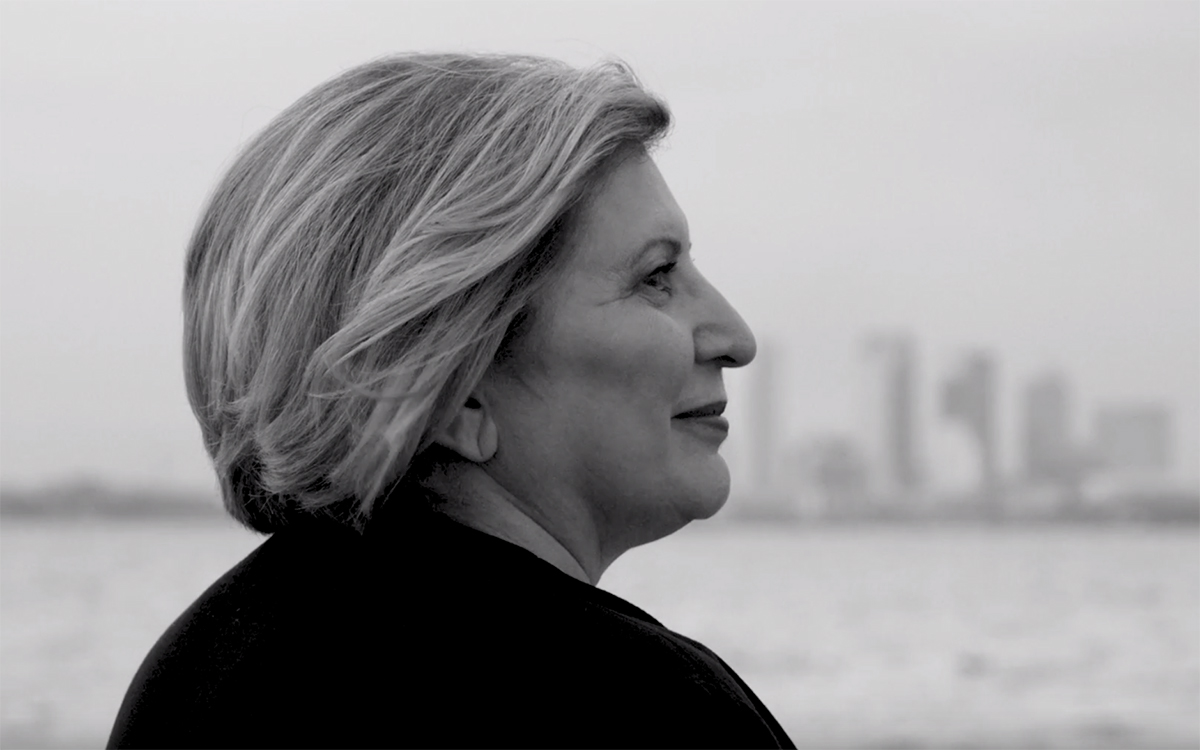 House Minority Leader Janet Cruz is introducing herself to Senate District 18 voters with a TV ad covering her background and her vision for the Tampa-based district if she's elected over incumbent Republican Sen. Dana Young in the fall.
The 30-second ad, titled "Odds," is shot in black and white and features the Tampa Democrat recounting the story of her humble upbringing before saying she'll look out for everyday people if she moves up from the state House to the state Senate.
"When you're the daughter of a single mother who worked in a factory, your odds of success aren't high, and when you become a mom at 16 they get worse," Cruz says in the ad. "I'm Janet Cruz, and odds didn't define me — I did.
"I finished high school, graduated college, opened a successful healthcare business and now I'm running for state Senate because I understand the odds for all of us and I will always work to put them in our favor," she says.
Her campaign said the ad is backed up by a six-figure media buy and will start airing on broadcast and cable next week.
FCC filings show media buys for Tampa's ABC and NBC affiliates, which are scheduled to start running the ads on Sept. 10. Those filings indicate the advertisements were paid for by the Florida Democratic Legislative Campaign Committee, the Florida Democratic Party's state Senate campaign arm.
Cruz expanded on her background in a press release announcing the ad buy, adding that she turned the challenging moments in her life into opportunities.
"I am running for state senate because too many families have the decks stacked against them because the powerful insiders and well-connected continue to deprive our schools of needed funding, deny access to quality healthcare and do little to protect our children from senseless gun violence," Cruz said.
"While my opponent attacks, I am asking voters for their trust. I believe that no matter the challenge we face – if we stand together – the odds against us won't define us in Tampa. We will," she concluded.
SD 18 is one of the Florida Democratic Party's top targets for a flip this fall and has a close partisan split — the northwestern Hillsborough district, which covers much of Tampa, voted plus-6 for Hillary Clinton two years ago while at the same time electing Young with a plurality of the vote.
Cruz' ad will hit the airwaves about seven weeks after Young released her first ad of the 2018 election cycle, which pitched her as a problem solver in a time of partisan fighting.
Neither Cruz nor Young faced a challenger in the primary. Unlike two years ago, when four candidates made the Election Day ballot, the two women will be the only choices when voters mark their ballots for the Nov. 6 general election.
Cruz' ad is below.