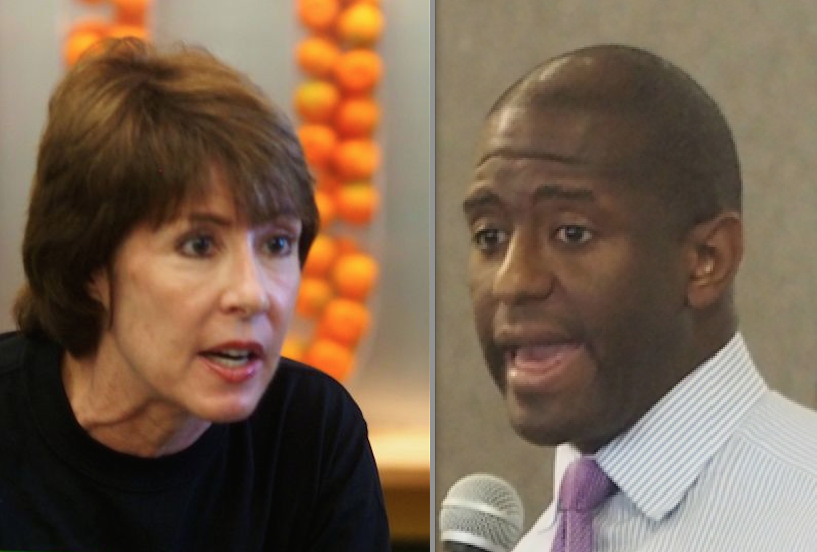 If you're wondering why Gwen Graham isn't Andrew Gillum's choice to run with him as Lieutenant Governor … well, you'll have to ask him.
He never called to ask her if she was interested.
Gillum, the Tallahassee Mayor who won the Democratic primary for Governor last month, never reached out to Graham directly or through back channels, according to two sources close to Graham.
He instead announced Winter Park businessman Chris King as his LG during a Facebook Live appearance Thursday. King was one of Gillum's competitors for the Governor spot.
"Gwen was never contacted by the nominee regarding LG (even as a courtesy) and always has put the State over her own personal interests," this source said. "She would have served and served well if called upon to do so."
But she wasn't, adding a bit more fuel to the fire that despite the public show of détente by all the parties, there's still a reservoir of bad blood separating the two camps.
A senior staffer on the Graham campaign confirmed that "Gillum never even reached out to talk to her about it."
Moreover, "no one from their campaign has called or approached any of us to help in any way," that person added.
That suggests she won't have to mull whether she wants to be part of the Gillum administration because he has no intention to offer her a place if he's elected.