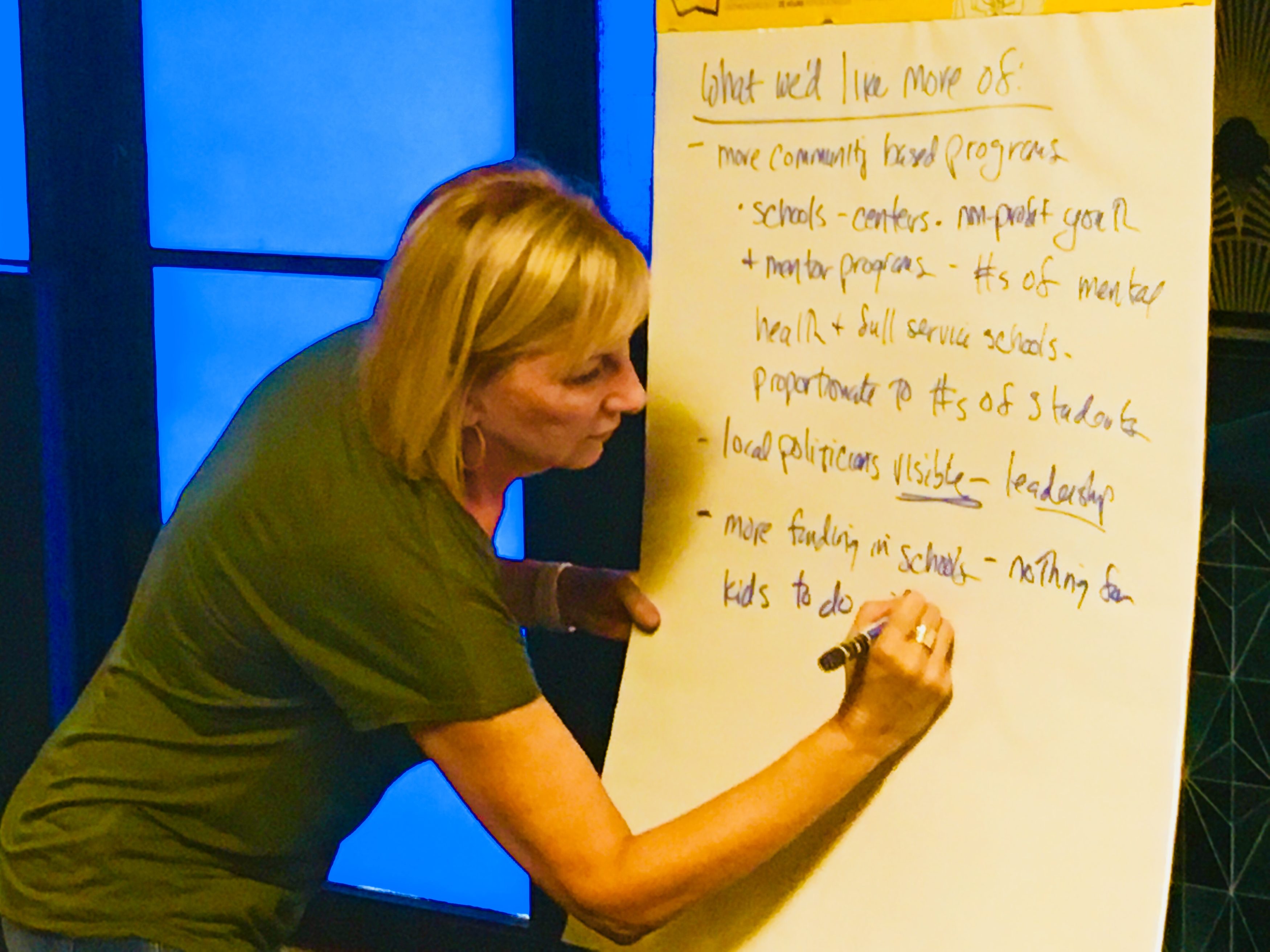 Dr. Tracye Polson, running in Westside Jacksonville's House District 15, faces a general election battle against establishment Republican Wyman Duggan.
The contrasts between Democrat Polson and her opponent are stark: Duggan lobbies, Polson is a clinical social worker.
Yet, despite the slight lean in voter registration toward Democrats, HD 15 has been a Republican seat for a long time. Jay Fant is the current representative.
Polson's strategy hasn't been a secret. Lots of voter contact (including a town hall on 103rd Street Wednesday night), reminding voters that, while "special interest" driven candidates have controlled the seat, November offers a chance to change the game.
Candidates like @polsonforjax are bringing Republicans and Democrats together to flip this state blue. 🗳 pic.twitter.com/Zm3WxvolsZ

— FL House Victory (@FLHouseVictory) September 6, 2018
We asked Polson whether she thought Duggan was an exponent of said special interests.
"He's a land use lobbyist and lawyer," Polson asserted Wednesday. "I don't know that Wyman will be as engaged and focused on the [issues faced] by the people here tonight as I am."
"It's no secret that he's Mayor [Lenny] Curry's handpicked candidate," Polson added. "I think that people need to have a choice."
"I don't know what Wyman would do if he wins this election, but I know it's not what I would do or am doing," Polson emphasized.
Duggan spent $25,000 per week on ads co-branding him with Curry, an expenditure that irked Republicans in the primary and that Polson sees as having sent a message.
"People have been literally calling me and saying that's not OK. I had one woman call me and say 'I just got his flyer and saw his ad. I heard about you and I told my husband 'We're going to help Tracye,'" Polson related.
Duggan's co-branding with the NRA and President Donald Trump, per Polson, is a non-starter for many Republican women in the district.
"People don't want that same old rhetoric," Polson said. "It just sends people the wrong message right now. I don't think that's what people want to hear. It's way too divisive."
"We've been door-knocking since November," Polson noted, with concerns from voters being jobs and education.
"We're talking to a lot of teachers … gun owners … people with young children and they're concerned about violence in our community. Those are the sorts of things we're hearing about," Polson said.
Polson is campaigning throughout the district, which contains multitudes: from the boho enclaves of Riverside to the boat-shoe brigade in Ortega, all the way out to the gun rack crowd on the western edge of Duval County.
"I'll sit down with anybody," Polson said. "People just want to be heard. They want their elected officials to listen to them."
"This is a big district," Polson said, noting that a function of a town hall like she had on Wednesday night is to be able to listen to people, even if they don't agree with her.
"Listening to people will better inform me," Polson added, regarding potentially "effective policy" on issues such as gun violence (a pervasive issue in the 103rd Street area) and others that are revealing themselves throughout the campaign.
Duggan's team is confident that it will be able to "torch" Polson and define the race along familiar partisan lines. However, those watching the race will be interested to see whether Polson or Duggan does the best job reaching NPAs.
Polson ultimately is accruing advantages that Democrats might not have expected when she launched last year. Flippable is the latest group to see her as viable.
No one forecast any of this in 2016, when Fant waltzed to re-election without opposition and burned $70,000 on TV ads against a write-in in the closing weeks of the race.