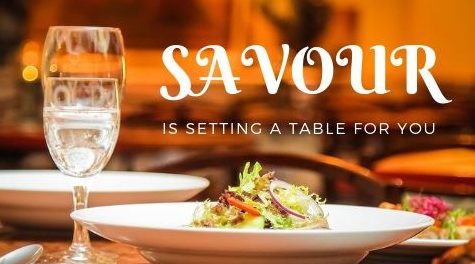 A fresh slate of state leaders won't be the only change lawmakers confront when they return to Tallahassee next year.  
Savour restaurant, offering traditional fare with a twist, is set to open its doors Oct. 15, replacing Avenue Eat & Drink at its former location on East Park Avenue in the heart of Tallahassee's downtown district.
Florida Politics caught up with owner and operator Drew McLeod, who says he "absolutely" intends to cater to lawmakers, state leaders and others who inhabit the capital city. He's betting his experience — nearly 30 years of working in the food and restaurant industry in and around Tallahassee — will translate well to his latest venture.
And Savour, he says, should complement other food enterprises popping up downtown, an area where other restaurants have recently struggled.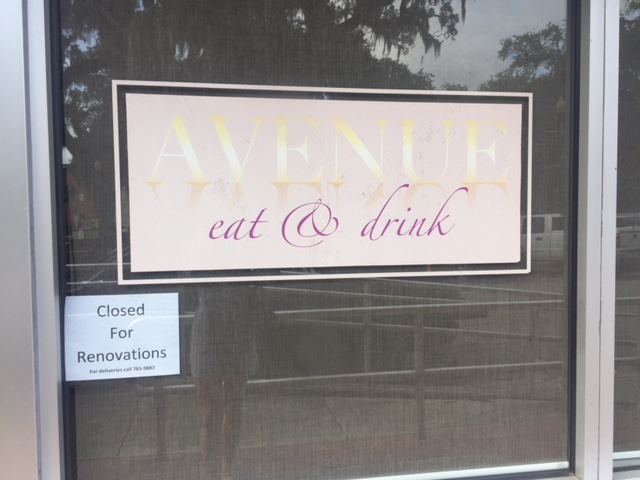 The dining will be upscale with entrees between $25-$45, but McLeod assures the price-quality ratio will keep customers coming back. Spearheading the kitchen and menu is top chef Brian Knepper, who got his start at the famous Commander's Palace in New Orleans and has since worked at Tallahassee's Cypress Restaurant, Governor's Inn and Table 23.
Among the anticipated foodstuffs: Veal chops, lobster bao buns, local black grouper and escargot pot pie. McLeod expects the made-in-house desserts to also carry a "twist;" think key lime-raspberry-blackberry-flavored creme brulee.
Antibiotic-free, local and sustainable products also will be available, McLeod says. And the wine list will be "phenomenal," boasting a "large variety from NAPA." That's in addition to a full bar.
"We're going to have a menu that kind of evolves," McLeod adds. "We're not going to be afraid to change it every three to six months."
Savour will operate Monday through Saturday night, and McLeod expects to open as a venue on Sundays for events.
Coming up, the usual assortment of tidbits, leftovers and not-ready-for-prime-time moments by Danny McAuliffe, Drew Wilson, Jim Rosica, and Peter Schorsch.
But first, the "Takeaway 5" — the Top 5 stories from the week that was:
Take 5
Supreme Court rules on CRC challenges – The Supreme Court of Florida struck an education-related amendment from the ballot Friday afternoon while upholding in separate rulings three other proposals that were approved by the 2017-18 Constitution Revision Commission. The education ballot item, known as Amendment 8, was struck in a 4-3 decision that affirmed a lower court's stance that the proposal's intentions toward charter schools were badly worded. The high court, however, disagreed with a lower court's stance in its ruling on a proposal that would end dog racing. In a 6-1 decision, justices overturned a previous order by Circuit Judge Karen Gievers, who ruled the ballot title and summary of the proposed ban, known as Amendment 13, would mislead voters, calling it "outright 'trickeration.' " Amendments 10 and 6 also were upheld by the Supreme Court on Friday.
Lower court examines 'bundling' – Tallahassee Judge Gievers heard arguments this week over a sweeping challenge to six of the eight proposed amendments approved by the CRC. Filed by former Supreme Court Justice Harry Lee Anstead, the lawsuit seeks to wipe the proposals off the ballot because they bundle, or logroll, separate issues into single ballot items. The practice is like forcing diners to select a set menu rather than letting them eat a la carte, a lawyer representing Anstead said. An attorney representing the state, however, argued that there is no judicial authority that guarantees one a right to vote on an unbundled CRC amendment. The case had originally been filed with the state Supreme Court, but the justices kicked the lawsuit down to Gievers' trial court. Gievers said this week she will rule quickly on the matter.
Scott clashes with Legislature on security money – Gov. Rick Scott is pushing a special lawmaking budget panel to convene and unlock $58 million in unused school security funding, but lawmakers are resisting. Scott last week penned a letter to members of the Joint Legislative Budget Commission citing a Department of Education survey that found school districts used just $9 million of the $67 appropriated for the Coach Aaron Feis Guardian Program. The guardian program funds schools in districts that opted to hire security personnel or arm non-teacher faculty to staff guards at every campus. Before Scott wrote the letter, Bill Galvano, incoming Senate President, and Jose Oliva, incoming House Speaker, told The Associated Press they did not intend to shift the money out of the program. Both Oliva and Galvano are members of the special budget panel. Scott, in his letter, wrote: "Schools in your community can directly benefit from the redirection of this important funding. We cannot let this money go to waste in Tallahassee."
Parkland SRO subpoenaed by state panel – Scot Peterson, the school resource officer who was stationed at Marjory Stoneman Douglas High School during the Valentine's Day shooting that left 17 dead, has been subpoenaed to appear before the Marjory Stoneman Douglas High School Public Safety Commission, reports the News Service of Florida. Peterson has been widely criticized because he did not stop the shooter, Nikolas Cruz. "As opposed to going in, he retreated and ran," said Sheriff Bob Gualtieri, who heads the fact-finding panel. "We'll see him leave the door, after saying there were shots fired and hearing shots." Gualtieri and the commission reviewed footage of the massacre this week. Peterson's subpoena is for the panel's October meeting.
Transportation officials: Sorry about SunPass – A Transportation Commission meeting this week began on an apologetic note, reports the News Service of Florida. Florida Department of Transportation Secretary Mike Dew apologized publicly for the issues that have accompanied a $287 million upgrade to SunPass, the state's toll system. "This is not what they expect. This is not what they deserve," Dew said. "This is not what SunPass is supposed to do. And they had to endure a lot of complications over the course of the summer." The upgrades, carried out by state contractor Conduent, took longer than expected and resulted in a toll backlog exceeding 170 million transactions. The backlog has since been cleared, and the state has promised to hold Conduent accountable for its failures.   
Scott announces $1.5 million in grants for small, rural communities
Funding to the tune of $1.5 million will be available for small and rural communities across the state, Gov. Scott announced this week.
The Competitive Florida Partnership and Community Planning Technical Assistance grants will be administered by the Department of Economic Opportunity. The communities using the funding will receive assistance from DEO in planning and economic development.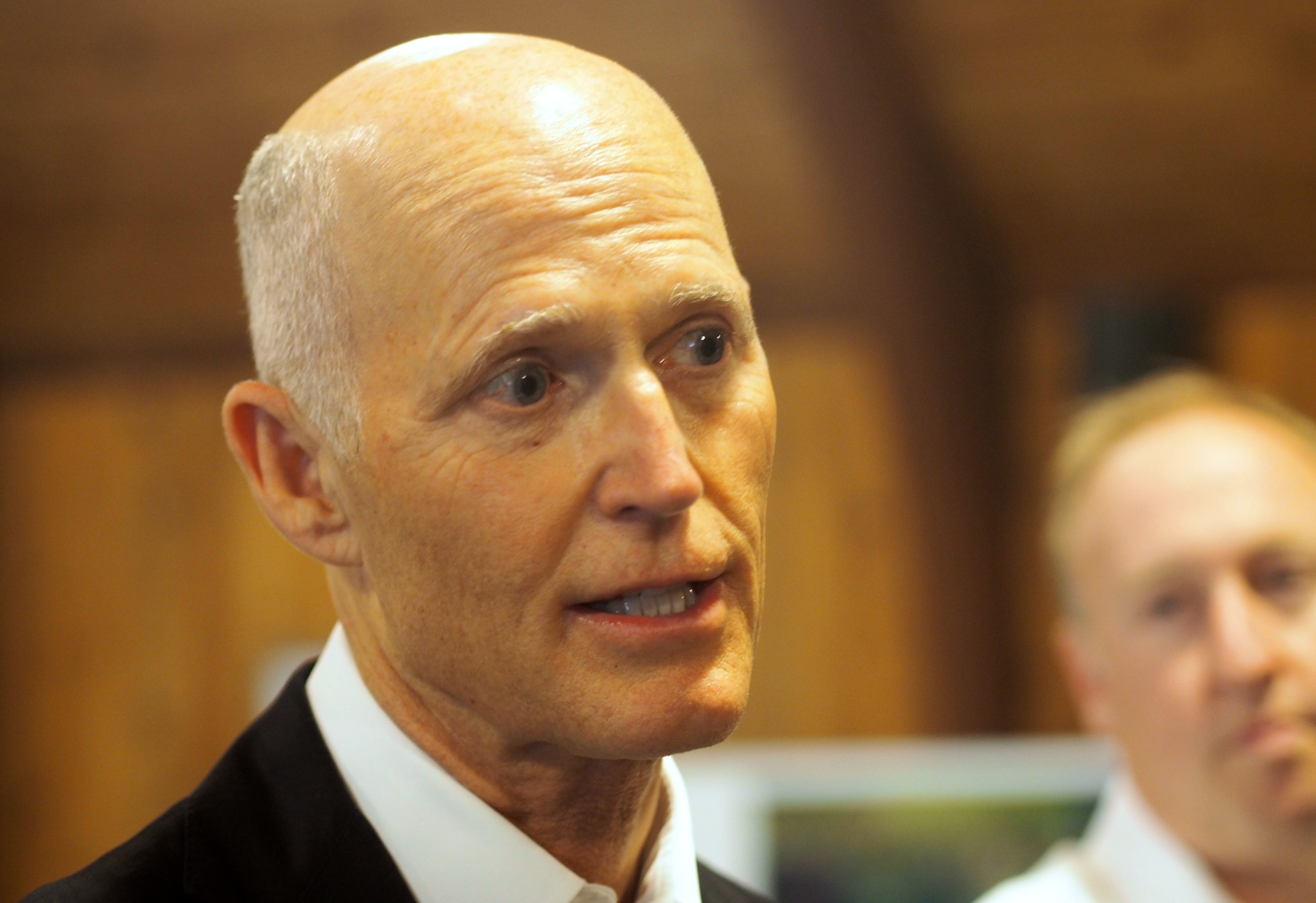 "Providing resources to support job creation in our rural communities plays a vital role in our state's continued growth," Scott said.
Added DEO executive director Cissy Proctor: "These grants are important economic development tools used to benefit Florida's small and rural communities, allowing them to develop economic strategies to attract businesses and create jobs."
According to Scott's office, the grant money is in addition to more than $35 million already awarded to small and rural communities through the Florida Job Growth Grant Fund, the Rural Infrastructure Fund and the Community Development Block Grant.
Ag department makes dent in invasive snails
Agriculture Commissioner Adam Putnam announced some good news this week for farmers: more than 168,000 giant African land snails have been eliminated since the species' discovery in 2011.
The invasive shelled creatures are threats to more than 500 crop varieties in Florida. They also consume plaster and stucco and are vehicles for a parasite known to cause meningitis, according to the Florida Department of Agriculture and Consumer Services.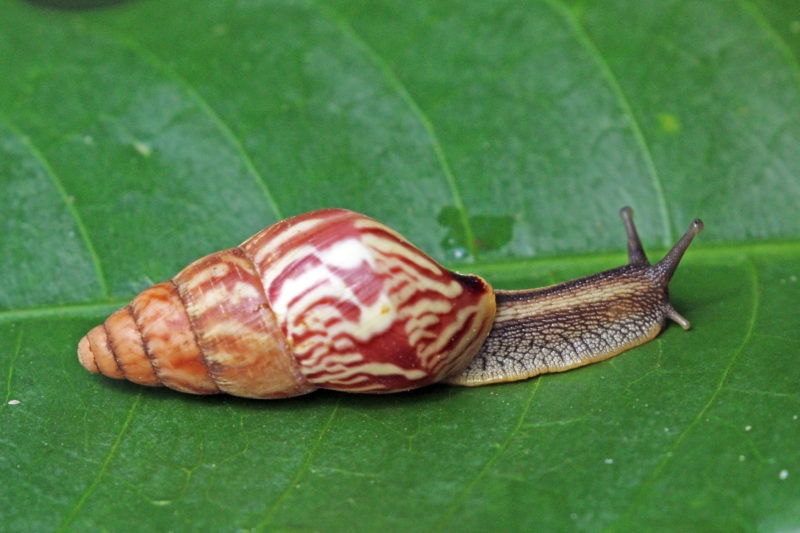 "Giant African land snails not only threaten Florida's $120 million agriculture industry, but they also endanger our residents and visitors," said Putnam. "I am proud of the significant progress we've made to eliminate these invasive pests, and I encourage the public to report sightings."
In partnership with the United States Department of Agriculture, Florida officials have dequarantined areas in 20 of the 32 identified snail hotspots. '
The snail species, originally hailing from East Africa, can grow to 8 inches in length. They have no natural predators and can reproduce rapidly, with adults capable of laying some 1,200 eggs a year.
Instagram of the Week
https://www.instagram.com/p/BnZZeHRFbWH/?utm_source=ig_share_sheet&igshid=ewbm8oyi2re6
The Week in Appointments
Gov. Scott this week made the following appointments and reappointments:
Board of Control for Southern Regional Education
State Rep. Rene "Coach P" Plasencia, 45, of Orlando, is a district relations manager with Florida Virtual School and previously served as a classroom instructor for 17 years. He currently represents House District 49. Plasencia is reappointed for a term ending June 30, 2022. The appointment is subject to confirmation by the Florida Senate.
Florida Faith-Based and Community-Based Advisory Council
Trenia Cox, 68, of St. Petersburg is a former senior special projects coordinator for the Juvenile Welfare Board. She is reappointed for a term beginning Sept. 6 and ending July 18, 2021. Nancy Acevedo, 69, of Winter Springs is the community relations coordinator for the Seminole County Sheriff's Office. She succeeds Patricia Robbins and is appointed for a term beginning Sept. 6 and ending July 18, 2021. Calvin Martin, 49, of Palatka is the state director of program advocacy and inclusion of Florida Guardian ad Litem. He succeeds Karim Veerjee and is appointed for a term beginning Sept. 6 and ending July 18, 2020.
Polk State College District Board of Trustees
Gregory Littleton, 51, of Winter Haven, is the president and chief executive officer of Citizens Bank & Trust. He received his bachelor's degree from Freed-Hardeman University and an advance banking degree from the Graduate School of Banking. Littleton is reappointed for a term beginning Sept. 6 and ending May 31, 2019. Daniel Dorrell, 71, of Lakeland, is a retired Certified Public Accountant. He received his bachelor's degree from the Florida State University. Dorrell is reappointed for a term beginning Sept. 6 and ending May 31, 2022. These appointments are subject to confirmation by the Florida Senate.
Florida Gateway College District Board of Trustees
Lindsey Lander, 45, of Trenton, is the owner of Lindsey Lander Attorney at Law P.A. He received his bachelor's and law degree from the University of Florida. Lander is appointed for a term beginning Sept. 6 and ending May 31, 2022. Dr. Miguel Tepedino, 39, of Lake City, is a physician with North Florida Family Medicine and a residency and associate clinical professor at the University of Florida College of Medicine. He received his bachelor's degree and medical doctorate from the University of Florida. Tepedino is appointed for a term beginning Sept. 6 and ending May 31, 2022. Dr. James Surrency, 66, of Trenton, is the retired executive director of the North East Florida Educational Consortium. He received his bachelor's and master's degrees from Murray State University, and his doctorate of Education from Nova Southeastern University. Surrency is reappointed for a term beginning Sept. 6 and ending May 31, 2022. These are subject to confirmation by the Florida Senate.
Seminole State College District Board of Trustees
Tina Calderone, 59, of Longwood, is a school board member for Seminole County Public Schools. She received her bachelor's degree from Central Connecticut State University and her master's and doctoral degrees from the University of Florida. Calderone is appointed to fill a vacant seat for a term beginning Sept. 6 and ending May 31, 2022. The appointment is subject to confirmation by the Florida Senate.
ACA health insurance prices going up
Premiums for Affordable Care Act-complaint health insurance will rise by an average 5.2 percent as of Jan. 1, according to the Florida Office of Insurance Regulation.
The office reviewed rates proposed by nine insurers, and OK'd premium changes ranging from a drop of 1.5 percent to an increase of 9.8 percent. You can review the results per insurer here.
The highest rate on offer would be from Blue Cross and Blue Shield of Florida, at $620 per month, and the lowest from Florida Health Care Plans, at $489
Those outcomes could change, depending on a review by the U.S. Department of Health & Human Services, the state insurance office said.
Hearing set on workers' comp premium reduction
State regulators will schedule a hearing during October to consider a 13.4 percent decrease in Florida's workers' compensation insurance premiums.
The National Council on Compensation Insurance, or NCCI, proposes rate levels for all of Florida's workers' compensation carriers. But the Office of Insurance Regulation has the final say.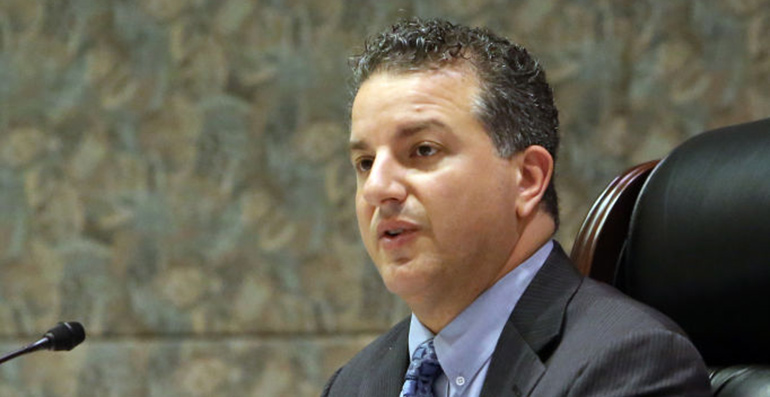 "As always, OIR will review the filing to ensure the proposed changes are not excessive, inadequate or unfairly discriminatory and evaluate its potential effects on the insurance marketplace and employers, who are required by law to carry this insurance on their employees," the agency said in a press release.
In the past, regulators have deviated from NCCI's rate proposals. If they approve this change, it would take effect on Jan. 1.
Chief Financial Officer Jimmy Patronis, who oversees the insurance office, said the development was "a testament to our commitment to ensuring Florida is an attractive place for all business owners.
Time to register for insurance summit
Registration is open for the Florida Office of Insurance Regulation's annual summit, scheduled for Oct. 24-25 at the Turnbull Conference Center in Tallahassee.
State Sen. Jeff Brandes is scheduled to give the keynote address. The St. Petersburg Republican carried a number of insurance reform bills last session, including a measure promoting the Florida private flood insurance market.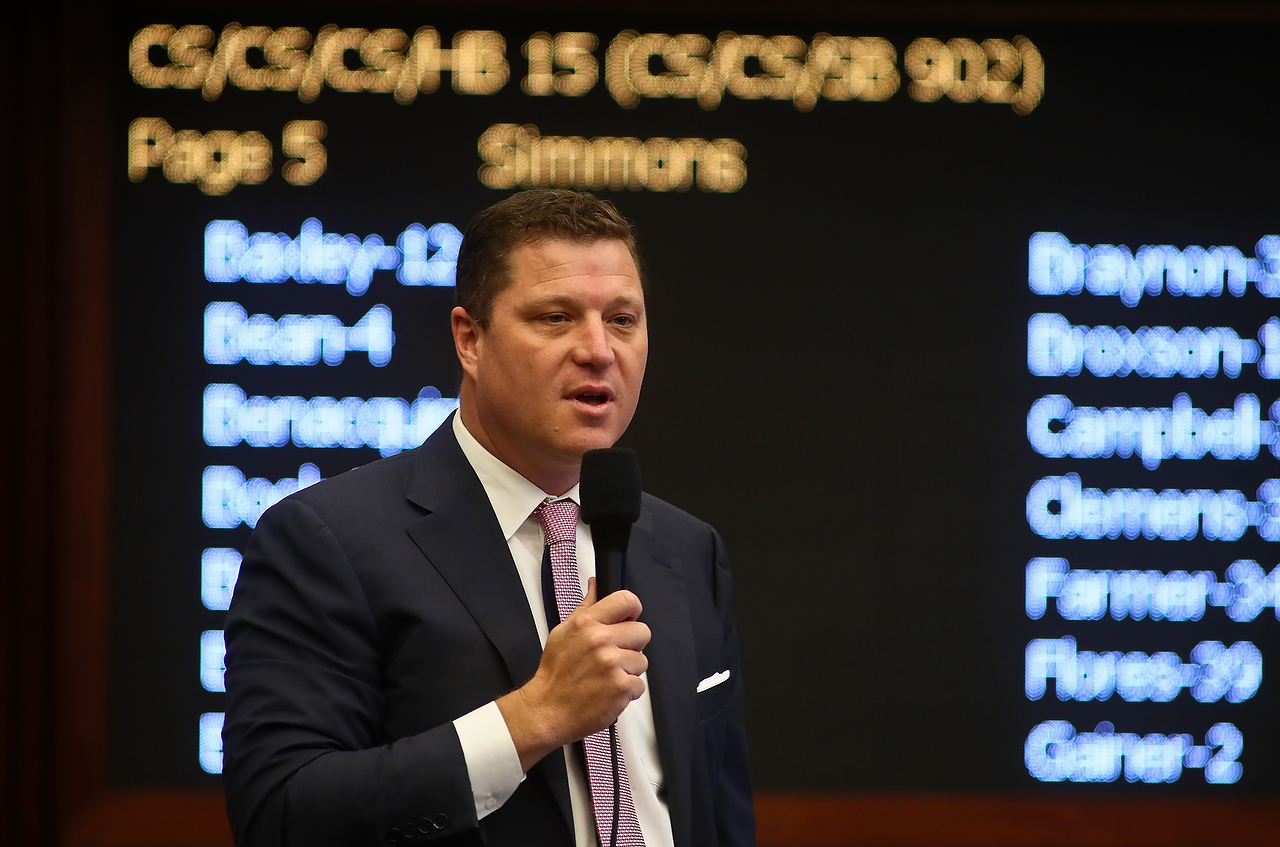 Key office staff will discuss priorities during break-out sessions covering the Medicare supplement market; flood insurance; the fine points of filing forms with the office; the state's new insurance filing system; and the assignment-of-benefits "crisis."
Insurance Commissioner David Altmaier will deliver remarks opening and closing the conference.
James Madison Institute opines on amendments
The Tallahassee-based James Madison Institute announced its 2018 Florida Constitutional Amendment Guide, where voters can find an analysis of each ballot initiative.
"A well-informed voter is the bedrock of our republic, and it is our hope that The James Madison Institute's 2018 Amendment Guide will educate voters on the issues present in the upcoming election," said Dr. Bob McClure, the group's President and CEO.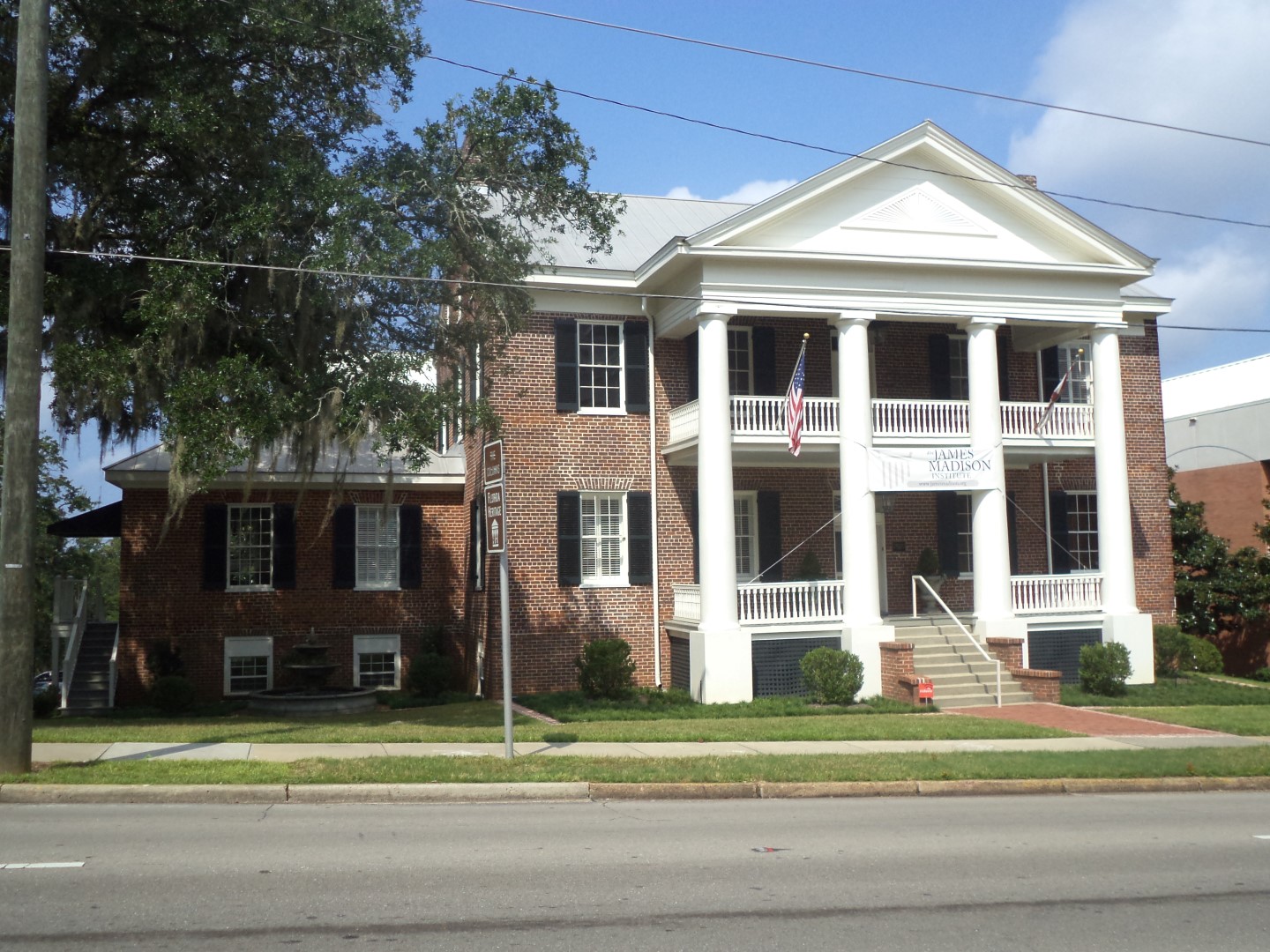 "Educated voters help ensure that Florida will make prudent decisions for our future, and the importance of this year's election will be examined for generations to come."
As Florida's premier free-market think tank, the Institute is a 501(c)(3) nonprofit, nonpartisan research and educational organization. It conducts research on issues such as health care, taxes, and regulatory environments.
JMI's 2018 Florida Constitutional Amendment Guide can be found here.
Tallahassee entrepreneur honored as national retail champion
Lisa Mergel, owner of Kanvas Beauty in Tallahassee, was recently named America's Retail Champion of the Year.  
Mergel's brick-and-mortar location is a boutique day spa and beauty products store. In addition to managing the business, Mergel serves as a board member for the Florida Retail Federation.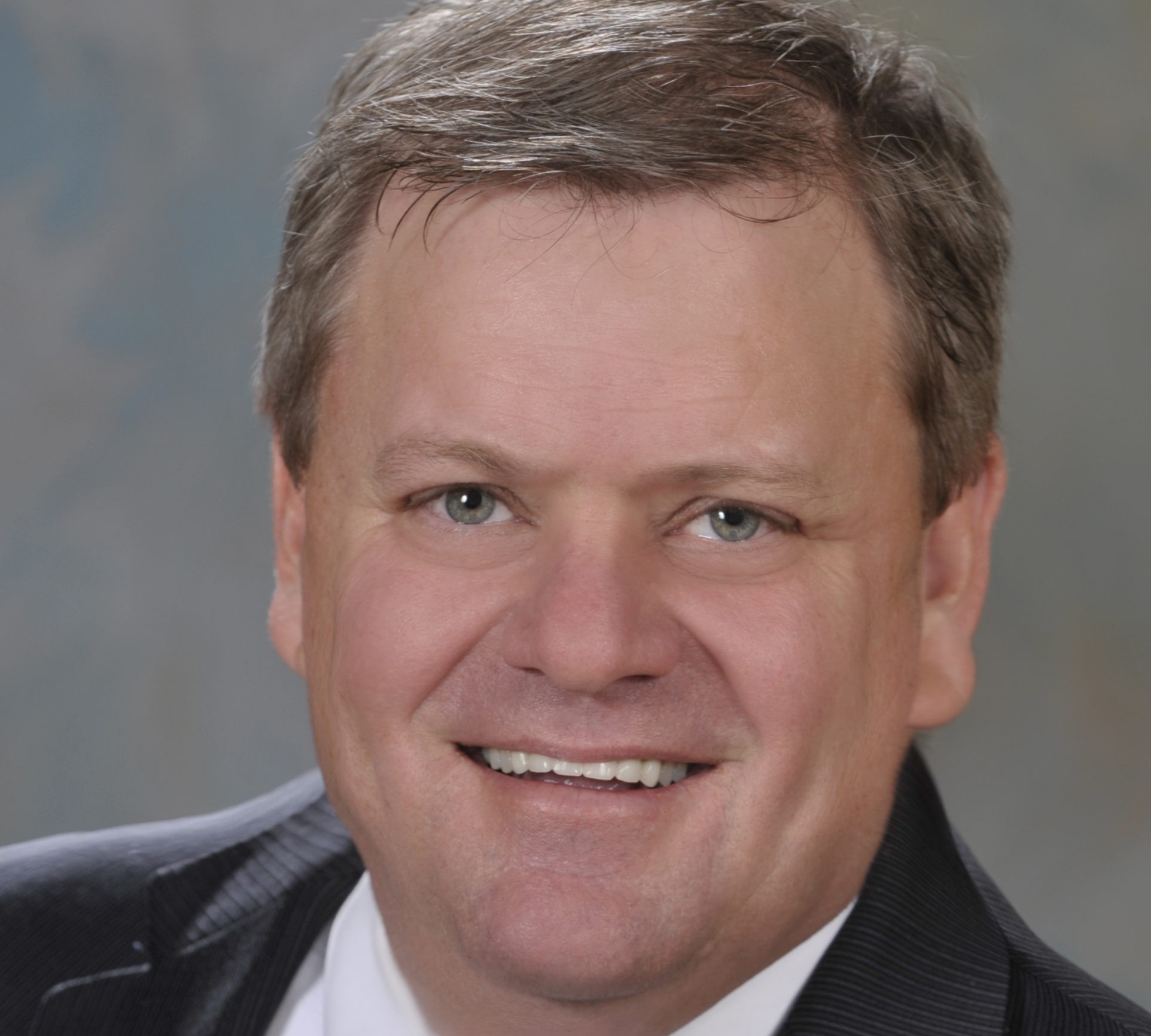 "We are extremely proud but not surprised that the winner came from Florida, and there's no one more representative of the incredible and dedicated retail employees in our state than Lisa Mergel and Kanvas Beauty," said FRF President & CEO R. Scott Shalley. "Lisa's commitment to her community, her customers and her industry are just some of the reasons she was selected for this prestigious award and we're honored to have her as a board member and a leader of Florida's retail industry."
The America's Retail Champions program honors retailers who contribute to and make their mark on the public policy debates affecting the industry.
More than $24M available for volunteer efforts
Volunteer Florida recently announced that $24,329,191 was secured to administer 38 AmeriCorps programs in the Sunshine State through the next fiscal year.
The Governor's lead agency for volunteerism and service, Volunteer Florida plans to use the money to mentor at-risk students and boost the state's graduation and retention rates. Eighty-one percent of the total figure will "help provide after-school tutoring, summer school programming and targeted interventions to prevent dropouts and encourage long-term success in school," according to the agency.
"I am grateful for Governor Scott's continued support of Volunteer Florida, as this funding will allow approximately 1,430 AmeriCorps members to engage in direct, high-impact service Florida's communities," said Volunteer Florida CEO David Mica. "These dedicated AmeriCorps members will improve individual Floridians' lives and make the state a more prosperous place for all to live."
Remaining funding, according to the agency, will be used to protect Florida's natural resources, conserve public lands, promote prosperity and help the state's disaster responses.
AmeriCorps volunteers serve a year in the program to gain valuable experience before entering the workforce or continuing their education. This year, $6,692,613 worth of scholarship funding is available for members who complete their service. View a full list of AmeriCorps initiatives receiving the funding here.
FSU student-managed fund breaks $4 million mark
Looking for financial advice? Consider consulting with a student at Florida State University.
FSU's College of Business announced recently that an investment fund managed by undergraduate and graduate finance students exceeded $4 million, a new record in the fund's 12-year history.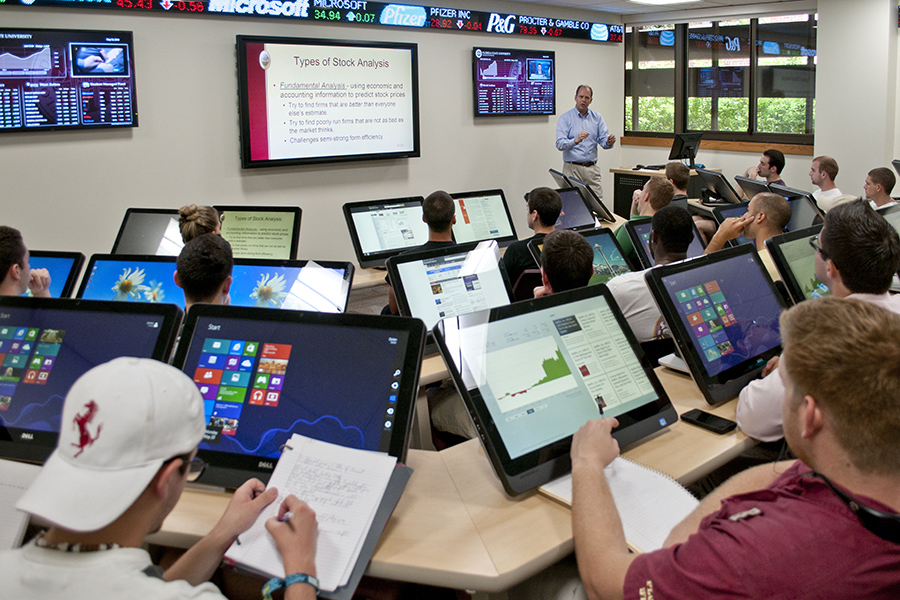 It closed last month at $4,026,382, up 17 percent from the same time last year and up 10 percent year to date.
"The fund has benefited from the strong performance of the overall market," said Steven Perfect, associate professor of finance, a certified financial analyst and the faculty adviser of the student fund. "But we also were well-positioned in a number of high-performing technology stocks like Apple, Amazon, CRW and NVIDIA."
"We are incredibly proud that we can offer this experience to our finance students and that they have engaged so deeply and successfully in the opportunity," said Michael D. Hartline, dean of the College of Business. "The SIF is an invaluable tool for preparing students for the complex and challenging world of finance and a great example of why our school is recognized as one of the preeminent business schools in the nation."
Jim Moran building wins award
The renovation of Florida State University's new entrepreneurship-focused Jim Moran Building has won a design award "recognizing architectural features that nurture learning and imagination," the school said.
The American Institute of Architects in Florida has presented its 'Merit Award of Excellence for Renovations and Additions' to the project's architects, who "transformed the 19th-century building in downtown Tallahassee into a state-of-the-art home for entrepreneurial education."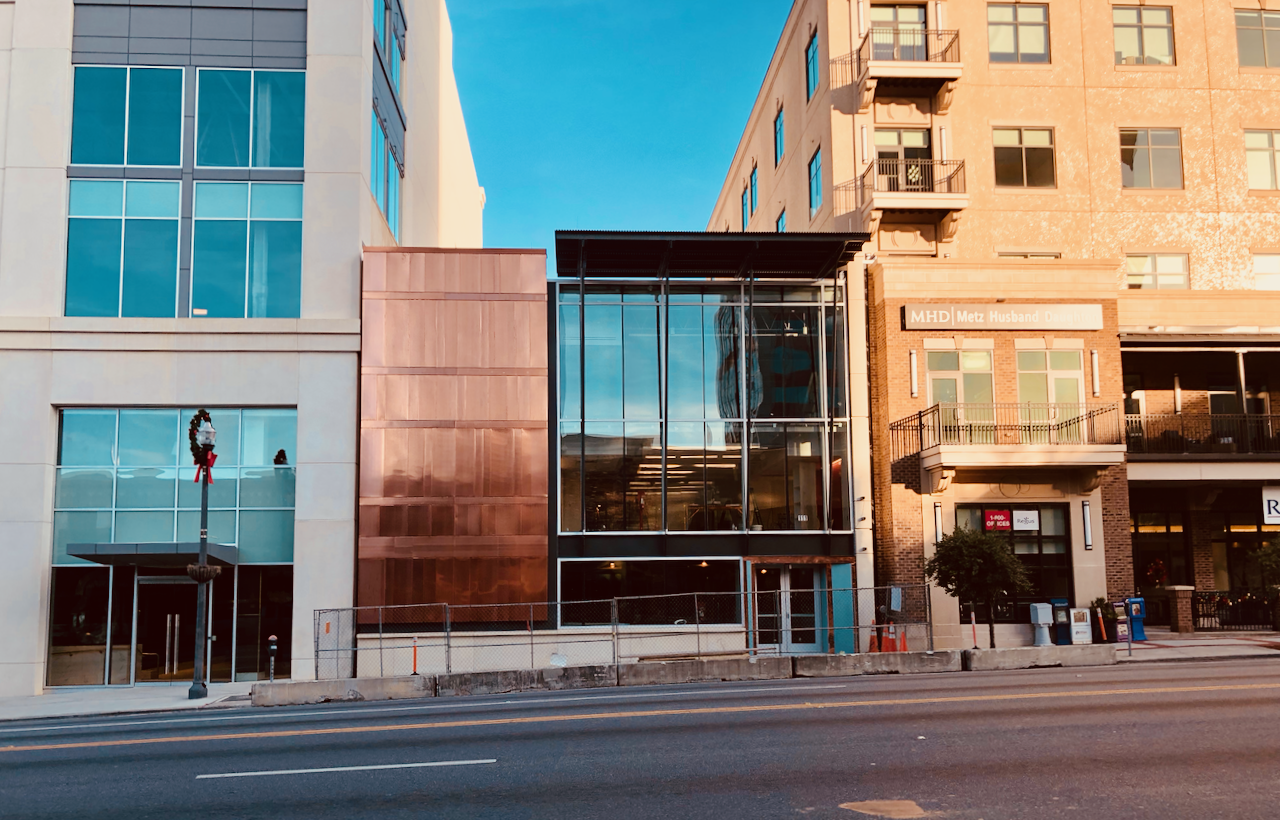 The honor notes several design elements: "We've taken that idea of transparency, literally, in the building," said M. Hays Layerd, formerly of Architects Lewis + Whitlock, at a ribbon-cutting ceremony in May.
"You see glass walls wherever possible. The fronts and backs of the building are glass to allow light and views to permeate through. We want everything to be open. We want to be open to the community, so people have a visual connection, understanding that the entrepreneurial process is not hidden or done in private. You really need to connect with people."
Also, inspiring quotes from Moran, an automotive entrepreneur and philanthropist, and a timeline of his life story are displayed prominently throughout the 20,000-square-foot building, next to the new Ballard Building on Monroe Street.
Research finds bias against businesswomen
Women CEOs in America are paid less, have shorter tenures and their companies are punished in the stock market, even when their firms are just as profitable as those run by men, according to new research from Florida State University.
In addition, women CEOs are less likely to serve as board chair of their companies, and they have a much tougher time landing the top job because there is significantly less demand for their leadership compared to men.
"This research should be eye-opening to people, and I hope they take a closer look," said Michael Holmes, FSU's Jim Moran Associate Professor of Strategic Management. "We hope this sets the record straight on past research, some of which has produced conflicting results, and now people can build on this aggregation of findings."
To set the record straight, Holmes and Assistant Professor of Management Gang Wang conducted an exhaustive study focusing on the influence of gender on CEOs' careers.
The business management experts conducted a meta-analysis, examining the entire body of research completed over decades, and they pored over 158 previous studies that investigated gender, companies' hiring choices and the impact of those decisions.
One of the key findings in that body of research reveals an extreme underrepresentation of women CEOs. Only 5.4 percent of Fortune 500 companies had female CEOs in 2017, and that figure was the all-time high in the United States.
Junior League of Tallahassee to host Sunshine State Ball
Local residents and guests from across the state will be welcomed to the capital city to enjoy dinner and live entertainment at the 2019 Sunshine State Ball.
The inaugural event, hosted by the Junior League of Tallahassee, is a celebration of Florida and its volunteers.
"We are beyond thrilled to be turning this vision into a reality," said Junior League of Tallahassee President Lex Phillips. "It will be a historic evening. We're setting the bar with this inaugural event and hope it begins a long tradition of fun and Florida pride that gives back in a big way to the community we love."
The event will take place on Jan. 11 at the Donald L. Tucker Civic Center. Tickets for the black-tie occasion are available but are expected to sell quickly. Proceeds will benefit the Junior League's mission.
"The Sunshine State Ball is a continuation of the Junior League of Tallahassee's legacy, and we hope to energize and inspire others as an example of effective community volunteerism across the Sunshine State," added Phillips. "We are women who believe in our community and want to make it a better place. This event is the next step in being the change we want to see in Tallahassee and in Florida."
Cap City Bank named "best bank"
American Banker Magazine has listed Tallahassee's Capital City Bank among its 2018 "Best Banks to Work For," ranking No. 35 overall out of 85 banks that achieved best bank status.
The 2018 edition marks the sixth consecutive year the 123-year-old financial institution has appeared on the list.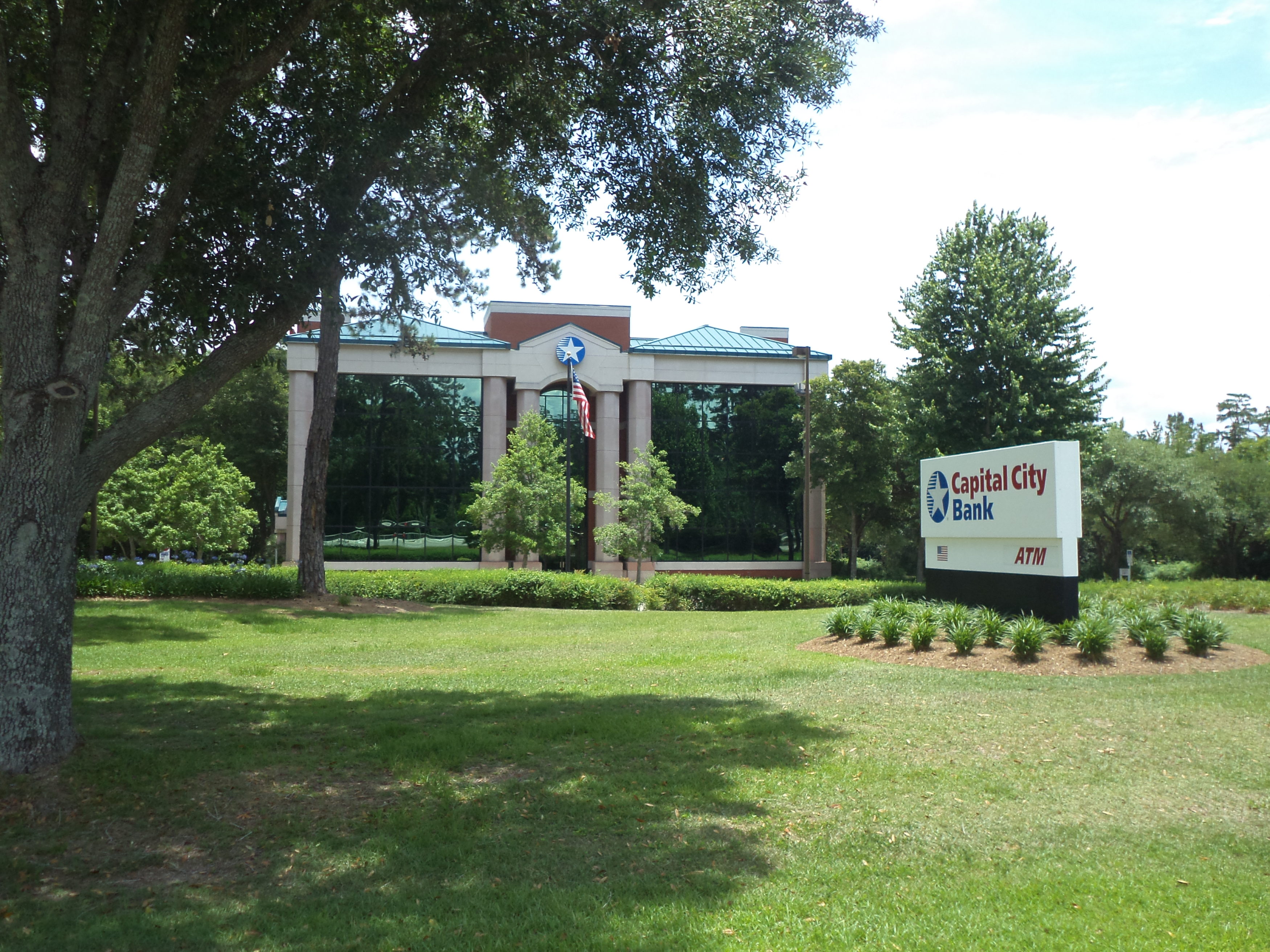 "Capital City Bankers are dedicated to building personal relationships while exceeding the expectations of our clients," said Bill Smith, Capital City Bank Group chairman, president and CEO. "We aspire to be more than a bank to our clients and emphasize creating positive, memorable and exceptional service experiences.
"Our associates are our most valuable resource and make it possible to live up to this promise. I'm proud of our team and honored that Capital City Bank has been recognized in this way again this year."
The annual "Best Banks to Work For" list was created in 2013 by American Banker Magazine and Best Companies Group.
Capitol Directions