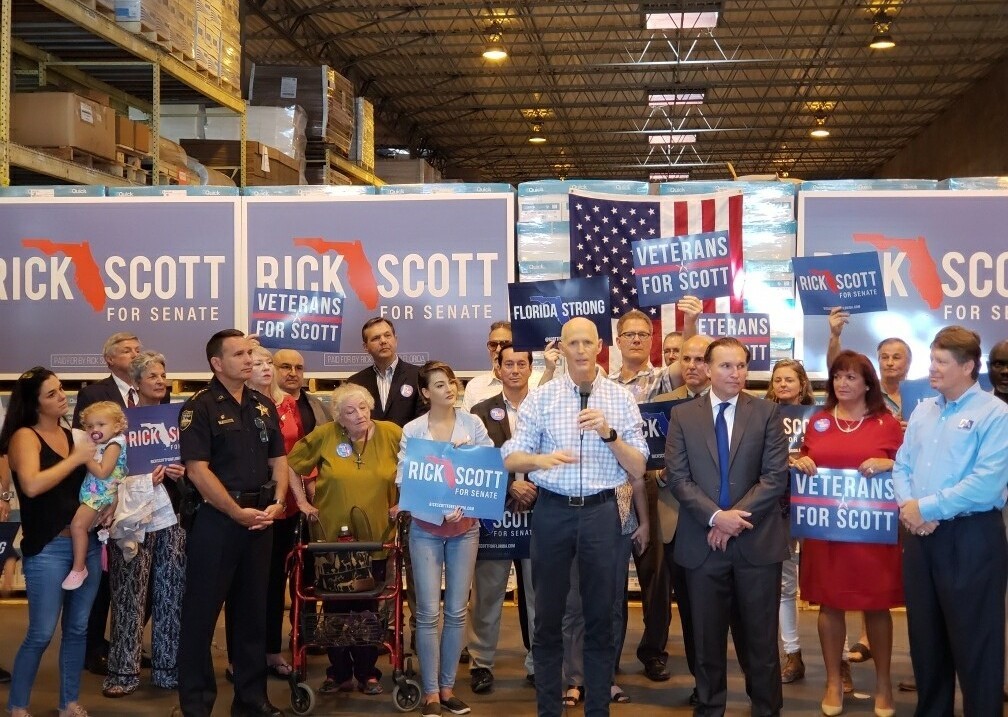 As Gov. Rick Scott continues to stump for Senate, his influence over policy in the state capital appears to be waning.
The latest example of such: incoming Senate President Bill Galvano and the Joint Legislative Budget Commission snubbing Scott's request to move $58 million from the state's school safety "guardian program" to hire more campus police officers.
"We are less than a month into the school year," Galvano told USA TODAY Network-Florida. "The program is brand-new, and it will take time to see how it is being effectively implemented across the state."
In Jacksonville Monday at a campaign stop, Scott relayed his disappointment in the Bradenton Republican's decision.
"I'm very disappointed," Scott said. "We worked hard to get a good safety bill done after Parkland."
"These are dollars that shouldn't just be sitting in Tallahassee," Scott added. "They were supposed to be spent on school safety. If they're not going to spend on the guardian program, they ought to be going to hire more law enforcement officers."
Scott is in the unusual position of having prominent Democrats siding with him on this issue, with Republicans breaking the other way.
"For my community, who lost 17 people, the idea to just wait until March to do something — that's unacceptable," said Rep. Jared Moskowitz. "We could use this money."