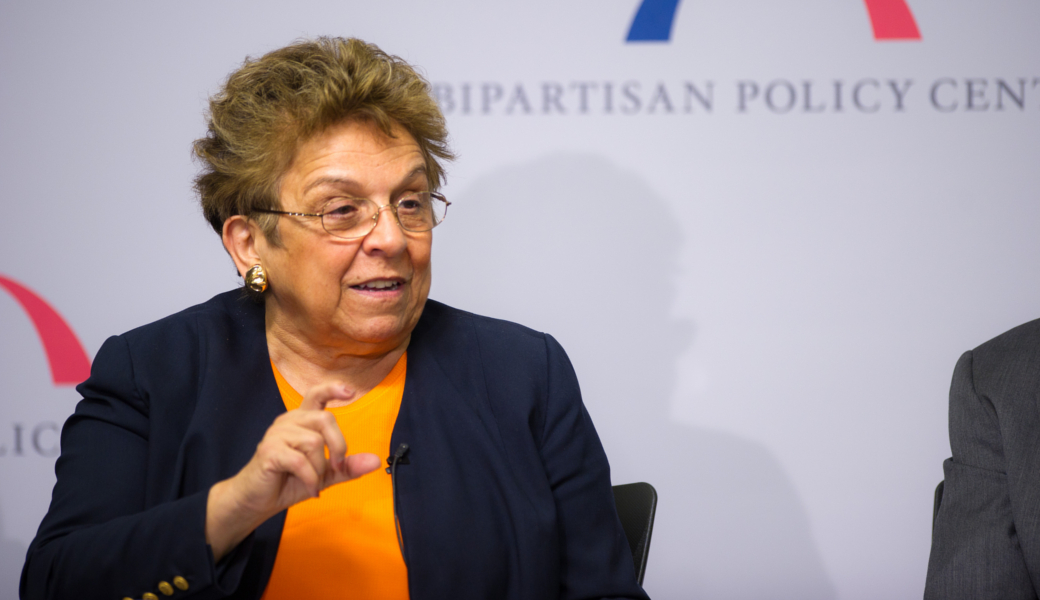 (This piece has been updated with a response from the Salazar campaign)
Donna Shalala, the Democratic nominee for Florida's 27th Congressional District, is calling for Republican Maria Elvira Salazar to agree to a debate on health care. Now it appears, Salazar has agreed to a  potential debate surrounding health care, as well as several other issues.
Shalala is making health care a top issue in the campaign for CD 27. No surprise: She was Secretary of Health and Human Services during the Bill Clinton administration.
And Shalala is touting her experience in a statement on her website calling for a debate: "I look forward to discussing the vital issue of health care with Mrs. Salazar, whenever she chooses," she said.
In a statement to Florida Politics, the Salazar campaign said they would be open to a debate addressing a broad range of issues once the candidates could agree on a date and time.
"In the days and weeks to come, I look forward to discussing with my opponent all the important issues that matter most to the residents of Congressional District 27," Salazar said.
She then lists a multitude of issues, such as "providing affordable health care for all our residents, strengthening our economy and creating quality, higher paying jobs, comprehensive immigration reform, critical transportation solutions, the protection of our environment to ensuring we provide our children with an education that is second to none in a safe and nurturing learning environment, among other issues of importance to our community and our country."
Mike Hernandez, spokesperson for the Shalala campaign, confirms several networks have reached out in recent days regarding a potential debate.  The Salazar campaign echoed those sentiments. Now, the campaigns seem to be signaling it's just a matter of agreeing on a time and topic list.
Shalala and Salazar emerged from crowded primaries to secure their respective nominations in CD 27. Shalala defeated four candidates, including state Rep. David Richardson, while Salazar toppled eight other candidates to earn the GOP nod.
While the district has been represented by GOP U.S. Rep. Ileana Ros-Lehtinen for nearly 30 years, Shalala is favored in the race, according to analysts.
While most prognosticators give Shalala a slight edge over Salazar, FiveThirtyEight has Shalala as the overwhelming favorite, with more than a 98 percent chance of flipping the seat toward the Democrats as of this posting.
The seat became open when Ros-Lehtinen decided against running for re-election, a decision which helped Democrats given that the GOP lost their incumbency advantage.
But the district also voted for Hillary Clinton by a 20-point margin in 2016, showing signs of an active Democratic base within the district.
The issue of health care could play a role in the race. Ros-Lehtinen voted against the GOP's efforts to repeal and replace the Affordable Care Act last year. She was one of few Republicans to break from her party on that vote.
Meanwhile, Shalala was criticized by Richardson for her previous skepticism over universal health care. During the primary, Shalala did come out in favor of a public option in addition to the private insurance market.