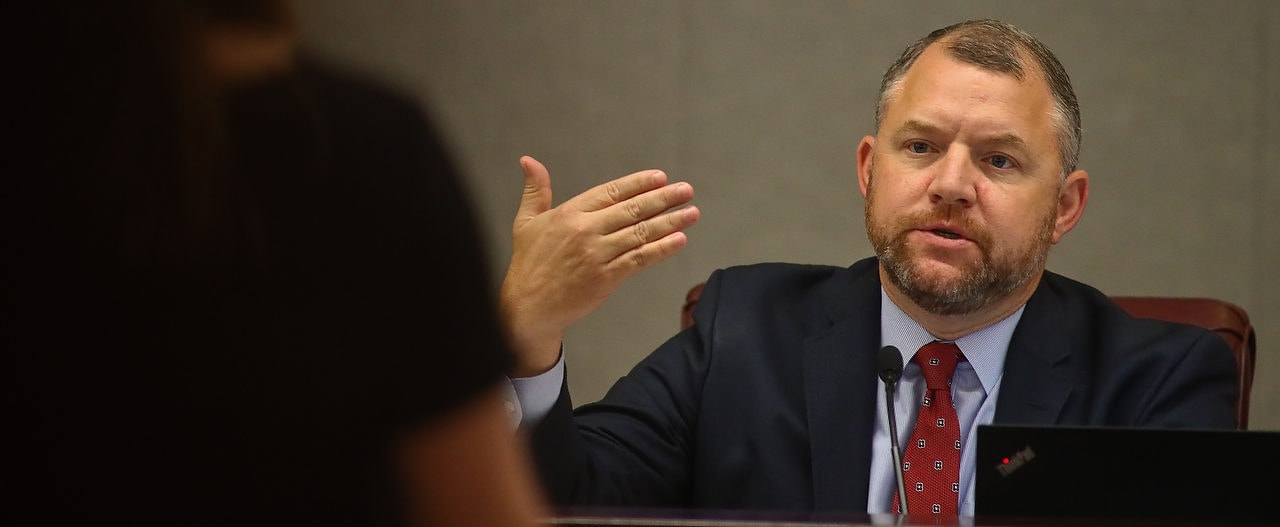 A leading Senate budget writer claimed vindication Friday in a lingering dispute with House leaders over whether to allow local school boards to capture all of the value of rising property values when setting local tax rates.
Rob Bradley, co-chair of the Joint Legislative Budget Commission, underscored the point during a presentation on the state's three-year fiscal outlook by Office of Economic and Demographic Research director Amy Baker.
Baker, the Legislature's chief economist, expects state revenues to grow by 3.3 percent or so through each of the next three fiscal years. That works out to about $1 billion per year, suggesting a stable budget picture through the near future.
Baker attributed much of that stability to last Session's legislative compromise on the required local effort, or RLE — the minimum that school districts must raise from property owners to support county schools.
"It would be the RLE decision, mostly — to allow the required local effort to absorb the benefit of new construction," she said.
For the past four years, the House has insisted on reductions to local property tax rates that leave those taxes level, notwithstanding increases in property values. The Legislature sent state money to help compensate the districts for the revenue losses.
Under the compromise, the House agreed to let local school districts capture the value of new construction for classrooms.
"That one decision really fundamentally changed the nature of short-term and long-term financial outlook for the state budget in a positive direction," Bradley told reporters following the hearing.
"We need to continue to focus on decisions related to RLE, and we need to very strongly consider going back to the policy of the Legislature from four years ago, whereby the (tax) rate remained the same — there were no tax increases — but there wasn't a subsidy from the state government to local property taxes," he said.
Bradley, a Fleming Island Republican, took over the chairmanship of the Appropriations Committee after Jack Latvala quit the Senate following sexual harassment accusations.
House leaders, by contrast, had argued that if property owners paid more, that would equal a tax increase — even if their tax rates remain the same.
Capturing the full increase in property values would raise an additional $300 million-$323 million dollars per each of the next three fiscal years, Baker said: "Over the three-year period, that would put you somewhere between $900 million and $1 billion."
Bradley was asked if he had seen any indication that incoming House leadership might soften its approach to the issue.
"That's why we have Session — to have these discussions," he said, adding, "It's not a tax increase. We've plowed this ground before, and I look forward to having those discussions."
Sanford Republican Jason Brodeur, a leading House budget writer who's term-limited, and who sits on the commission, said the report vindicated his side's insistence on budget restraint.
Even though he's leaving, Brodeur has picked up little enthusiasm among House members for significant spending increases on, for example, expanding Medicare eligibility, as Democrats including gubernatorial nominee Andrew Gillum have advocated.
Such ideas "are simply out the window," Brodeur said.
Last updated on September 14, 2018