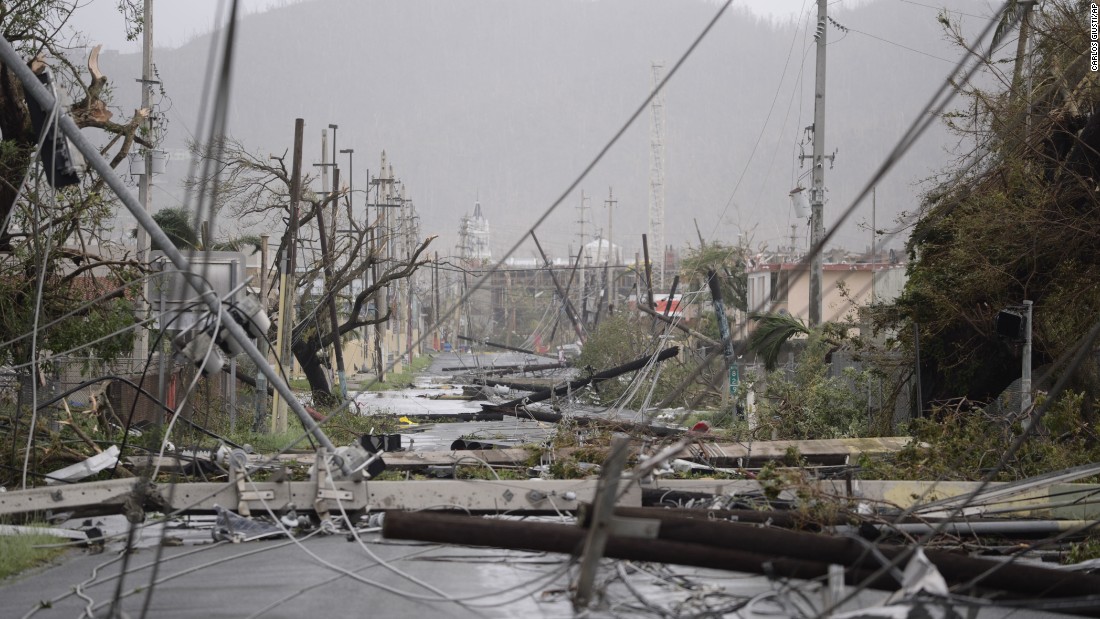 On the one-year mark of Hurricane Maria's devastating landfall on Puerto Rico, Florida Democrats are charging that Republicans in Washington and Tallahassee neglected the island while Republicans are countering with statements on efforts they undertook.
The bottom line may be the still-hobbled island, parts of which went months without adequate power, drinking water, and health care, while thousands of Puerto Ricans at least temporarily relocated to Florida. Many of them are still here, and many still struggle to find housing and help.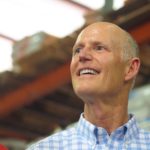 Democrats in particular charged that the struggles on the island and for many Puerto Ricans who came to Florida can be blamed in large part on the inadequate responses from President Donald Trump. And in a press call Thursday they also charged that Republican Gov. Rick Scott and Republican gubernatorial nominee U.S. Rep. Ron DeSantis cannot hide from their long and deep ties to Trump, regardless of statements they may have made recently seeking to distance themselves from him on Puerto Rico.
"We know that post-Maria there was a catastrophic failure by the administration in its response to fellow U.S. citizens, not just in Puerto Rico but in the U.S. Virgin Islands," Democratic state Rep. Robert Asencio of Miami said in the press call organized by the Florida Democratic Party. "That is at the direction of, or at the administration of, our President."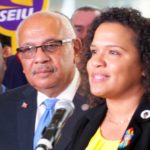 "They [Scott and DeSantis] are fully aligned," added Democratic state Rep. Amy Mercado. "They can't do anything without the President's blessing."
Democrats also charged that Florida's efforts failed to adequately address the housing needs of Puerto Rico refugees in the state or to provide any "wrap-around case management" services that Democrats had requested in the days after the storm.
"It's a shame that we haven't really moved to help these families in our state as we promised a year ago," said state Sen. Victor Torres of Orlando.
In various statements and letters they released Thursday, a number of Republicans pointed to actions taken by Scott's administration and by the federal government, while allowing that the problems simply were overwhelming. Scott proclaimed a commitment to continue helping at a rally Tuesday in a Puerto Rican region of Orlando. He is in Puerto Rico on Thursday to join with the island's leaders to commemorate the storm, his eighth trip to the island since the storm. He also ordered that Florida's flags be flown at half-staff Thursday in sympathy.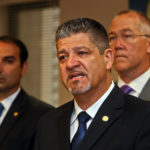 "The days, weeks and months that followed have been tough," Republican state Rep. Bob Cortes of Altamonte Springs wrote in a statement Thursday. "The widespread devastation left in the wake of this catastrophic natural disaster put many island residents in dire straights. But it also provided Florida with an opportunity to shine as we welcomed many Puerto Ricans to the Sunshine State."
Noting the efforts to welcome storm refugees with centers directing them to services and efforts to eliminate much red tape for social assistance, employment and education as families relocated here with nothing, Cortes concluded, "I'm proud of the way Florida has given our fellow Americans from Puerto Rico a warm welcome."
The White House also put out a statement declaring, "The Federal Government has helped lead a historic recovery effort in Puerto Rico in the year since Hurricane Maria hit." It cited more than $25 billion in aid and other efforts including, "the longest sustained domestic air mission of food and water response in our history."
Florida's Republican U.S. Sen. Marco Rubio sent a letter to Trump Thursday urging him to "renew his commitment to the long-term stability of those impacted by the storm." Rubio's letter, in the first sentence, declared that the storm "contributing to the deaths of an estimated 2,975 people," a clear break with Trump, who outraged many last week by tweeting that he believes that estimated death toll is fake news pushed by his political enemies.
Scott and DeSantis, in their own tweets, both also have disavowed the president's claims about the death toll being fake.
Nonetheless, those Trump tweets continued the pattern the president has asserted from the beginning that the federal efforts toward Puerto Rico were historically strong, not slow and inadequate. Those claims remain at the heart of the awkward position many Florida Republicans are in, and which the Democrats are moving forward to highlight in the campaigns this fall, in the battle for votes for the estimated 1.2 million Puerto Ricans living in Florida. Full electricity was not restored on the island until last month, and reports throughout the year indicated much of the island was hampered so much by inadequate recovery that thousands of people died from while many others who fled to Florida continue to struggle to adjust.
Democratic gubernatorial nominee Tallahassee Mayor Andrew Gillum pledged not just hurricane aid but future partnerships with the island on cultural and other exchanges, in an open letter to the Puerto Rican community that he released Thursday afternoon.
"I still believe, as many of you do, that the way in which our government responded to our fellow U.S. citizens was a complete disaster," Gillum wrote. "You deserved better. Puerto Rico deserved better. Our nation deserved better. And again, I want you to know here in the state of Florida we stand in solidarity with you."
DeSantis's campaign sought to address the matter last week with a statement from his Communications Director Stephen Lawson.
"Ron DeSantis has always worked to help the Puerto Rican community, both on the Island and here in Florida. As chairman of the National Security Subcommittee, he conducted an oversight hearing earlier this year to identify deficiencies in the federal response to Hurricane Maria. He has worked alongside Rep. Jennifer Gonzalez-Colon to secure support for rebuilding efforts. In August, he visited the island to meet with elected leaders and get the latest briefing from FEMA regarding recovery efforts," Lawson wrote. "Ron DeSantis is committed to standing with the Puerto Rican community, especially after such a tragic loss of life. He doesn't believe any loss of life has been inflated. Ron is focused on continuing to help our Puerto Rican neighbors recover and create opportunities for those who have moved to Florida succeed."