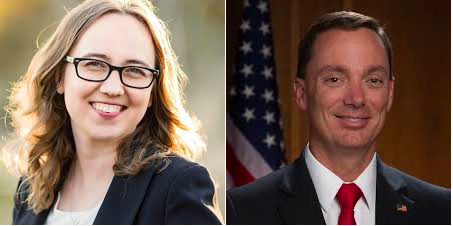 Halfway through September, Democrat Liv Coleman boasts more cash on hand than Republican Tommy Gregory, the heavy favorite to win an open seat in state House District 73.
But before anyone gets excites, Gregory still raised slightly more in the first weeks of September. He pulled in $1,710 in the filing period, compared to $1,325 raised by Coleman. And in total, Gregory this year raised $121,360 in contributions while Coleman took in $45,887. He just spent most of it already.
The low amount of cash comes courtesy of a once-tough Republican primary. Gregory, a Sarasota attorney, faced Manatee County businesswoman Melissa Howard in a once-competitive battle for the party nomination. Howard withdrew in mid-August amid a nationally-watched scandal about a forged college degree.
After Howard's departure, Gregory automatically won the party nomination, but not before spending a significant amount on the primary race while the contest remained competitive.
Democrats since tried to tie Gregory to the white nationalist movement, with Media Matters reporting he held a fundraiser with Peter Gemma, who previously organized an event for Holocaust denier David Irving.
Gregory responded to those reports by repudiating Holocaust deniers and racists, and saying Gemma denied the "liberal media" allegations and had worked for four previous presidential campaigns.
Republican Party of Sarasota Chairman Joe Gruters, who represents District 73 in the state House now, has called on Gemma to resign his post on the local Republican Executive Committee.
As for Coleman, the University of Tampa reported a slight surge in fundraising around the Howard controversy. She's run a somewhat unorthodox campaign, holding online poetry readings.
Regardless, the district remains a likely Republican hold this fall. Republicans account for nearly 48 percent of registered voters in the district, compared Democrats' 26 percent of voters.
Gruters, who now is running for state Senate in District 23, won this district with 65 percent of the vote over Democrat James Golden in November of 2016.