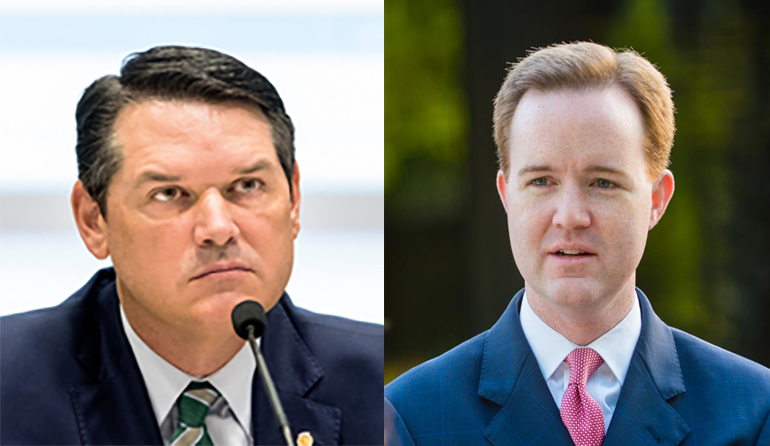 Freshmen Jacksonville-area Republican state Reps. Cord Byrd and Clay Yarborough continued to maintain strong cash leads over their Democratic challengers through the first half of September.
Byrd, whose majority-Republican House District 11 includes coastal Duval and all of Nassau County, brought in $3,500 of new money between Sept. 1 and 14, pushing his campaign account near $42,000 on hand. TECO and the Jacksonville Association of Fire Fighters were among the donors.
Byrd also has nearly $10,000 in his 1845 political committee.
His general election opponent, Nathcelly Rohrbaugh, mostly kept pace with Byrd when it came to early September receipts, bringing in $3,000 of new money, pushing his campaign account near $14,000 on hand.
Among Rohrbaugh's donors: Rena Coughlin, CEO of the Non-Profit Center of Northeast Florida. Coughlin also had a role in the transition team for Jacksonville Mayor Lenny Curry.
Yarborough, running in Southside Jacksonville's Republican-plurality House District 12, has started to deploy some of the $165,000-plus in hard money he's raised over the last 20 months of his re-election bid.
The Arlington Republican raised just $2,500 and spent $17,645 between Sept. 1 and Sept. 14, leaving him with just over $101,000 on hand.
Yarborough's Democratic opponent Tim Yost raised $1,890, with $1,100 from people with the Yost surname. Yost has just over $11,000 on hand.
Both Northeast Florida seats are considered safely Republican. Neither Byrd nor Yarborough faced a Democratic opponent in their 2016 campaigns, though the lawmakers they replaced, Janet Adkins and Lake Ray, each breached 70 percent of the vote in 2014.