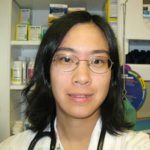 Political lobbying groups like Grey2K have long been using inaccurate information and statistics taken out of context to unjustly condemn the greyhound racing industry. They appeal to people's emotions by only telling part of the story.
Twenty years ago, I was a naive college student who believed the sad story spun by the anti-racing extremists. Then, almost 12 years ago, I adopted my first ex-racing greyhound and started volunteering with my adoption group. I got to know some of the faces behind the greyhound racing community and began to see the more complete picture and the truth behind the industry. The majority of the folks who breed, raise, train, and take care of the greyhounds every day are just normal people — dog lovers who care deeply about the greyhounds in their charge.
The recent article by Tony Glover, published by the Miami Herald, is just another example of the way information is manipulated against greyhound racing. While attempting to validate his opinion about greyhound racing by using his position as a past director of the Division of Pari-Mutuel Wagering, Glover fails to disclose that he is now a paid lobbyist for the Massachusetts-based Grey2K (one of the lobbying organizations behind the Yes on 13 campaign). He also fails to mention that the fiscal year with the "highest number of greyhound drug positives since 2003" happened to fall within the two years he ran the division that regulated greyhound racing in Florida.
Glover cites that, "Over the past 10 years, state records reflect 15 cases of greyhound abuse, 11 cases of neglect, 7 welfare-related cases and 47 vaccination violations." To put these numbers into perspective, over the past 10 years, even using conservative estimates, over 50,000 greyhounds have raced in Florida. At any given time, there are around 8,000 racing greyhounds at the dozen tracks throughout the state. Over a ten-year period, 33 cases of abuse/neglect or welfare concerns is extremely low considering the total number of dogs in the care of racing kennels in Florida during that time. Any animal control officer would likely be quite pleased to have that few abuse/neglect cases in a dog population of 50,000 dogs.
Regarding the "vaccination violations," how many pet owners have accidentally let their dog's vaccines lapse? I fail to see how this is proof that greyhound racing is a "dirty game," as Glover calls it. As a general practice veterinarian who also volunteers for an active greyhound adoption group, I can say that racing greyhounds are much more consistently vaccinated than the general pet population. It's rare for us to get in a retired racer who is not current on vaccinations.
A Closer Look at the Drug Allegations
In Tony Glover's (and other anti-racing) articles it is implied that greyhound racing has a big drug problem. A closer look at the numbers actually shows that greyhound racing is cleaner than most human sports as well as horse racing.
Glover also writes: "Hundreds of dogs tested positive for serious drugs over the past decade, including 70 positive results for cocaine metabolites."
To provide a little more detail and put those numbers in context, there were 430 positive test results from 2007-2017 out of 440,586 samples analyzed — a frequency of less than 0.1 percent (that's 1/10th of 1 percent). Over the same time frame, in horse racing, there were 1930 positive drug test results out of 170,993 samples analyzed, which is a little over 1 percent. While these numbers show that drugs are not a common problem in either industry, it is over 10 times more frequent in horse racing.
Taking a closer look at the individual drugs Glover mentioned, the positive tests for cocaine metabolites were almost all trace amounts that wouldn't have come close to being considered positive by the standards of testing for humans or horse racing and wouldn't have any effect on the dog.
In human and horse drug tests for cocaine and metabolites, there is a lower limit, or threshold, to account for environmental contamination and incidental contact. In greyhounds, there is no lower limit, so even trace amounts are reported as positives. The process used to drug test greyhounds is so sensitive that even 1 ng/mL can be detected, but in most human screening tests, anything below 150 ng/mL is not considered positive. The large majority of the 70 positive results over the past 10 years, mentioned by Glover, were below 30 ng/dl.
Then Glover states that: "The opioid crisis has sadly reached the dog track, with dogs testing positive for Oxycodone and Oxymorphone." Looking at the actual numbers, 6 greyhounds have tested positive for oxycodone or oxymorphone over the past 10 years.
That's 6 out of the 440,586 samples tested — hardly proof of an "opioid crisis."
Glover also mentions "caffeine, Lidocaine, Novocaine, and an industrial solvent called DMSO floating in their blood." A drug test can come up positive for caffeine from a dog simply stealing a lick of her trainer's morning coffee. There were 10 greyhounds positive for lidocaine (again, out of 440,586 samples). And a review of the data shows NO positive results for novocaine; I'm not even sure it is something that is tested. DMSO is a topical anti-inflammatory that is used in both human and veterinary medicine to carry medications and liniment deeper into muscles and joints. To call it an "industrial solvent" is misleading.
The state's drug testing program for racing greyhounds was found to be inadequate by a judge in court. To use this as an example of the racing industry trying to avoid responsibility, I wonder if Mr. Glover is also questioning the integrity of that judge? The draft legislation that Glover claims "would have legalized certain amounts of cocaine in a racing greyhound's bloodstream" was simply to bring cocaine testing in greyhound racing up to the standards used in humans in horses. It would simply instate a threshold to eliminate insignificant, trace amounts that are likely due to environmental contamination or incidental exposure.
Glover's comments about the "doping of female greyhounds with anabolic steroids" shows a serious lack of understanding of the sport he was supposed to be regulating. The use of anabolic steroids is an FDA-approved method of preventing heat cycles in dogs. The low doses used have been statistically shown to not enhance performance and is far from comparable to human athletes "doping" with anabolic steroids. Preventing heat cycles helps ensure order and safety within the racing kennels. Instead of being a treatment that "endangers the health of the animals" as Mr. Glover seems to think, because of the dog's unique reproductive cycle, anabolic steroids are a safer method of estrus suppression than other hormonal therapies that can increase the risk of life-threatening uterine infections.
It's past time for the anti-racing extremists to be called on their lies and misleading propaganda, which they have been using for years to malign the greyhound racing community.
___
Jennifer Ng is a veterinarian in South Carolina. She adopted her first ex-racing greyhound in 2007, serves as a Greyhound adoption volunteer, and is the president of Greyhound Adopters for Racing.