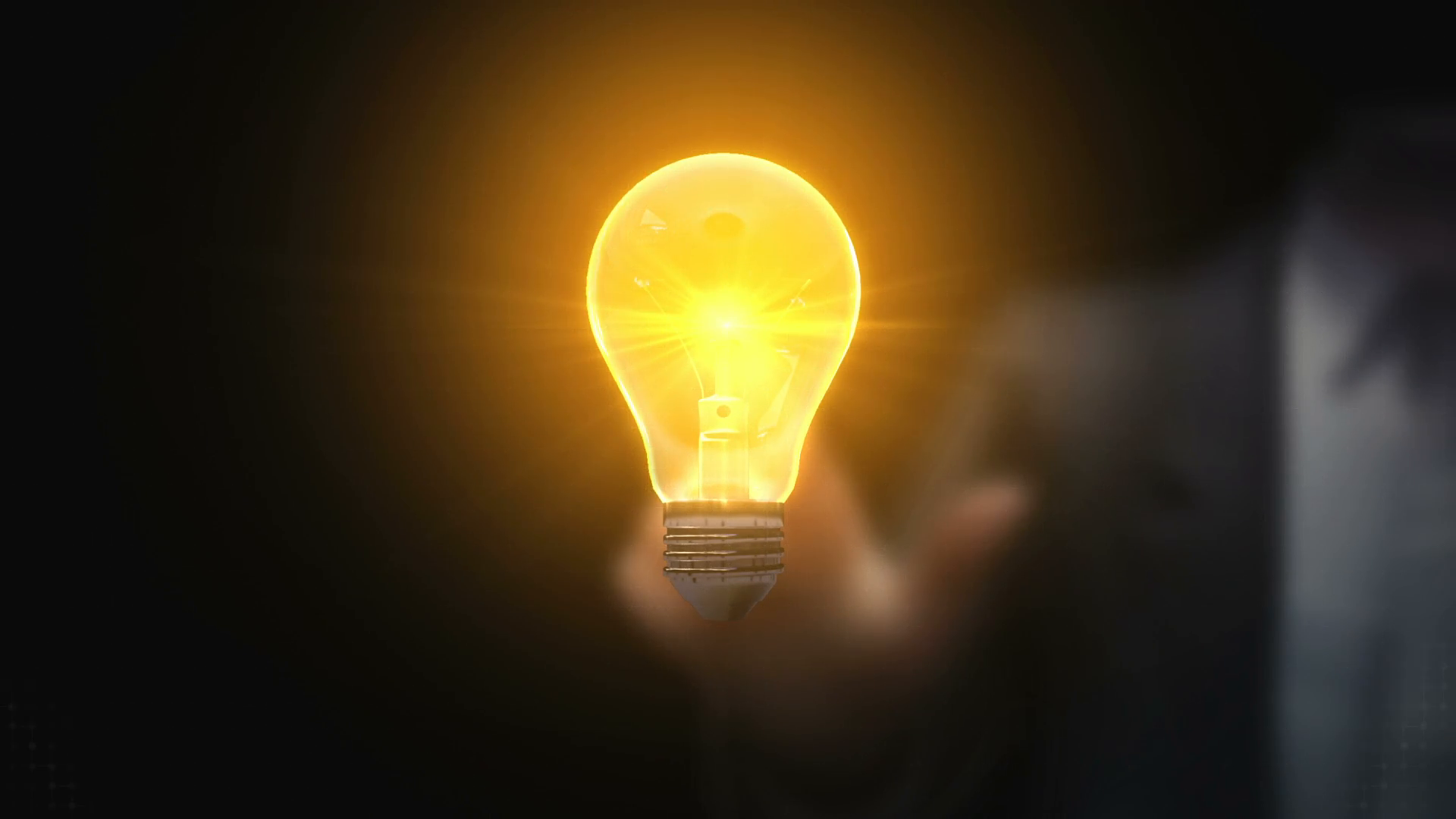 Five decades ago, Jacksonville consolidated city and county services. For 50 years since people have been arguing about whether it was a good idea.
We saw it last week: a mayoral forum involving Mayor Lenny Curry and his five living predecessors (look for the replay Sunday on This Week in Jacksonville). Curry, seeking re-election, sounded like he was campaigning. His predecessors were able to be a bit more candid about the failures of the model.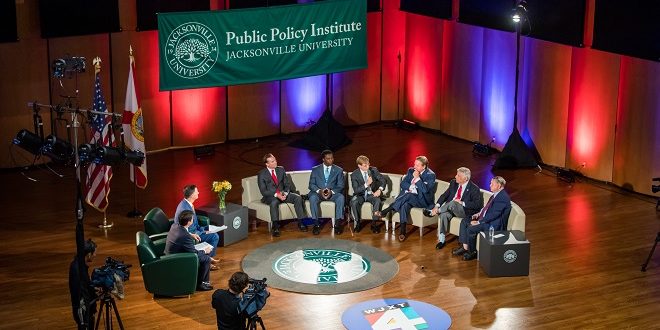 Democrats Alvin Brown and Jake Godbold were blunt, saying that black voters got jobbed — both in the decadeslong deferral of a black mayor, and the extension of city capital to pre-consolidation areas, many of which still lack sewer and water.
Of course, infrastructural imbalances aren't the only failure of Consolidation. Public safety, the talking point of most local pols, is also compromised in those older neighborhoods, where aggressive policing and surveillance technology have not dented the latest rises in the murder rate.
It's been 50 years since Consolidation. When a new crop of pundits takes on the issue during the centennial, will they too be talking about the broken promises from 1968?
One-and-done could be done
Some NCAA men's hoops programs are infamous for their "one and done" players, the "diaper dandies" who spend a year in a collegiate apprenticeship before moving to the NBA.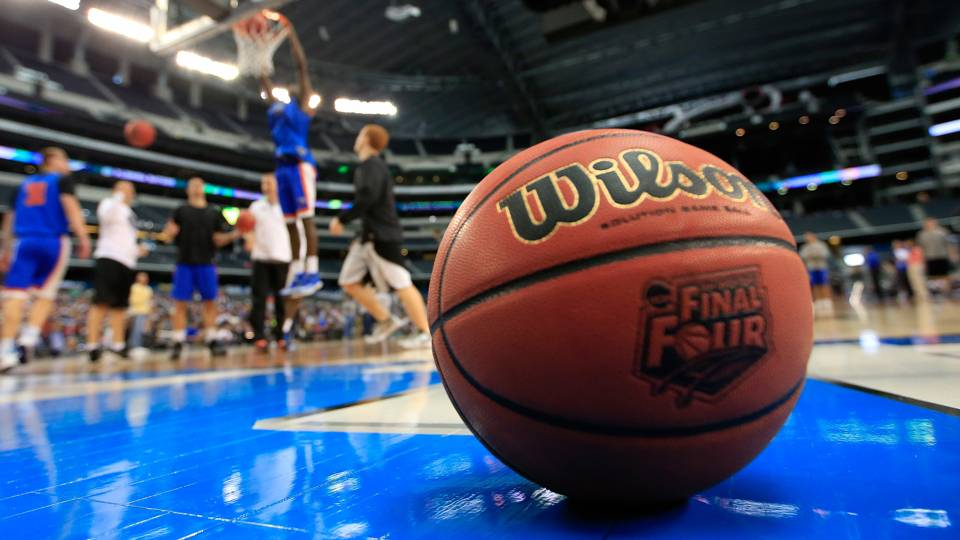 New legislation from U.S. Rep. Al Lawson, a former college baller who spent some time in the pros and in the coaching ranks, would change that.
HR 6749 would eliminate the National Basketball Association's "One-and-Done" rule, which requires American players to be at least 19 and to spend a year in college.
"A collective bargaining agreement between a professional sports league and a professional players' association entered into after the date of the enactment of this Act shall allow adults to enter the collective bargaining agreement at the same level as other adults with the same experience level in such professional sports league," reads the bill.
The current NBA CBA extends until 2024.
The rule has been a "burden" on college programs' recruitment budgets, Lawson posits.
"Eliminating this rule would allow college programs to further invest in student-athletes who are truly interested in gaining a college education," Lawson said.
The Lawson bill offers myriad protections for student-athletes, such as a returning athlete scholarship program, work opportunities for athletes in the summer, and full insurance coverage for sports-related injuries.
But the change in "one and done" would be an impact noticed not just by athletes, but fans.
Coxe decries CRC process
Jacksonville trial lawyer Hank Coxe was a member of this year's Constitutional Revision Commission, responsible for various ballot measures this year.
However, per the Jacksonville Daily Record, Coxe was not thrilled with how the sausage was made.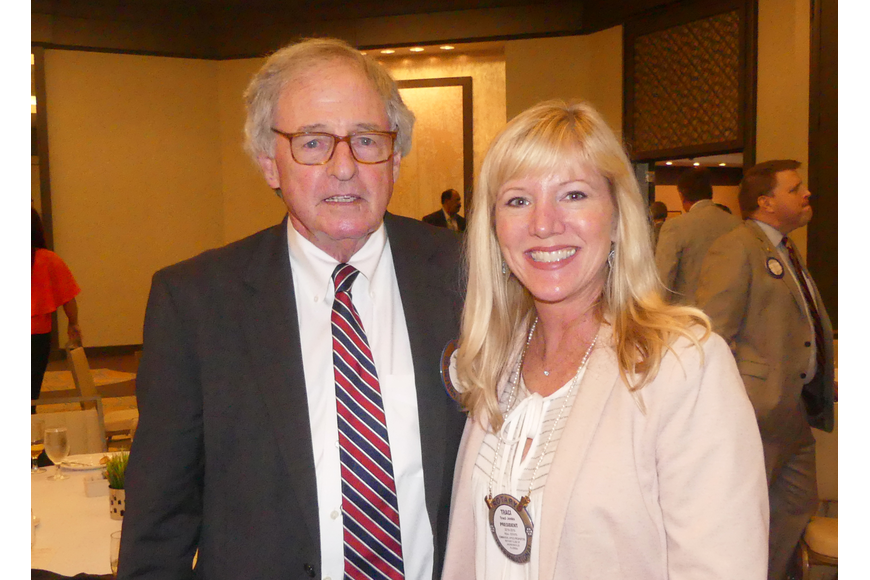 "It was an interesting process and I made some friends," Coxe told the Rotary Club this week.
However, the "citizens' review" of the Constitution was larded up by political appointments, Coxe contended.
The Daily Record breaks it down: "The commission comprises the state attorney general, 15 members appointed by the governor, nine appointed by the Senate president, nine appointed by the speaker of the House and three appointed by the chief justice of the state Supreme Court, one of whom was Coxe."
Coxe has issues with Amendment 6 ("Marsy's Law"), claiming it could give victims way too much power over court proceedings. He also panned efforts — or lack thereof — on post-Parkland gun reform and bans on greyhound race betting.
Nelson talks 'work-life effectiveness'
State Attorney Melissa Nelson of the 4th Circuit addressed the concept of "work-life effectiveness" in remarks reported this week by the Jacksonville Daily Record.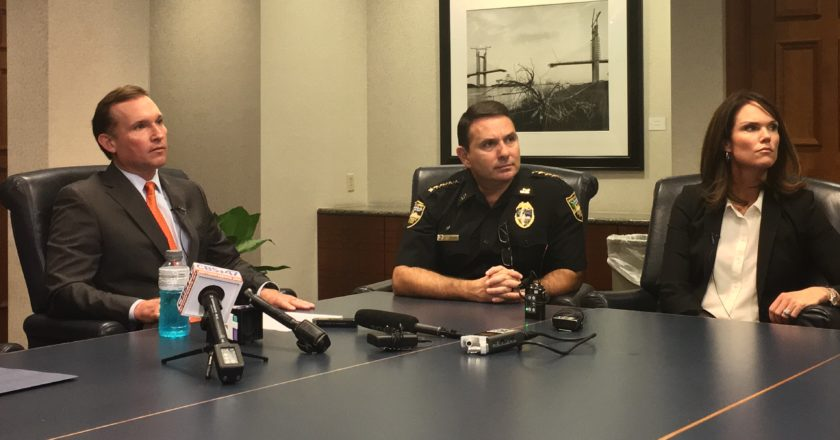 Nelson also had to take care of her mother last year, who lives out of town.
Despite her Type A personality, she had to delegate office duties in her absence.
That delegation worked out fine.
Nelson, a first-term Republican elected for a four-year term in 2016, has yet to file for re-election, though competition does not appear to be on the horizon.
Bean raises $12K
Republican state Sen. Aaron Bean, whose GOP plurality Senate District 4 encompasses all of Nassau and part of Duval County, is already starting to spend big money on his re-election bid.
But he's raising it as well, with $11,800 brought in between Sept. 1 and 14. Bean has roughly $185,000 on hand, compared to Democrat Billee Bussard's $7,000 on hand after raising $3,445 in the same two-week period. Libertarian Joanna Tavares does not fundraise and has roughly $40 on hand.
Bean drew a primary challenge and won that race by 75 points.
While the general election should be more competitive, it's notable that nearly half of the 360,000 voters in SD 4 are Republican.
Poll: Polson/Duggan in dead heat
In the competitive race to replace Jay Fant in Westside Jacksonville's House District 15, the battle between Democrat Tracye Polson and Republican Wyman Duggan is headed down to the wire, per one recent survey commissioned by the Polson campaign.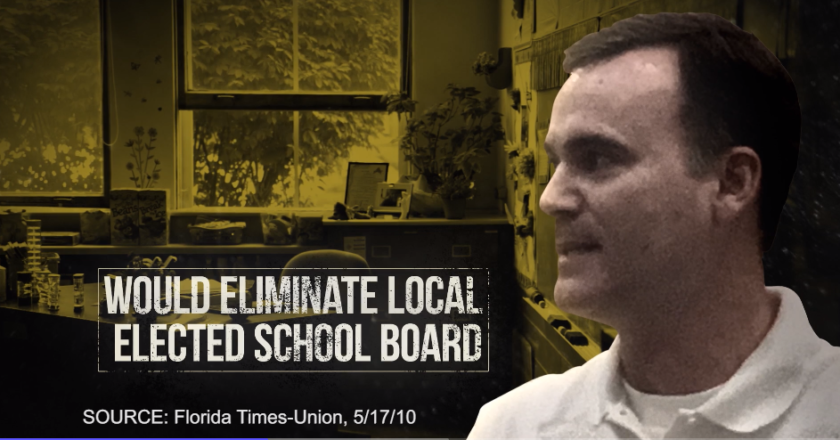 An internal poll from SEA Polling and Strategic Design showed Duggan up two points (41-39) in what Democrats see as a swing district.
A good illustration that the district is in play: The same voters polled chose Rick Scott over Bill Nelson for Senate (49-42), though they prefer Andrew Gillum over Ron DeSantis in the Governor's race (48-46).
The survey indicated also that voters can be moved from Duggan to Polson when issues are presented to contrast the candidates.
Issues that performed best for Polson: increasing school resource officers; protecting drinking water; and Polson's own history as a cancer survivor and social worker with military families, which positions her well to understand issues ranging from health care disparities to the unique pressures faced by service members and their families.
When issues such as those were presented to voters, Polson had a nine-point lead with those surveyed. When issues including Duggan's advocacy for selling JEA and an appointed school board factored in, Polson's lead grew to 10 points.
A taste of that contrast presentation is already on Jacksonville airwaves, as Polson asks viewers: "What side is lobbyist Wyman Duggan on?" (A polling memo attached to the current poll shows JEA and the school board issues as two big movers for voters).
The resource battle is worth watching down the stretch, and right now it's favorable to the Democrat: Duggan has under $23,000 on hand, putting him well behind Polson's $116,000+, in a district that has a slight Democratic plurality.
Polson's team is optimistic: As one senior staffer wrote in a polling memo, "we need money to get our message out and we win."
Duggan's posse
Of course, Polson isn't mentioning in a vacuum. Duggan — in a new Republican Party of Florida ad — has his own message.
The ad introduces a new endorsement: Jacksonville Sheriff Mike Williams, who joins Duggan's political patron, Mayor Lenny Curry, in backing his bid.
The spot hits some biographical points, including Duggan's service as a U.S. Marine, before moving on to issues, such as "priority funding for public school students" and "more resources to fight crime."
Duggan's Democratic opponent Tracye Polson — in an irony that illustrates the nature of this swing district — has been endorsed by the local Fraternal Order of Police. In that context, Sheriff Mike Williams' endorsement may prove useful as counterprogramming.
The spot is part of a Florida GOP "three-pack" with Chuck Clemons and Rep. Jason Fischer.
To watch the video, click on the image below:
$40K haul for Fischer
State Rep. Jason Fischer, first-term Republican representing Jacksonville's Southside/Mandarin District 16, is kicking his campaign machine into high gear with the general election in site — and that includes big fundraising and spending. Between his campaign account and his Conservative Solutions for Jacksonville committee, Fischer raised $39,500 between Sept. 8 and 14.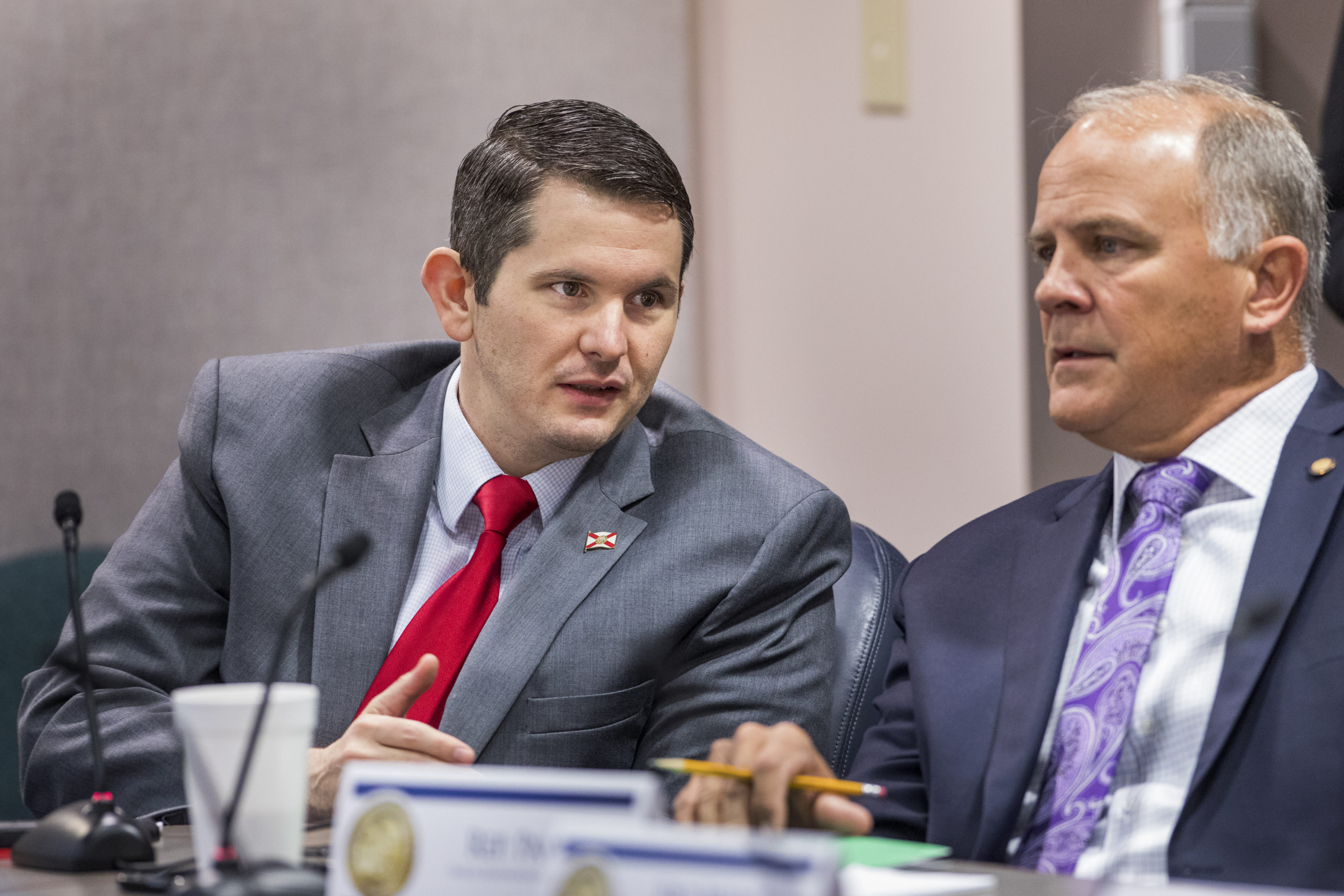 In comparison to Fischer's $156,000 nest egg, Democrat Ken Organes is relatively cash-strapped. Organes brought in just $2,496 between Sept. 8 and 14, and he has just over $30,000 on hand. HD 16 has a strong GOP plurality: of its 120,186 registered voters, over 55,000 are Republican.
Byrd, Yarborough maintain cash leads
First-term Jacksonville-area Republican state Reps. Cord Byrd and Clay Yarborough continued to maintain strong cash leads over Democratic challengers through the first part of September.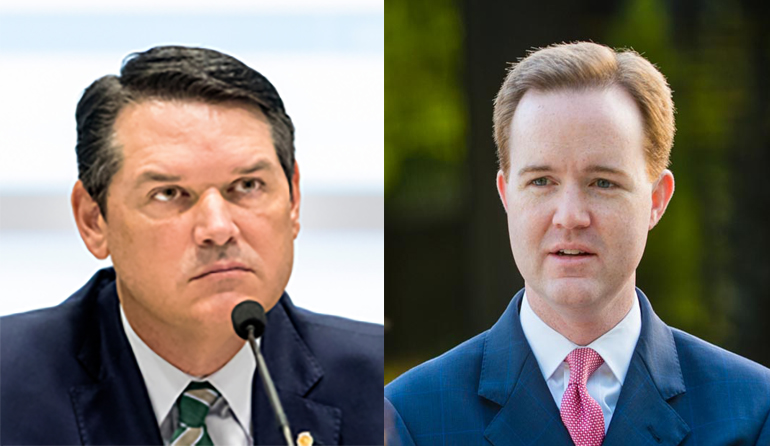 Byrd, whose majority-Republican House District 11 includes coastal Duval and all of Nassau County, brought in $3,500 of new money between Sept. 1 and 14, pushing his campaign account near $42,000 on hand. TECO and the Jacksonville Association of Fire Fighters were among the donors.
Byrd also has nearly $10,000 in his 1845 political committee.
Byrd's general election opponent, Nathcelly Rohrbaugh, mostly kept pace with Byrd when it came to early September receipts, bringing in $3,000 of new money, pushing his campaign account near $14,000 on hand.
Among Byrd's donors: Rena Coughlin, CEO of the Non-Profit Center of Northeast Florida. Coughlin also had a role in the transition team for Jacksonville Mayor Lenny Curry.
Yarborough, running in Southside Jacksonville's Republican-plurality House District 12, has started to deploy resources raised over the last 20 months of his re-election bid.
The Arlington Republican raised just $2,500 and spent $17,645 between Sept. 1 and 14, leaving him with just over $101,000 on hand.
Yarborough's Democratic opponent Tim Yost raised $1,890, with $1,100 from people with the Yost surname. Yost has just over $11,000 on hand.
Cinnamon rolls and Caldwell
State Rep. Matt Caldwell, the Republican nominee for Agriculture Commissioner, was fed and feted Friday by a collection of Clay County Republicans.
Caldwell, a Republican from Fort Myers, made an appearance at the Orange Park's "Grumpy's Restaurant." Also on hand were Clay County Commissioners Mike Cella, Gayward Hendry, and Gavin Rollins.
Caldwell is in what appears, at least in polling, to be a close race with Democrat Nikki Fried.
Recent polling shows Fried up two points on Caldwell (inside the margin of error); however, there is evidence that Caldwell (or forces aligned with him) are testing messaging in the Jacksonville market.
Just got a call from a polling outfit that clearly doesn't care for Ag. Commissioner candidate @nikkifried. Very pro @mattcaldwell_fl questions… 🤔🤷🏻‍♂️

— David Cawton (@Davidcawton) September 27, 2018
David Cawton covers government for the Jacksonville Daily Record.
Vogtle vexations
Jacksonville's public utility JEA and Georgia's Municipal Electric Authority are at loggerheads over the future of the $27 billion Plant Vogtle, with lawsuits filed by each side.

JEA wants out of the deal, and went so far as to negotiate better terms for MEAG with an alternative power vendor while also agreeing to pay "sunk costs" on the deal.
Despite this, the Board of MEAG Power voted unanimously Monday to continue construction of Plant Vogtle Units 3 & 4.
Co-owners Georgia Power and the City of Dalton had previously voted to move forward.
The other co-owner, Oglethorpe Power, wants caps on costs. That said, the utility noted this summer that it can weather the storm.
"The need to adjust OPC's budget to complete Plant Vogtle 3 and 4 to account for the recently announced increases will be muted for OPC and its member EMCs, due to a conservative contingency that we embedded in our existing budget of $7.0 billion," said OPC President and CEO Mike Smith.
JEA has invoked emotional appeals in its attempt to escape the deal, including mentioning that families in poverty can't afford to pay higher rates because of the Plant Vogtle deal.
The utility is on a negative credit watch from Standard & Poor's.
"In our view, JEA's assertions that its board acted beyond the scope of its authority raises questions about the quality of the utility's internal controls," S&P analyst David Bodek said, according to the Florida Times-Union.
"In our opinion, the utility's legal claims seeking to repudiate the board's actions after a decade call into question the utility's willingness to meet its contractual financial obligations."
Estimated completion dates of the new nuclear units remain Nov. 2021 for Unit 3, and Nov. 2022 for Unit 4.
Overton cash lead in Duval Tax Collector bid
Republican Jim Overton maintains his lead in the money race with Democrat Mia Jones for Duval County Tax Collector — even though she was the choice of almost 47 percent of voters in the August blanket primary.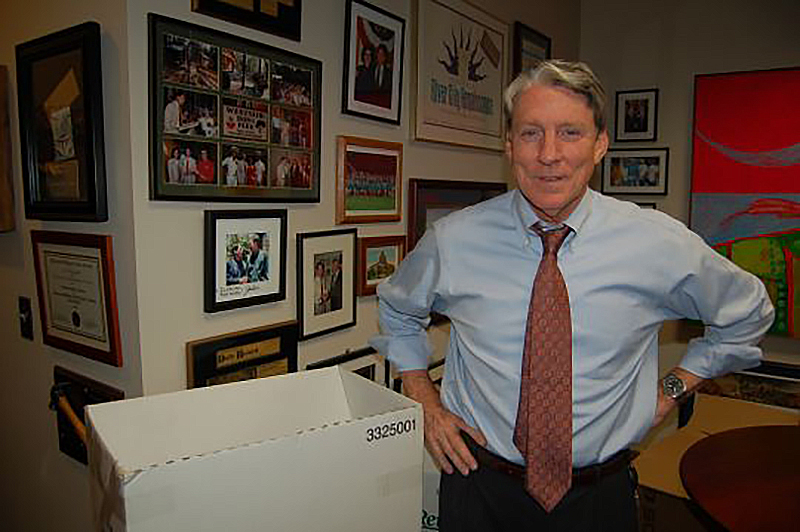 The latest filings to the Duval County Supervisor of Elections run through Sept. 14. Overton (a former City Councilman and Property Appraiser) now has over $27,000 on hand after raising $5,250 in the two weeks leading up to the 14th. Jones, meanwhile, actually outraised Overton during the two-week filing period, bringing in $6,371 and giving her over $16,000 on hand.
Notably, some typically GOP money is finding her. Racetracks in Bayard, Orange Park and Jacksonville — associated with the bestbet gambling concern — all gave the maximum $1,000 to the former state representative (termed out in 2016) and Jacksonville city councilwoman.
Democrats enjoy a registration advantage in Duval County. Of the just over 600,000 registered voters, 244,542 are Democrats, compared to 219,850 Republicans.
JU gets permit for new health sciences center
Jacksonville University has received permitting for a new $20 million health sciences building.
Steller Group Inc. will now begin construction of the three-story building at 5491 Dolphin Point Blvd. on the north end of the campus.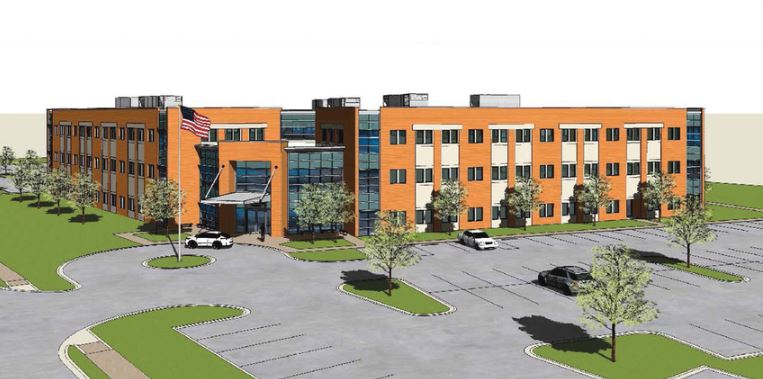 The new facility will be home to the Keigwin School of Nursing, the School of Applied Health Sciences and the School of Orthodontics, reports the Jacksonville Daily Record. Programs will include speech pathology, mental health counseling, occupational therapy and kinesiology.
"Jacksonville University's academic breadth and brand in the health care space inspired the creation of this 103,000 square-foot building," said Interim Provost and Senior Vice President of Academic Affairs Christine Sapienza in an email to the Record.
Jags seeking deeper bench
The Jacksonville Jaguars missed Leonard Fournette badly Sunday. The second-year star running back missed his second straight game and the Jags could not reach the end zone in a hugely disappointing 9-6 loss to the Tennessee Titans.
Quarterback Blake Bortles rarely plays well against the Titans — and Sunday was no different. He needed a key running threat to provide cover on the ground, but that did not come from T.J. Yeldon, Corey Grant or anyone else.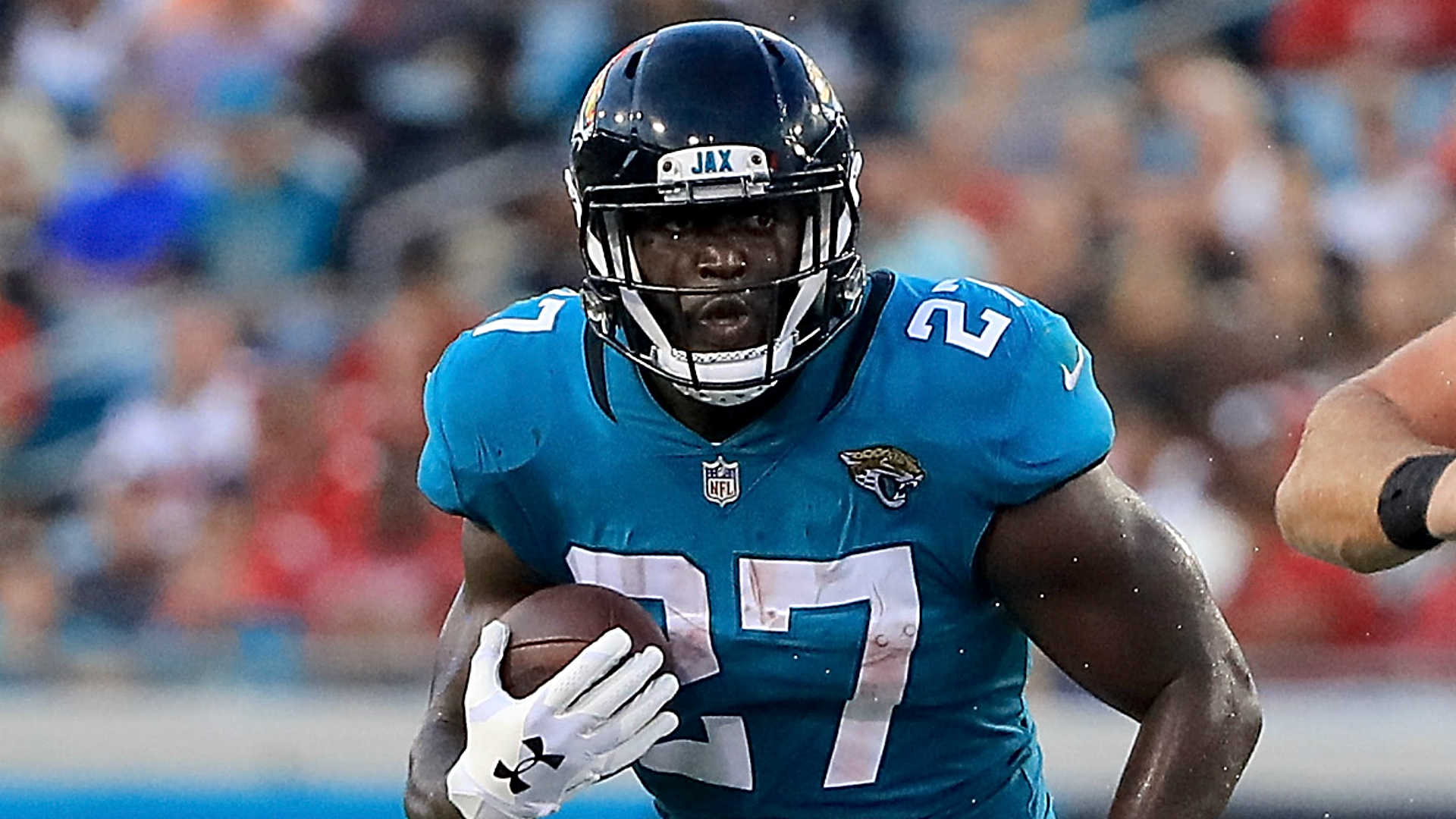 Running the ball continues to be a big problem when Fournette cannot play, which has been a problem during the first 19 games of his young career. He may return this week against the Jets, but team management is looking for depth at the position as well as at quarterback.
Earlier this week, the Jaguars reportedly brought in former Chicago Bears running back Jeremy Langford and former Denver Broncos' quarterback Paxton Lynch for a look.
Cody Kessler and Tanner Lee are Bortles' current backups.
Coach Doug Marrone believes there is enough talent already on hand to win regularly; they just need to keep working hard in practice and carry that effort and execution to the field on game days.
"You've got to put in the work, got to put in the preparation, but you can't make the mistake of not understanding that it's a performance-based business," he said Wednesday. "You have to do it Sunday. Even if you go during the week and do a great job, when that Sunday comes you have to be able to put that on the field and be able to perform."
The rare three-game homestand ends Sunday when the New York Jets visit TIAA Bank Field at 1 p.m.