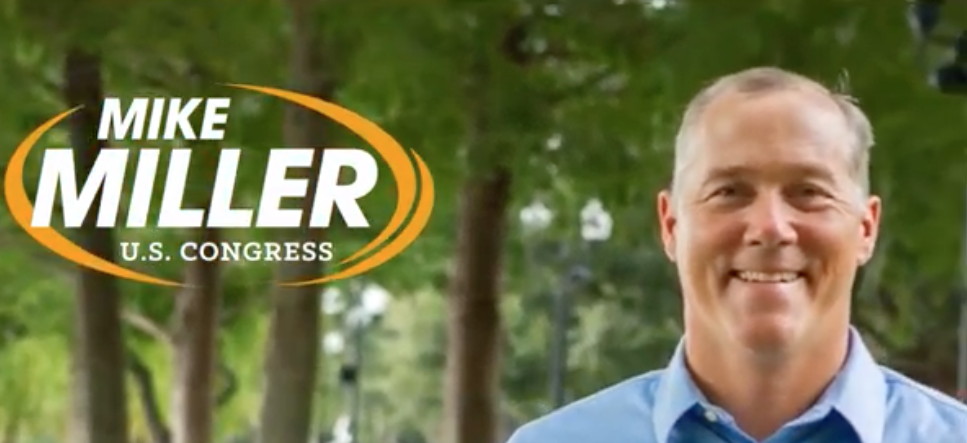 Republican congressional nominee state Rep. Mike Miller has launched his first television ad of the general election cycle, contrasting himself and Democratic U.S. Rep. Stephanie Murphy on taxes and balanced budgets, in Florida's 7th Congressional District contest.
Miller's ad, "The Difference," launches today in the Orlando television market.
"We're different," Miller begins. "I voted to balance Florida's budget. She voted against the balanced budget in Washington. I voted to cut your taxes. She voted against tax relief for middle-class families."
Miller's commercial also seeks to tie Murphy, who has sought to position herself as a moderate, to the liberal wing of Democrats in Congress, particularly to House Minority Leader Nancy Pelosi, who helped get Murphy elected in 2016.
"Nearly nine out of 10 times, Stephanie Murphy votes with liberal Nancy Pelosi. She votes for San Francisco. I'll vote for Central Florida, and that's the difference," Miller declares in the commercial.
Miller and Murphy are battling for very purple CD 7, which covers Seminole County and much of north and central Orange County.
Her campaign responded to the new ad by calling it a "swing and a miss."
"Mike Miller cannot support a tax plan that adds over one trillion to the national debt and seriously claim to be fiscally responsible. Further, Mike Miller's balanced budget amendment could put seniors' hard-earned benefits at risk by forcing massive cuts to Social Security and Medicare," declared Murphy's campaign spokeswoman Christie Stephenson. "Stephanie wants to balance the budget, but not on the backs of our nation's seniors, which is why she introduced her own balanced budget amendment that protects Social Security and Medicare."