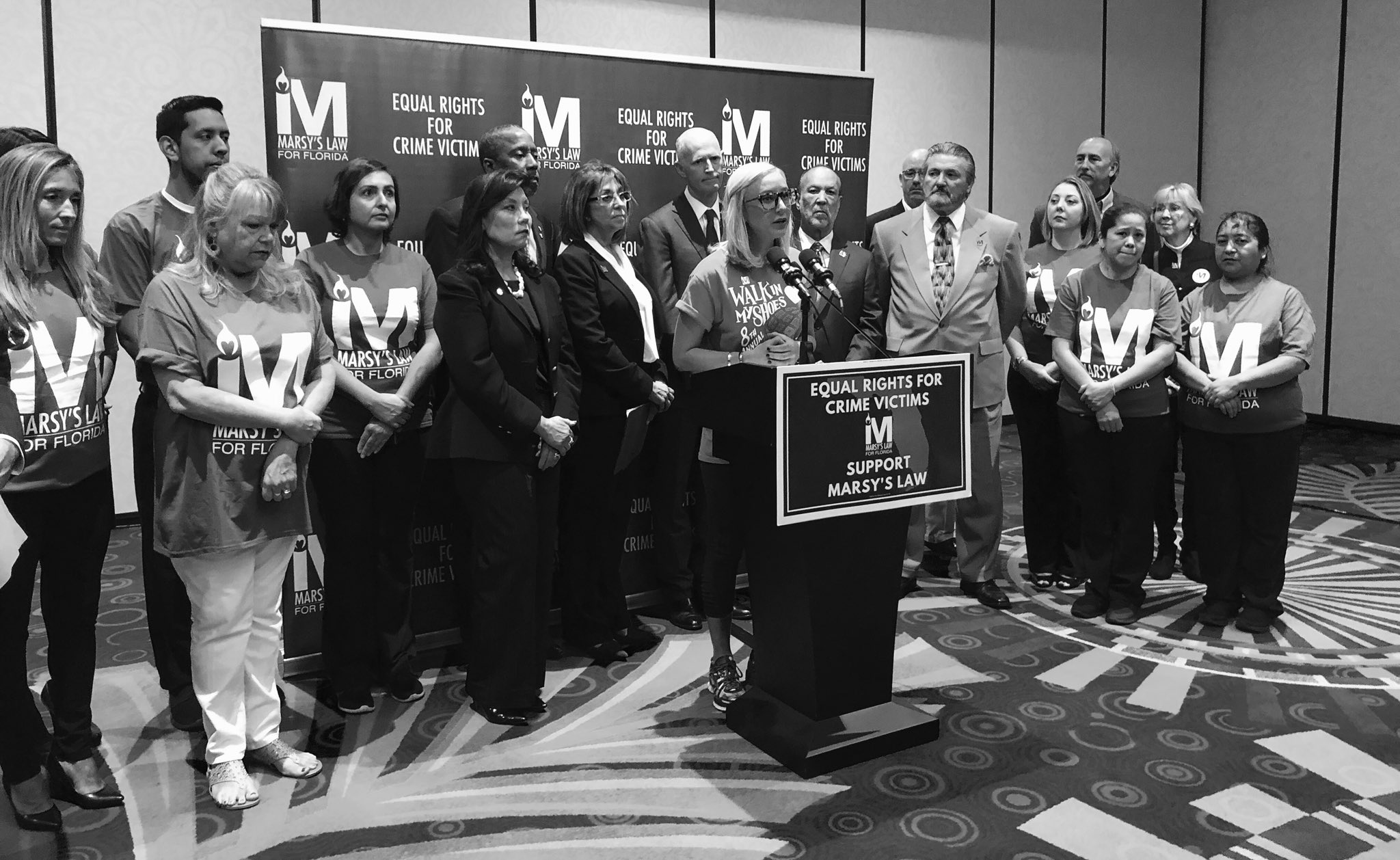 A significant percentage of voters remain undecided on a ballot measure that could affect victim's rights and judicial terms.
A Florida Chamber of Commerce poll obtained by Florida Politics shows 45 percent of voters plan to vote "Yes" on Amendment 6, and just 18 percent plan to vote "No," while 36 percent of voters have yet to make up their mind.
While the survey shows substantially more voters in favor to the amendment than opposed, constitutional amendments in Florida require 60 percent of voters to support the measures in order to pass, so having more than a third of voters unsure how to vote puts the ballot question in a precarious situation.
The amendment, supported by Equal Rights for Crime Victims, often gets referred to as Marsy's Law for Florida. That refers to a 2008 California voter proposition that established a crime victim's bill of rights there.
The amendment enjoys bipartisan support, from Republican Gov. Rick Scott to Democratic lawmakers such as state Sen. Lauren Book.
But the amendment also has been criticized as one of several "bundled" amendments placed on the statewide ballot this year. That is, they combine mostly unrelated policy initiatives.
Amendment 6 would also change the age for mandatory retirement for judges and adjust how judicial terms get filled at the end of retirement, and it would require judges and hearing officers to independently interpret rules and statutes rather than referring those decisions to government agencies for interpretation.
So it covers a number of only tangentially related subject matters connected as part of Florida's justice system. That 'logrolling' of measures drew criticism from groups like the League of Women Voters of Florida.
Meanwhile, a tilt in the scales of justice more toward the rights of victims than those accused of crimes drew opposition from the ACLU and the Florida Public Defender Association.
The Florida Chamber Poll was conducted Sept. 19-24 and includes responses from 622 voters, of whom 41.5 percent were registered Democrats and 40.5 percent were registered Republican, with 18 percent not belonging to one of the major parties. The poll has a margin of error of 4.4 percentage points.