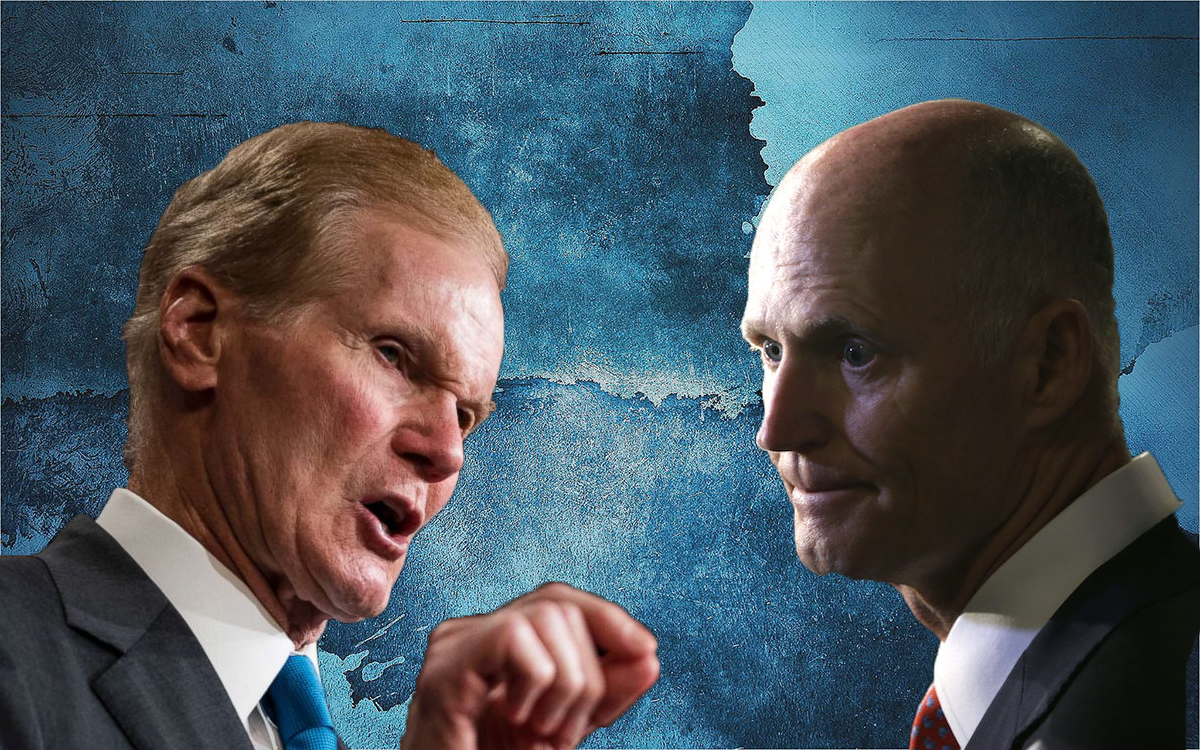 The turnaround may be real for incumbent Democratic U.S. Sen. Bill Nelson, as he is leading Republican challenger Rick Scott in yet another poll.
The newest Public Policy Polling survey puts Nelson up 4 points against Scott, the outgoing Florida Governor.
Nelson grabbed 48 percent while Scott earned 44 percent. A total of 9 percent say they remain undecided.
The survey sampled 779 registered voters Sept. 28-30.
Nelson also earned better favorable numbers than Scott, though both were underwater.
The incumbent pulled in 41 percent approval while 44 percent of voters disapproved of his performance. Just 39 percent approved of Gov. Scott's performance, while 51 percent disapproved.
Majorities of voters also said they "trust Democrats and Bill Nelson more" on the issues of Medicare and health care generally.
According to polls aggregated by RealClearPolitics, Scott led or was tied in the vast majority of polls conducted from May until early September. Recently, however, Nelson has turned it around with leads in several consecutive surveys.
FiveThirtyEight still pegs it as a close race, though sees it "leaning" toward the Democrats.
Meanwhile, Scott is attempting to regain ground with a new ad appealing to Hispanics and Democrats released earlier Monday morning.