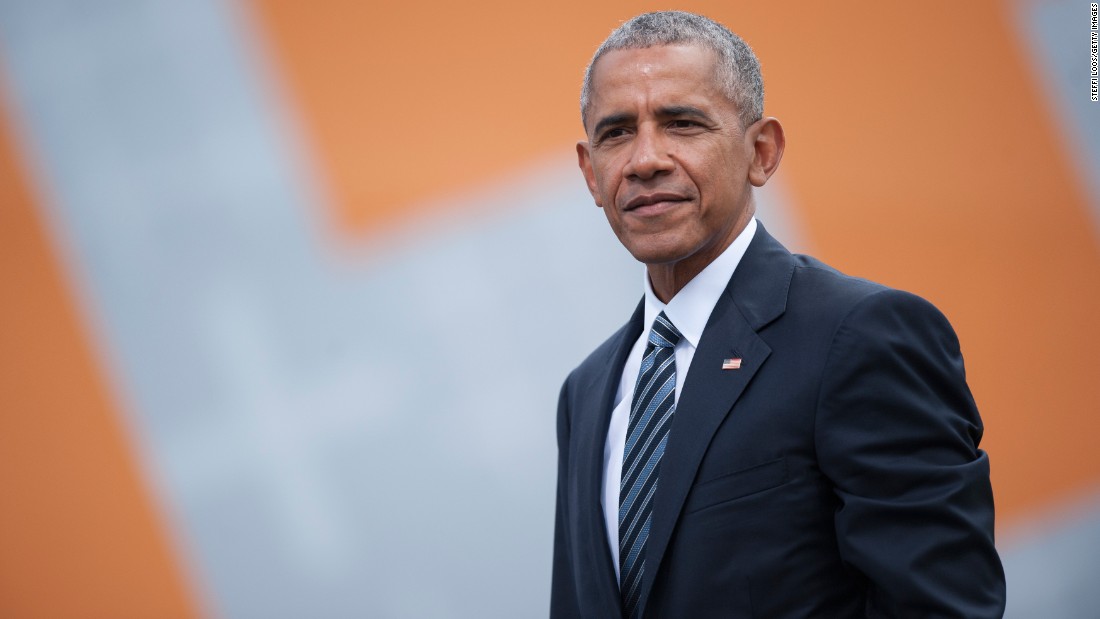 Is there a bigger 'get'? President Barack Obama announced Monday he's supporting Andrew Gillum to become Florida's first African-American Governor.
"Andrew is a proven fighter with the courage and determination to stand up for Florida families," Obama said in a statement supporting the Tallahassee Mayor. "As Governor, Andrew will expand access to affordable health care, protect Floridians with pre-existing conditions, invest in education, protect the environment and build an economy that works for all."
Obama, whose legacy is in part marked by the passage of the Affordable Care Act, commended Gillum's stances on health care, saying, "Andrew believes that healthcare is a right, not a privilege, and he will make expanding Medicaid a priority on day one as governor."
Responded Gillum: "As Governor, we'll build on his legacy by making healthcare a right, not a privilege, investing in our children's education, and protecting the environment for our future generation of Floridians."
He also commended Gillum's tenure as mayor of the state's capital city.
The former President's support was announced on Monday in his second wave of midterm election endorsements. Joining Gillum were running mate Chris King and U.S. Senator Bill Nelson, who also received on Monday the endorsement of Puerto Rico Gov. Ricardo Rosselló. Rosselló also is expected to endorse Gillum later on Monday.
Other down-ballot candidates also received nods from Obama. According to the former president's press office, he's weighed in on 260 midterm races this cycle.
"The Democratic Party has always made the biggest difference in the lives of the American people when we lead with conviction, principle, and bold, new ideas," Obama said in a statement announcing the endorsements. "Our incredible array of candidates up and down the ticket, all across the country, make up a movement of citizens who are younger, more diverse, more female than ever before."
He added that he was "eager to continue making the case for why they deserve our votes this November."
Also included in the endorsement wave: Congresswoman Stephanie Murphy and Democratic congressional hopefuls Nancy Soderberg, Stephanie Murphy, Chris Hunter,  Lauren Baer and Debbie Mucarsel–Powell.
Soderberg, who faces Republican Michael Waltz in the race for Florida's 6th Congressional District, said she was "excited" to have Obama backing her Congressional campaign.
"I am deeply honored to have earned the support of President Obama who has been an extraordinary testament to what we can achieve when we work together to live out our American values," she said. "President Obama continues to inspire millions in this country and around the world with his vision of and work to build a more inclusive society that enables all of us to reach our full potential."
In races for state Senate seats, Obama announced endorsements for Sen. Annette Taddeo, along with Senate candidates Kayser Enneking, Janet Cruz, Bob Doyel, Lindsay Cross and David Perez.
In the House, incumbents Margaret Good, Nick Duran and Javier Fernandez received 44's backing. So too did candidates Anna Eskamani, Fentrice Driskell and Emma Collum.
To Florida House Victory, a the state legislative arm of the Florida Democratic Party, those endorsements signal that the down-ballot races are getting national attention.
"President Barack Obama's endorsement of Florida House Victory candidates goes to show that the success of Democrats in the state House is a crucial part of moving Florida forward," said Marisol Samayoa, spokesperson for Florida House Victory. "As a former state legislator himself, President Obama recognizes the role that legislatures can play as the first line of defense against Republican attacks on health care, public education, and the environment."