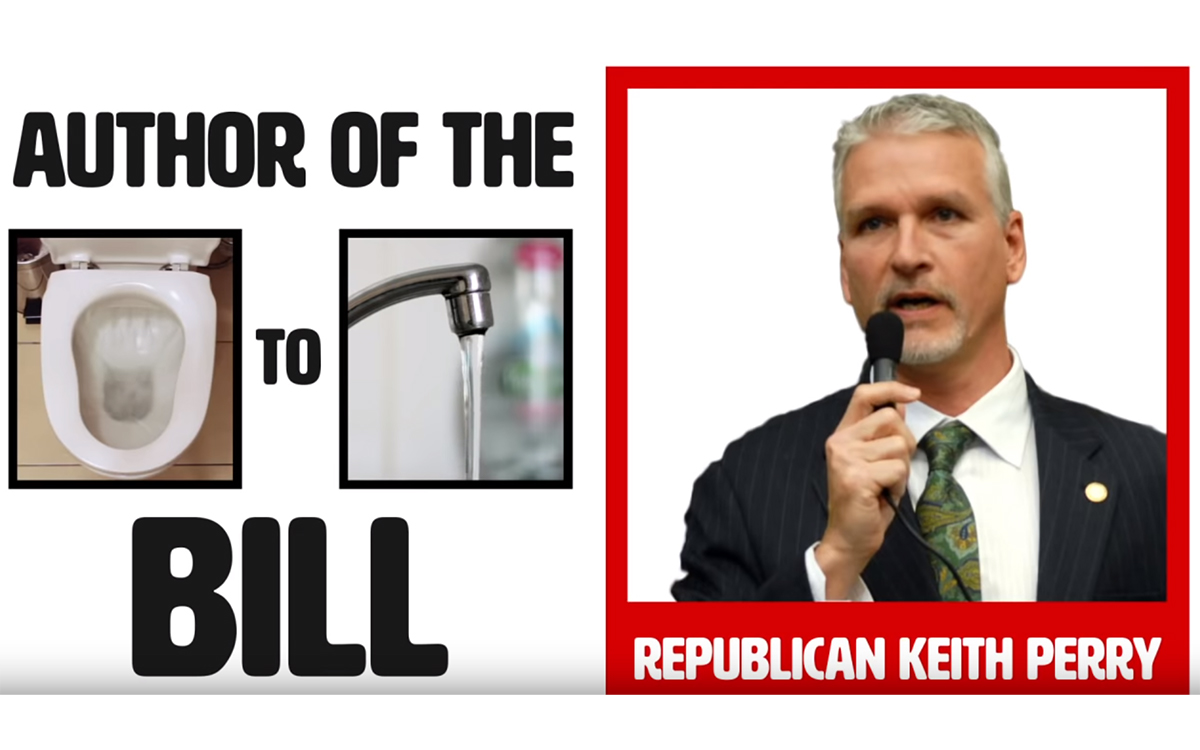 The Florida Conservation Voters Action Fund said Wednesday that it's putting $250,000 behind a digital ad campaign supporting the Democrats challenging Gainesville Sen. Keith Perry and St. Petersburg Sen. Jeff Brandes in the fall.
The ad supporting Gainesville Democrat Kayser Enneking's campaign in Senate District 8 hits Perry for his "disastrous 'toilet to tap' bill." That measure, which was panned by environmental groups and vetoed by Gov. Rick Scott, would have allowed chemically treated, recycled water to be pumped into the state's underground aquifer.
"You have a choice for Florida Senate District 8," the 15-second ad says. "Keith Perry, author of the toilet to tap bill that even Rick Scott thought was too disgusting to become law, or Dr. Kayser Enneking, a physician who knows the value of clean water and our natural resources. On Nov. 6, who will you pick."
The ad backing St. Pete Democrat Lindsay Cross hammers Brandes for his "votes to cut important funding to our water management agencies." That statement refers to a 2011 bill Brandes voted for that capped the funds Water Management Districts can collect to perform their duties.
"Voting on Nov. 6? Republican incumbent Jeff Brandes voted to cut red tide funding. We could use some of that right now," the SD 24 ad says. "Environmental scientist Lindsay Cross will fight for funding to combat red tide disasters. Vote Lindsay Cross for Florida Senate District 24."
In a press release announcing the ads FCV Action Fund's deputy director, Jonathan Webber, said Floridians could pin the blame for "our almost never-ending environmental problems" on Perry and Brandes.
"Year after year, bill after bill, Perry and Brandes have supported some of the most irresponsible ideas to ever pass through the Legislature," Webber said. "Their abysmal record speaks for itself, and it's clear: Perry and Brandes lack the basic common sense to be trusted with our water."
The group also crafted a list of environmental bills it opposed that earned a yes vote from Perry or Brandes stretching back to when both Republicans were members of the Florida House.
SD 8 and SD 24 are top targets for the Florida Democratic Party in November.
Democrats hold an 8-point registration advantage in SD 8, which includes Alachua and Putnam counties as well as northern Marion, though Perry and Donald Trump both won the district two years ago. In 2018, Enneking has been competitive on the fundraising front but trails in the most recent public poll of the contest.
SD 24 covers most of southern Pinellas County except for the tip of the peninsula, which is included in neighboring SD 19. It voted twice for Barack Obama  before going plus-7 for Trump in 2016. A recent poll of the race showed Brandes with a 39-19 percent lead over Cross with 42 percent of those polled unsure of who they'll vote for come Election Day.
The ads are below.