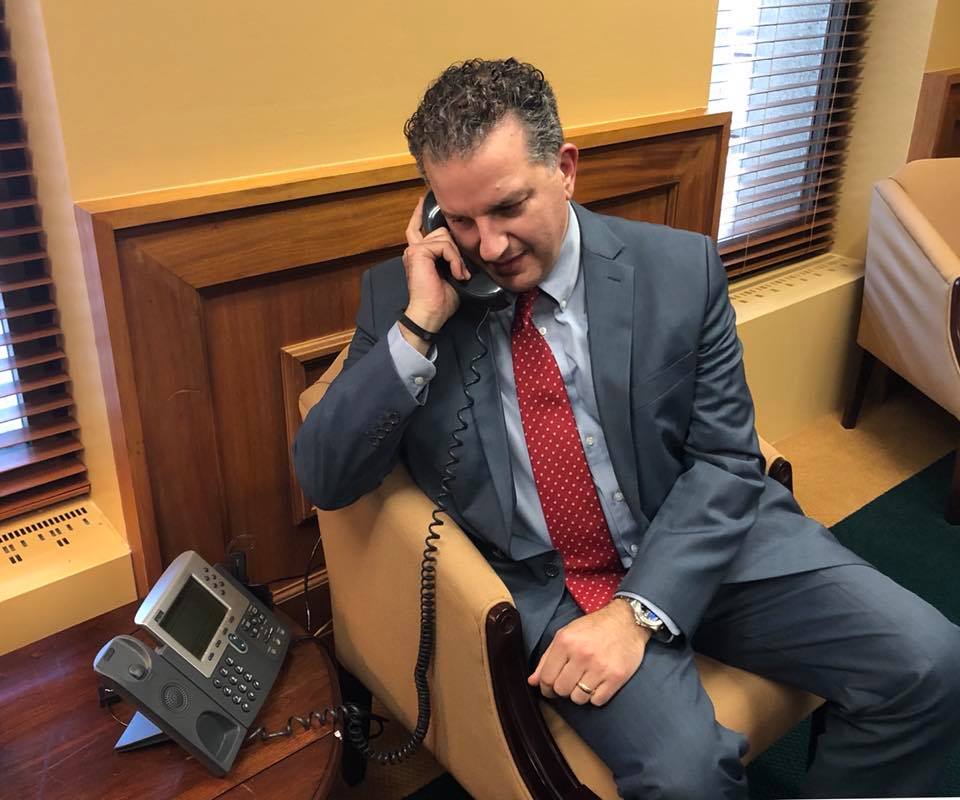 CFO Jimmy Patronis continued to press his cash lead over Democratic challenger Jeremy Ring as September receipts came to a close.
Patronis, a Panama City Republican appointed by the Governor and running for his first full term, dominated fundraising over the Margate Democrat on both the campaign account and political committee (Treasure Florida) planes.
Patronis brought $108,915 into his campaign account between Sept. 22 and 28. It's now raised $2,049,963 and has $1,234,319 on hand.
Among the late-September donors: regional offices of the Florida Chamber; the Fiorentino Group; Ron Sachs of Sachs Media Group; and various insurance industry interests.
Treasure Florida was even stronger, with $347,750 brought in during the same one-week period. Its now raised $3,834,505 and has $1,917,617 on hand.
All told, Patronis has $3,151,936 to work with down the homestretch of the campaign.
And to put that haul into perspective, Patronis had only one month better than that week, a signal of unstinting investor interest in his campaign.
Florida Blue took home top honors with $75,000 chipped in. The Chamber affiliated Florida Jobs PAC ponied up $50,000. Floridians United for Our Children's Future (affiliated with Associated Industries of Florida) gave $25,000.
Whereas Patronis has well over $3 million to deploy (even after moving $500,000 out of the committee account to the Florida Republican Senatorial Committee last week), Ring is running out of ammo on the other side.
The Democrat is spending big and fundraising has stalled.
His campaign account saw just $14,549 raised between Sept. 22 and 28, with the Florida Police Benevolent Association and a couple of trade unions ponying up.
However, the account spent $106,970 during the same period. And now, only $24,381 remains.
Meanwhile, Ring's Florida Action Fund was fairly inert during the one week reporting period, bringing in just $1,000, leaving it with $131,927 on hand.
The tale of the tape: Patronis has $3,151,936 on hand, and Ring has $156,308.