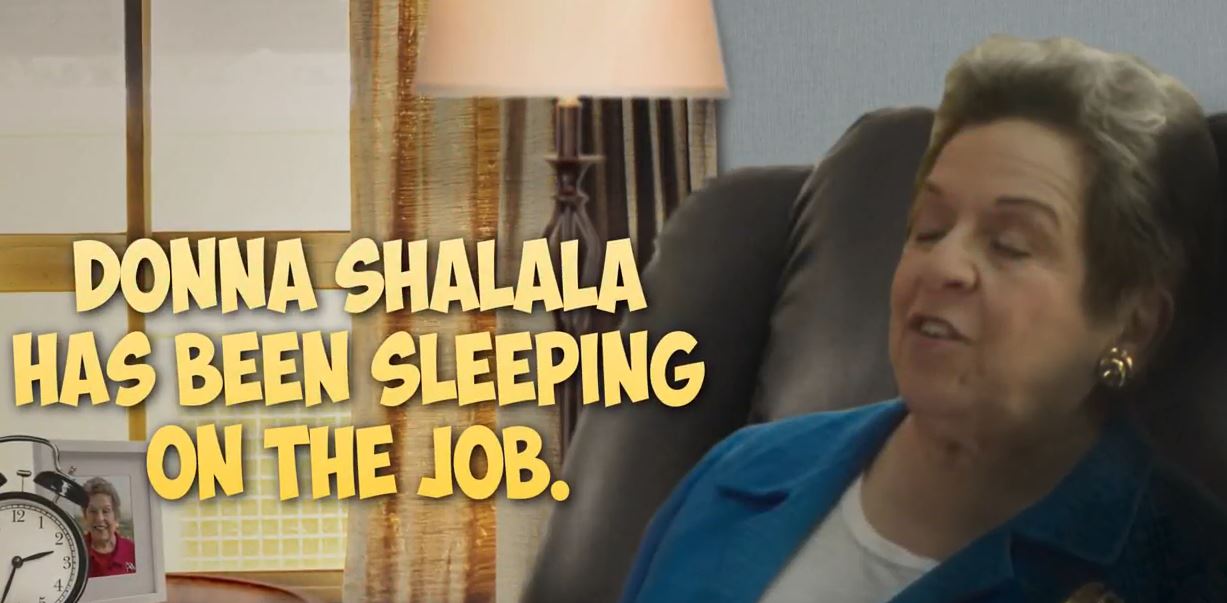 A new web video from the National Republican Congressional Committee accuses Democratic candidate Donna Shalala of sleepwalking through her campaign in Florida's 27th Congressional District.
The NRCC, which aims to help elect Republicans to the House of Representatives, is backing Shalala's opponent in the race, former broadcaster Maria Elvira Salazar. The group has named Salazar to its "Young Guns" campaign.
The video from the NRCC, titled "Tired Out," argues Shalala is falling behind in the contest.
"Donna Shalala has been sleeping on the job," reads the text on the screen. "Even Democrats think so."
The ad then flashes a Miami Herald headline spotlighting former President Barack Obama's endorsement of Democratic gubernatorial candidate Andrew Gillum in his newest list of endorsements. That list notably excluded Shalala.
The video then closes with one more shot at Shalala: "Donna Shalala: Fired up. Ready to go? More like tired out. Ready to snooze."
The Shalala campaign criticized the ad, linking the NRCC's tactics to those of President Donald Trump.
"Yet another Trump-like tactic from an arm of the Trump Party," said Mike Hernandez, spokesperson for the Shalala campaign.
"Donna Shalala is one of the most qualified congressional candidates in U.S. history. Her experience makes her the most qualified candidate in this election. Secretary Shalala looks forward to debating the issues with her opponents."
It's true that Democratic operatives have gone on the record expressing concerns about the CD 27 race. Originally considered a prime pickup opportunity for the Democrats, CD 27 seems to be highly competitive, with polls showing the pair in a tight contest.
Democrats remain hopeful they can win the open seat, vacated by the retiring Ileana Ros-Lehtinen, but it's no sure thing.
However, the ad's claims that the lack of an endorsement from Obama bears bad news for the Shalala campaign isn't quite so clear.
Perhaps he doesn't fully support her campaign. Or perhaps he feels his endorsement would do more harm than good in a district that has been represented by a Republican for decades. While Obama has earned high approval ratings in his post-presidency, his numbers always showed a sharp split between parties.
Still, the NRCC is feeling confident in their candidate of choice.
"Donna Shalala is asleep at the wheel of her own campaign," said NRCC Spokeswoman Maddie Anderson.
"Meanwhile, Maria Elvira Salazar is energized, engaged, and interacting with the people of Florida's 27th District – her soon-to-be constituents."