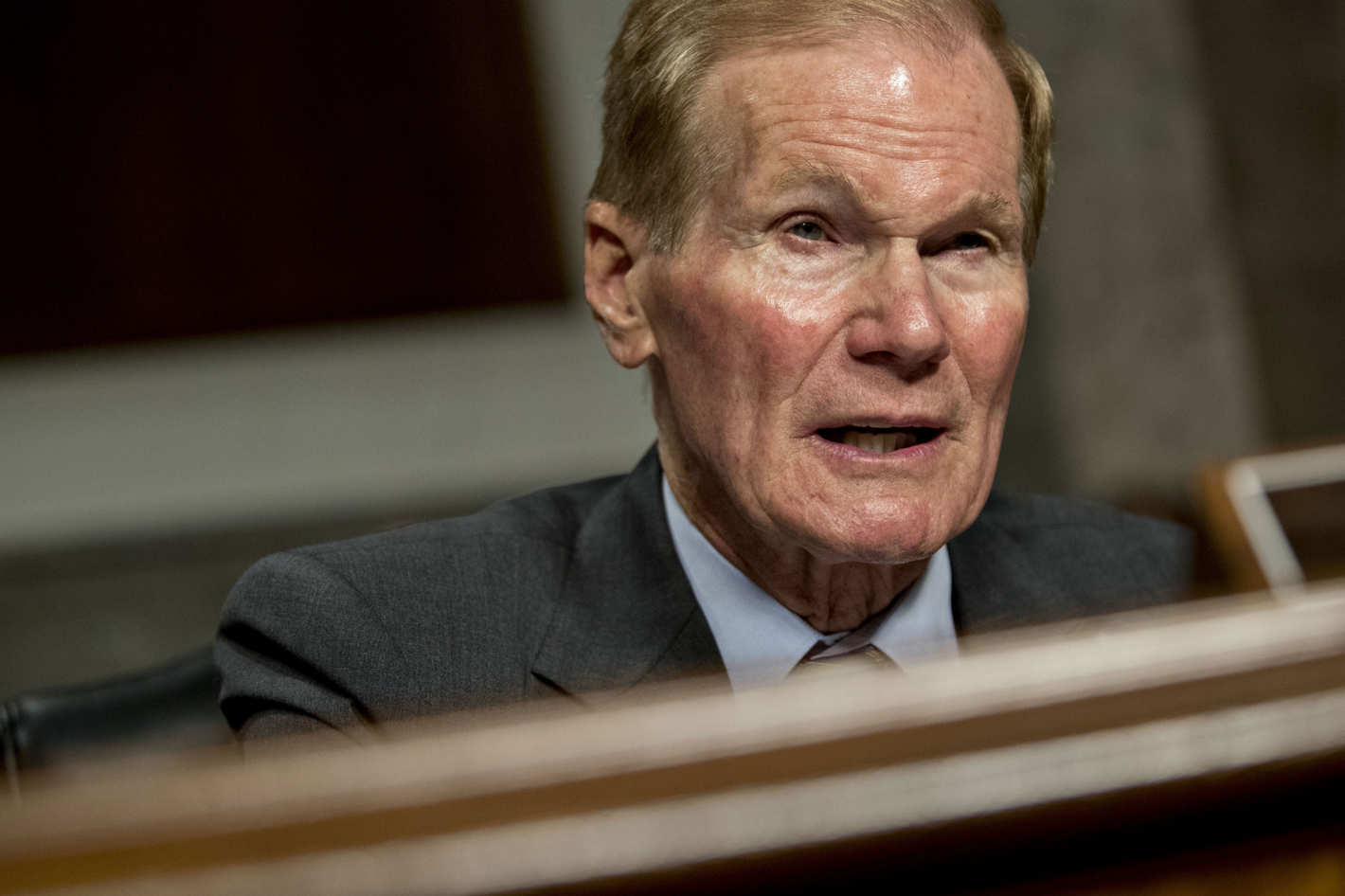 Florida's Democrat U.A. Sen. Bill Nelson made his rounds across the Panhandle and Big Bend regions as a potentially catastrophic storm approaches the areas, expressing optimism in federal relief and shying away from politics, just like his Republican challenger, Gov. Rick Scott.
Speaking with reporters on Monday in Tallahassee after being briefed by emergency officials, Nelson said he's confident in the Federal Emergency Management Agency's ability to respond to Hurricane Michael, currently expected to make landfall at Florida's Panhandle as a major hurricane Wednesday.
"FEMA is embedded here," Nelson said. "They've got supplies pre-positioned. They've got more supplies in a couple military bases in both Alabama and Georgia so that after the storm they're ready to come."
Nelson said he's spoken to leadership in the Coast Guard, which he said will bring its ships — currently out at sea — back to the shore after the storm. He said officials told him the east side of the eye will bring a stronger storm surge — approximately 8-12 ft — than the western side, 4-8 ft.
Nelson, who spoke with emergency officials in Panama City earlier on Monday, noted the projected path of the storm has shifted slightly more towards the Bay County city. He said officials there were prepping a mandatory evacuation for 8 a.m. on Tuesday — but that was before the storm shifted.
Currently, the National Weather Service predicts "life-threatening storm surge is likely along the Panhandle and Big Bend coast."
"[Panama City] may be speeding that up," Nelson said, referencing mandatory evacuation orders. "The big loss of life can occur from the storm surge. So people need to heed the evacuation orders."
Any increase in wind speed,  he added, is "exponentially more damaging."
In the backdrop of Nelson's Monday appearance is a closely contested race for his seat. But, like his opponent Scott, Nelson refrained from offering political criticisms.
When asked about whether he believes Scott has adequately prepped for Hurricane Michael, Nelson opted not to play politics, saying that he "didn't know the answer" to whether or not Scott is doing a good job.
Likewise, at a Pasco County briefing earlier on Monday, Scott backed away from political discourse. A reporter asked Scott then whether he was avoiding Democratic gubernatorial candidate Andrew Gillum, who actively participated in storm preparations on Monday in Tallahassee, where he presides as Mayor
"This isn't about politics," Scott said. "This is about keeping people safe."
Nelson said he's asked Secretary of State Ken Detzner to extend the state's voter registration deadline, currently set for Tuesday.
"A lot of people haven't been paying attention [to the election], and now they're paying attention, and the election is right around the corner," Nelson said.
When Scott was asked about extending the registration deadline earlier on Monday, he said he's "still looking at that," but added that online registration is currently available.