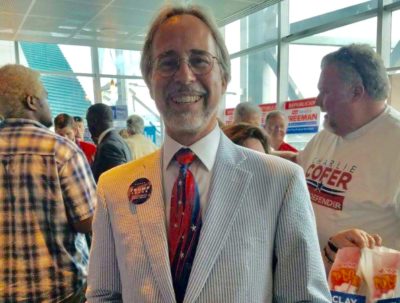 District 1 Jacksonville City Councilwoman Joyce Morgan faces a former two-term Councilman, Bill Bishop, in her re-election bid.
The binary campaign between the two is two months old, and a narrative is emerging that casts doubt on the ultimate utility of so-called "Bill-lievers."
Morgan, a Democrat representing the Arlington area, in September stretched her cash lead over the stalled operation of Republican Bishop, who is just three years removed from drawing nearly 20 percent citywide in the Mayor's race.
Bishop abandoned his citywide at-large Council seat run for a more localized race during the summer, but that move has not helped his cash position.
In September, Bishop raised just $300. This followed an August in which he raised $700.
Bishop, a former two-term Councilman, has just over $13,000 on hand, after a full year of campaigning.
Morgan, who filed for re-election this summer, didn't have a particularly impressive haul. However, she did have some credible names in her donor pool, names that suggest more resources will be there should she need them, such as Florida Blue CEO Darnell Smith and Jacksonville University President Tim Cost.
Photo credit: Claire Goforth.