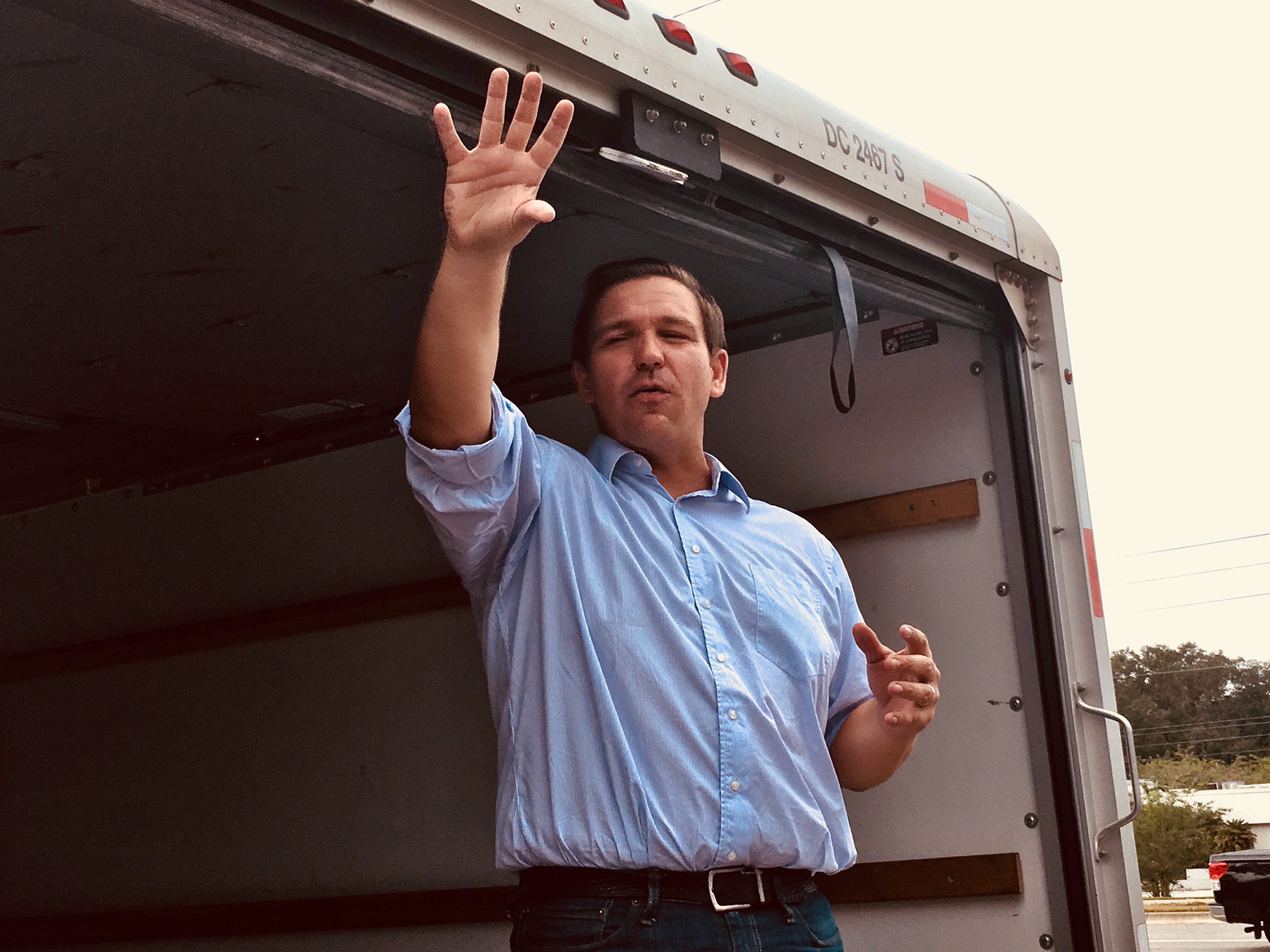 Wednesday night provided a case study on how politicians should respond when a natural disaster hits their state.
Offering a shining example, former U.S. Rep. and Democratic gubernatorial candidate Gwen Graham was pictured volunteering at a local Red Cross shelter in Gadsden County. This is the second time in 13 months Graham and her husband helped manage a shelter set up to assist as many as 700 people.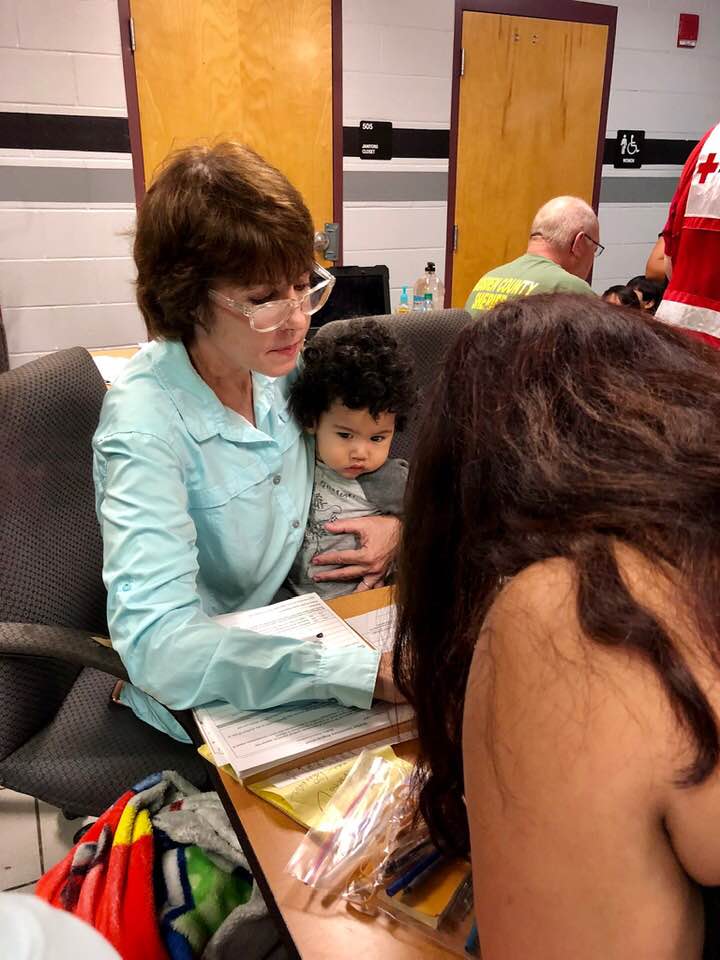 Contrast Graham's response with that of Ron DeSantis, the Republican nominee for Florida governor. Already facing criticism, including from former Governor Jeb Bush, for continuing to air negative ads against his opponent, the former congressman took to to Fox News to attack Andrew Gillum yet again.
DeSantis had earlier in the day told Florida Politics reporter A.G. Gancarski that while Hurricane Michael was bearing down on Florida it was not an appropriate time to talk about the campaign. Yet here was DeSantis hours later, making a partisan play against Gillum.
It's inexplicable what Team DeSantis was thinking when it decided it was a good idea for its candidate to appear on Fox News. Unless DeSantis was prepared to wear a T-shirt emblazoned with the number where viewers could text a donation to hurricane victims, he had no business appearing on network TV last night.
This is yet another unforced error from DeSantis — one that makes him appear insensitive, if not crass.
Contrary to what many others were arguing, I did not believe DeSantis' negative ads needed to come down in markets not affected by the hurricane. My thinking was influenced by what a bad decision it was for John McCain to suspend his presidential campaign during the 2008 financial crisis. Rather than looking like a statesman, McCain came off as confused and ineffectual.
That's why DeSantis was smart not to suspend his campaign. And he was doing the right thing by organizing low-key rallies where folks could donate supplies to the victims in north Florida.
But then he undoes all that by playing political pundit — the job for which he appears best suited — on Fox News.
There is no doubt that Ron DeSantis excels at being, as the Florida Democratic Party labeled him last night, a "partisan warrior." But this latest episode raises the question: Has he demonstrated he has the leadership needed to govern the state?
Look at Gwen Graham. Look at the pictures her husband posted on Facebook. She exudes the kind of empathy we hope for in not just our leaders, but ourselves. That in moments of great consequence, we are capable of offering something of ourselves to those in need.
Look at this picture of Graham comforting a child impacted by the hurricane.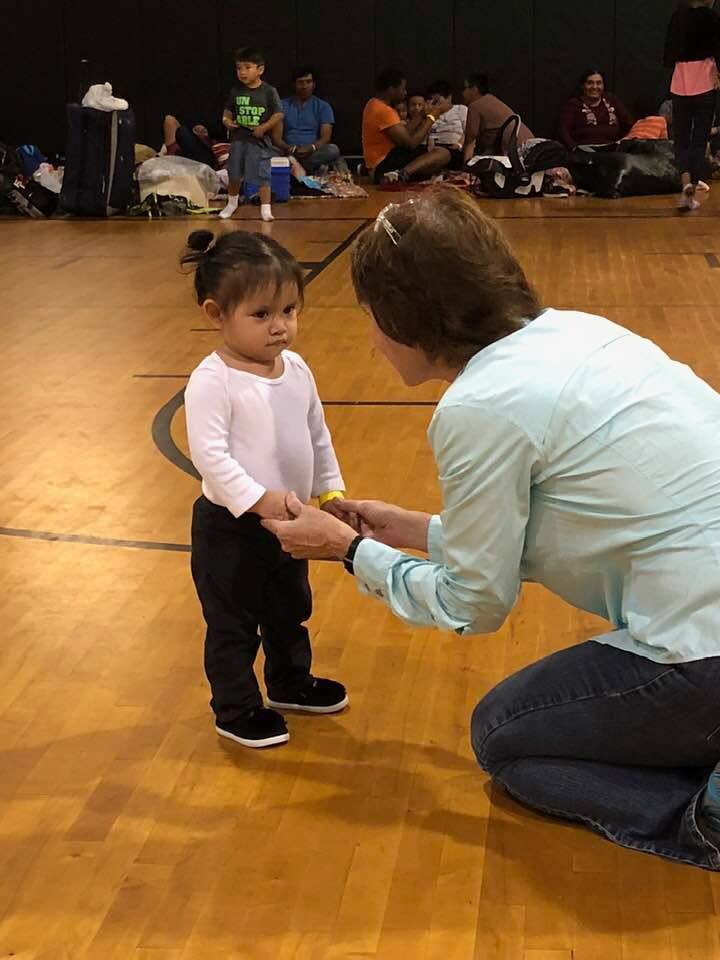 It's hard to see that and not wonder why she's not Florida's next governor. But that would take away from what Gillum accomplished on the campaign trail and so that kind of question has to be put away some place.
But what can be asked is this: Why have we never seen this kind of moment from Ron DeSantis? The only time I can think of DeSantis being photographed with a child is when he made that television ad in which he taught his children about why America needed to 'build a wall.'
Just once, it would be reassuring to see Ron DeSantis, the well-educated former naval officer, husband and father, allow his better angels to guide him on the campaign trail.
Instead, he's listening to someone — or something inside him — that thought it best, while hundreds of thousands of Floridians were without power, to go on TV and knock his political opponent one more time.