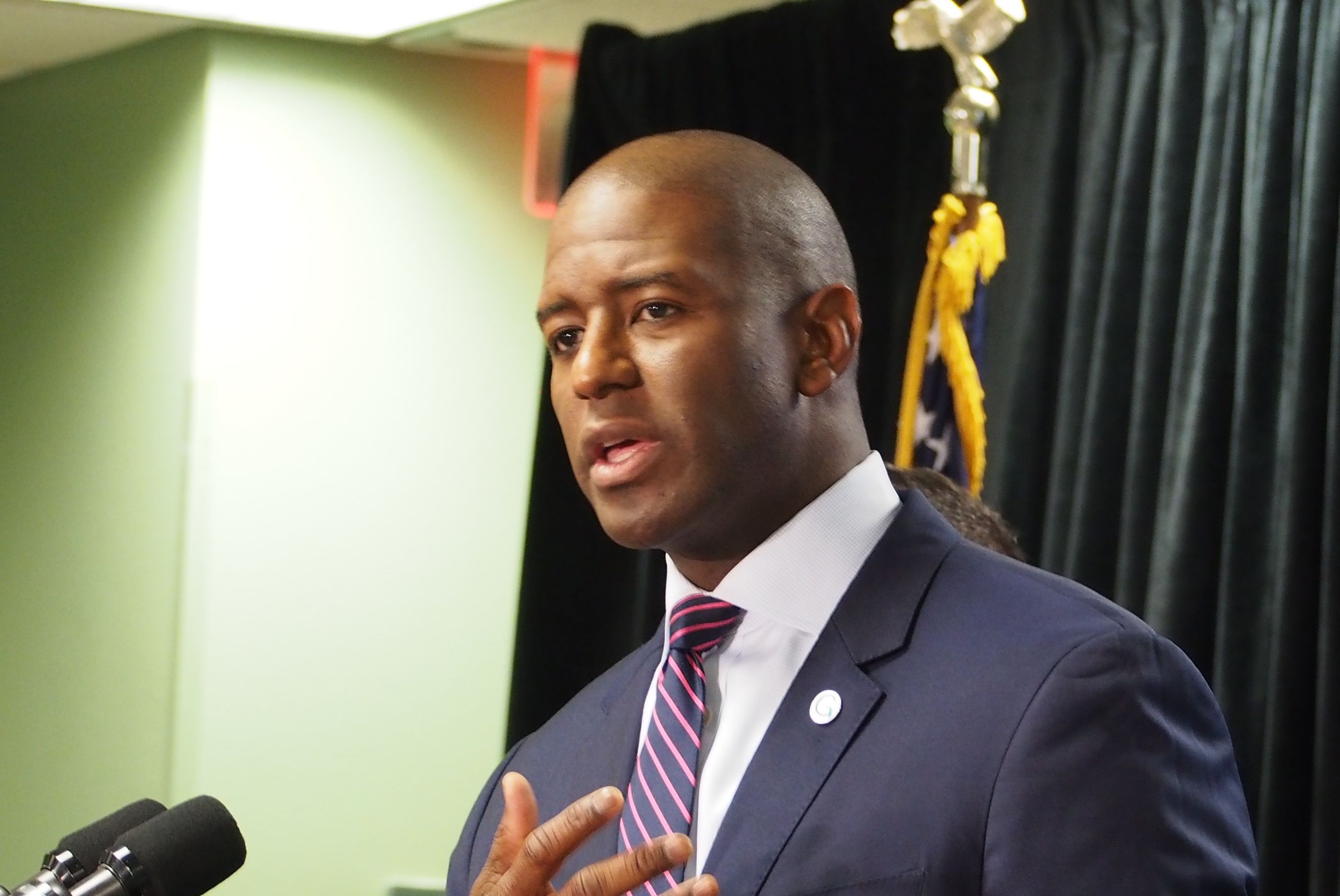 Americans for Prosperity Action, or AFP-Action, said it was rolling out a direct mail campaign opposing Democratic gubernatorial nominee Andrew Gillum earlier this month, and those ads are starting to hit mailboxes statewide.
The mail campaign is one component of AFP-Action's anti-Gillum ad blitz. The Koch-backed political committee also made a digital ad buy labeling the Tallahassee Mayor as "too extreme for Florida."
The front of the mailer features a picture of Gillum on a TV set and says, "Breaking news: Andrew Gillum says 'we will increase taxes.'"
"What will Andrew Gillum's tax increases do? Hurt Florida's economy. Hit small business. Take money from hardworking families," the flipside says. "Change the channel. Vote AGAINST Andrew Gillum on November 6th."
The mailers appear to be referencing statements by Gillum that he would raise taxes on businesses to pay for his education priorities. His plan would increase Florida's corporate income tax rate from 5.5 percent to 7.75 percent in order to pay for a proposed $1 billion increase in the education budget to pay for increases in teacher pay.
When AFP-Action announced the ad campaign its senior adviser, Chris Hudson, said that if Gillum was elected and his education and health care priorities were implemented, it would "take away your health insurance and cut access to Floridians on Medicaid by expanding a broken system" and "destroy successful programs that give students a hand up in achieving their goals."
AFP-Action contends that the state is "heading in the right direction," however Gillum has claimed that even though the Florida has a low unemployment rate, individuals are being forced to work "two to three jobs to make ends meet."
Gillum and running mate Chris King face Republican nominee Ron DeSantis and his LG pick, state Rep. Jeannette Nuñez, in the Nov. 6 general election.
Every poll since Gillum and DeSantis became their parties' nominees has shown Gillum in the lead, though most polls have put his edge within the margin of error. According to an aggregation of public polls compiled by RealClearPolitics, Gillum as a 3.7 percentage point edge with less than a month to go before Election Day.
AFP-Action's mailer is below.