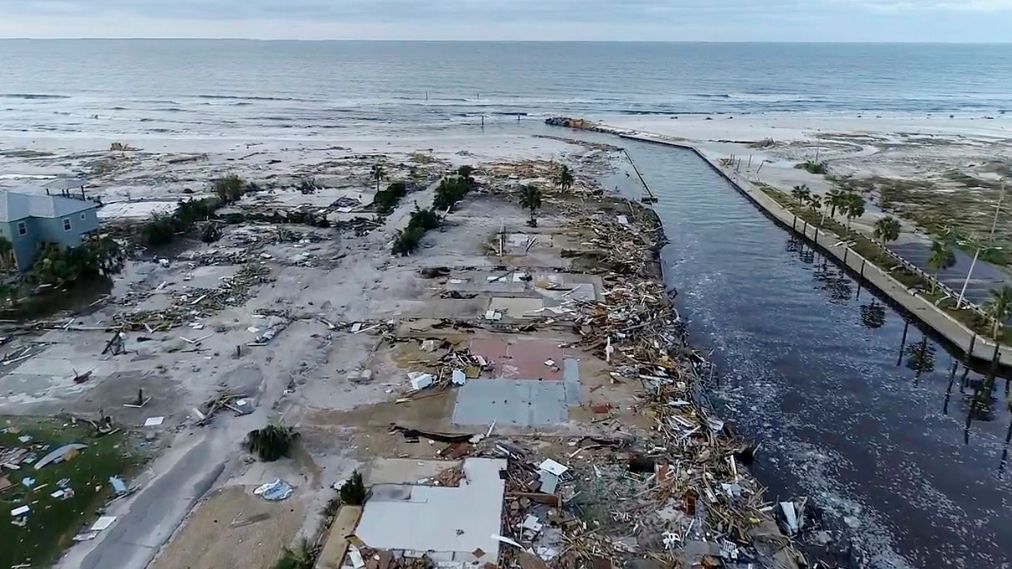 State Rep. Kathleen Peters is pausing her campaign to focus on collecting supplies for people in north Florida devastated by Hurricane Michael.
Peters is employing her team to help with gathering supplies from donors.
"For the next several days, my team and I will focus on collecting much-needed supplies for those impacted by Hurricane Michael," she said. "While Pinellas County was spared from devastation, our neighbors to the north were not; now we must come together to help our fellow Floridians."
Peters is currently the House District 69 Representative covering parts of west-central Pinellas County and is running for Pinellas County Commission against Democrat Amy Kedron.
Peters is specifically targeting bottled water, Gatorade and diapers. Emergency management officials told her those items were most in need.
Donors can drop donations off at Peters' St. Pete office located at 6798 Crosswinds Drive, Suite C-102 from October 11-13. Drop off hours are from 9-5.
Peters is hosting a cookout during those hours Saturday to thank residents for their donations.
Peters isn't the only local lawmaker to collect supplies for people displaced by Michael. Rep. Janet Cruz announced Wednesday she would be collecting items as well.
Michael made landfall on Mexico Beach in the Florida panhandle near Panama City as a strong Category 4 hurricane. Sustained wind speed around the eyewall was 155 mph, only 2 mph less than a Category 5. It was the strongest hurricane ever to hit north Florida.
More than 100,000 Florida residents are still without power, and much of Bay County in the Florida Panhandle is in ruins. People who weathered the storm described trees snapping in the wind. A viral video posted on Twitter showed storm surge completely submerging homes, with only their roofs above water.
Four people have died including an 11-year old girl. Florida CFO Jimmy Patronis worries that death toll will wind up being much higher as search and rescue efforts continue this week.
___
Image via AP.