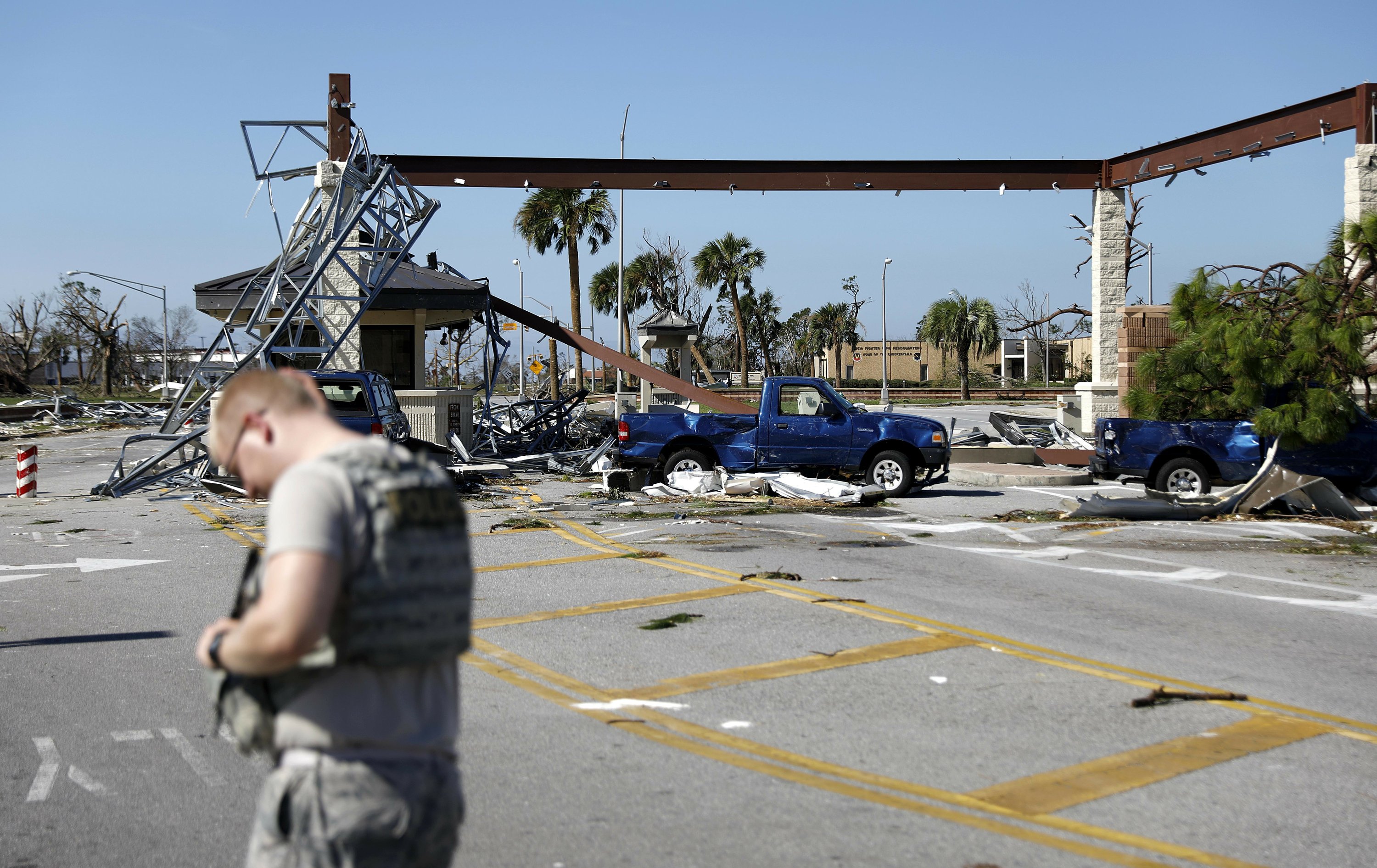 In a rare moment of bipartisanship during a fierce campaign season, U.S. Sens. Marco Rubio and Bill Nelson joined Panhandle Congressman Neal Dunn to send a letter to the Department of Defense urging them to expedite repairs at Tyndall Air Force Base.
The base was critically damaged during Hurricane Michael.
The storm made landfall Wednesday near Mexico Beach, southeast of Panama City. Tyndall is directly in between the two cities and was in the path of Michael's eye.
The Air Force described the damage sustained as "catastrophic." High winds shredded hangars that were housing fighter jets.
An F-15 on display was flipped on over onto the ground. Vehicles were tossed around the parking lot. Even brand-new roofs were ripped from buildings.

The group of two Republicans and a Democrat explained that the base is home to the F-22 Raptor, the nation's premier air-to-air fighter jet that ensures American military dominance in the skies.
The base also is home to the 601st Air Operations Center that serves as the front-line defense against threats to homeland security and conducts critical relief efforts after natural disasters like Hurricane Michael.
"The base serves a critical role in protecting and promoting U.S. national security interests and it is vital that we rapidly repair infrastructure and restore operations in the wake of the storm," the group wrote.
The trio requested "consistent, immediate and detailed communication of the funding and support needed to repair infrastructure, restore operations and provide for local service members, civilians and their families."
The storm made landfall as a strong Category 4 hurricane with sustained winds of 155 mph around the eyewall. That's just 2 mph less than a Category 5, according to the Saffir-Simpson scale. It was the most powerful hurricane to hit north Florida.
Hundreds of thousands of homes and businesses were left without power as others suffered devastating wind and flood damage.