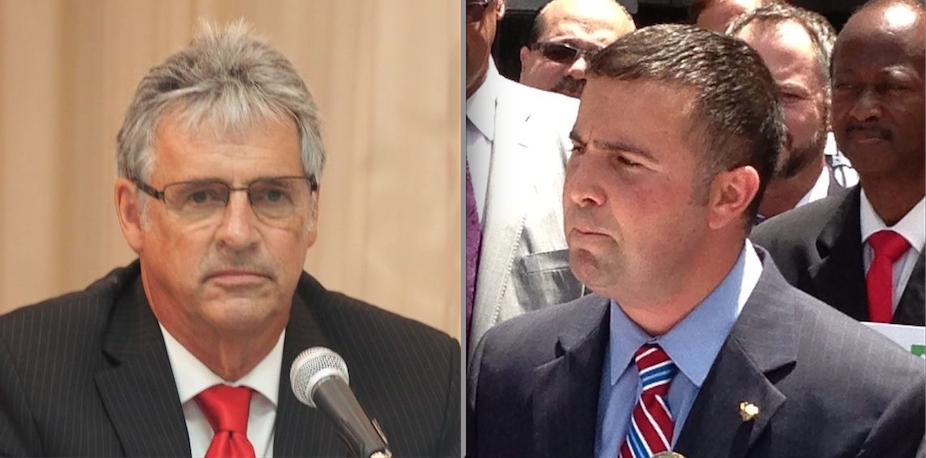 Fresh off a bruising Democratic primary victory in his re-election campaign, U.S. Rep. Darren Soto entered the homestretch of the general election campaign with just $122,000 left in his campaign coffers, less than most Florida House incumbents have for their state-district campaigns.
Soto's campaign cash balance on Oct. 1 is the result of a high-spending primary fight to stop his predecessor former U.S. Rep. Alan Grayson's challenge for the Florida's 9th Congressional District seat, and a lack-luster fundraising effort since the Aug. 8 pre-primary reports were posted with the Federal Election Commission.
His opponent, Republican St. Cloud businessman Wayne Liebnitzky, has never been very adept at campaign fundraising, yet Liebnitzky's $44,000 campaign cash-on-hand balance was within striking distance of Soto's at the end of the third quarter of 2018.
CD 9 covers Osceola County, much of south Orange County, and much of east Polk County.
Soto's campaign raised $245,000 in August in September, with almost two-thirds of that coming from political action contributions to his campaign. It also spent $374,000 during the same seven-week period. Overall, the campaign had raised about $1.4 million and spent about $1.3 million.
Liebnitzky meanwhile raised about $27,000 for his campaign during the period ending Sept. 30 and spent about $11,000. Overall, he's raised about $63,000 in his rematch of the 2016 election, and spent about $19,000.
Soto's Democratic primary campaign was aided in large part by more than $1.2 million in outside advertising from groups wanting to see him stop Grayson. So far, they've provided little for his general election. So far, the only outside spending in the race has been from Boricua Vota, a dark-money political action committee that has spent $10,000 on Spanish-language radio advertising supporting Soto in October.