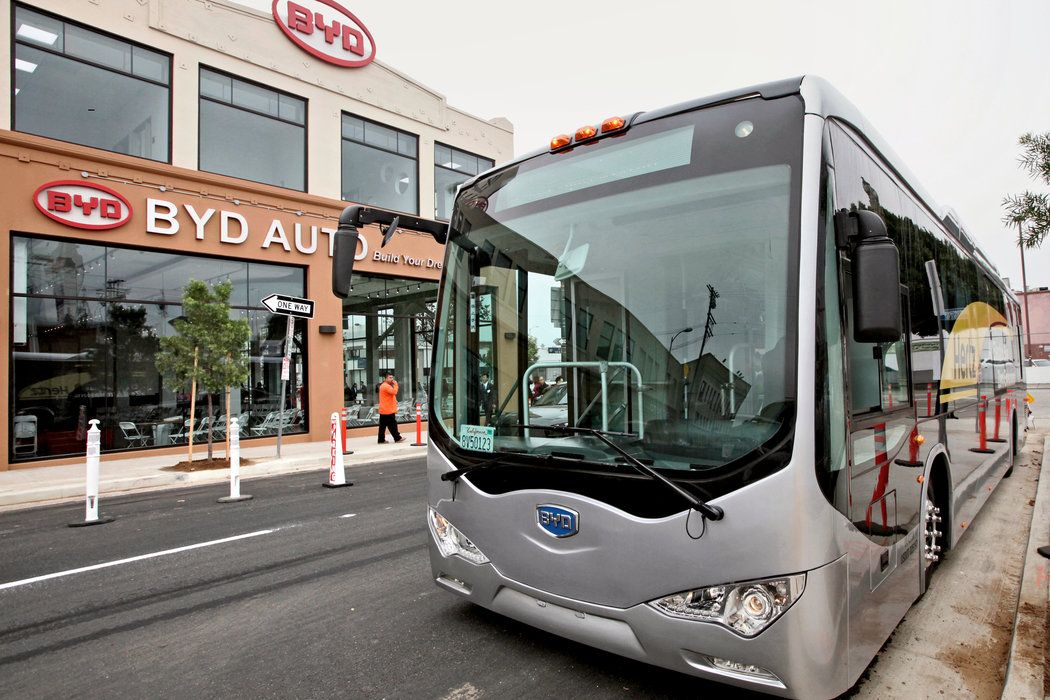 During its Oct. 9 meeting, the Broward Board of County Commissioners approved a questionable contract to purchase 15 electric buses from BYD, the controversial Chinese bus maker under fire for a poor track record and numerous performance issues.
Despite widespread reports of BYD buses' structural, mechanical, and safety issues — which the L.A. Times outlines in a May 2018 exposé regarding the Chinese auto company — Broward commissioners voted to purchase the electric vehicles by "piggybacking" off an existing contract with the state of Georgia, bypassing their own competitive procurement process.
With almost no notice (as if to avoid much scrutiny), the item to approve the purchase was placed on the Commission's "supplemental agenda" at nearly the very last minute, leaving little to no opportunity for public input.
This decision demonstrates a blatant disregard for transparent government.
On Nov. 6, Broward's electorate will vote on a transit surtax that intends to fund a range of transportation improvements. Are voters expected to entrust their money to officials showing no openness, who inconspicuously approve multimillion-dollar deals without consulting the citizens they represent?
Like all governments, Broward should prioritize accountability, openness, and the well-being and safety of its residents. This fishy deal with BYD, whose buses have been the focus of many performance and safety concerns, tosses those all aside, bringing to mind images of the smoke-filled rooms in which Chicago's 20th-century politicians brokered backdoor deals.
Broward's vote is particularly curious in light of the numerous stories, like that featured by the L.A. Times, which provide far-reaching insight into BYD's dubious strategies to court political allies, detailing the inadequate performance of its buses in cities across the country.
Time and again, BYD vehicles faced criticism for shoddy construction, cracked frames, insufficient range, and a tendency to stall on hills.
"BYD's electric buses are contending with a record of poor performance and mechanical problems," writes Paige St. John. Transit agencies and operators in Los Angeles, Albuquerque, Anaheim, and Martha's Vineyard, to name a few, have contended with "unreliable" BYD buses that stall on minor hills, require more costly maintenance than competitors' vehicles, and struggle to run in hot weather.
Buses in Los Angeles "managed fewer than 400 miles between road calls, requiring emergency service or a return to the garage 10 times worse than the rest of the fleet," St. John notes.
In fact, shortly after receiving their first shipment of buses from BYD, Los Angeles transit officials decided to take these "unsuitable" vehicles out of operation, as they required an "extensive campaign of retrofits, modifications, and upgrades to correct irregularities."
Other transit agencies across the country have wrestled with comparable issues.
Operators in both Anaheim and Denver complained of BYD's deficient door and HVAC systems.
And in Albuquerque, thanks to the delayed shipment of BYD buses that presented  performance and safety deficiencies, Mayor Tim Keller stated that his city's much-anticipated bus rapid transit (BRT) project turned out to be "a bit of a lemon."
Adding insult to injury, Broward's decision to contract with BYD comes as Congress looks to ban the purchase of Chinese buses through Federal Transit Administration (FTA) funds. The proposed ban seeks to curb Chinese companies' shady, aggressive efforts to dominate transit manufacturing with often subpar trains and buses.
While the ban would disallow any future purchase of BYD buses, it would also have the potential to derail pending procurements, as well as prohibit the purchase of replacement parts for vehicles already in operation.
So, as Congress seeks to address Chinese companies' production and sale of deficient vehicles, Broward chooses to cozy up with one of the primary offenders.
All in all, this suspicious, under-the-radar move to purchase buses from BYD makes little sense.
Recent reports, in addition to experiences of transit agencies across the country, suggest that Broward is on track to place riders in unreliable, poorly built, and unsafe vehicles. This move is particularly strange in light of the impending ban on the use of FTA funds to purchase such vehicles, which speaks to the quality (or lack thereof) of BYD product.
Decisions like Broward's lead voters to lose trust in government and elected officials.
As our representatives and stewards of tax dollars, politicians should not quietly ram through multimillion-dollar contracts of such importance. Instead, they should welcome public involvement, demonstrating a genuine commitment to transparency.
Of course, what would also be nice is they purchase buses that actually work.