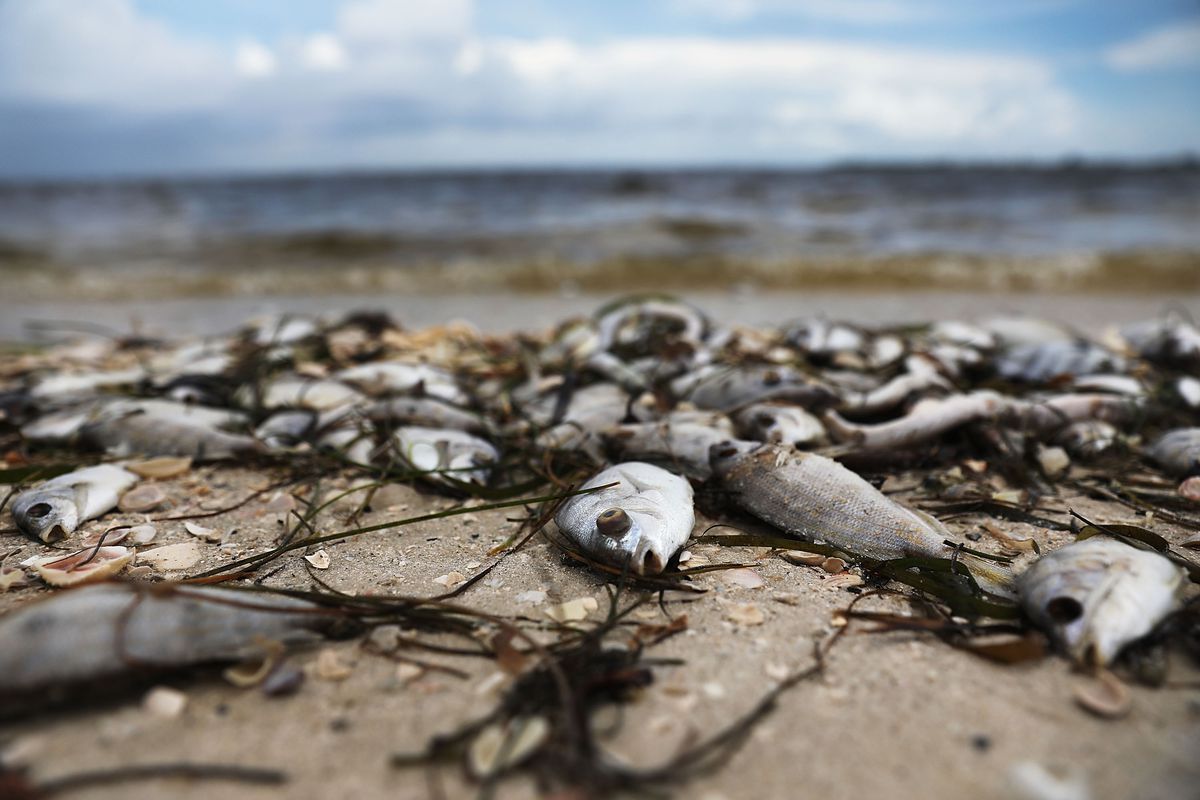 Pinellas County Commissioner Janet Long told a panel of environmental scientists and Gulf Coast business leaders Wednesday efforts to mitigate red tide are in full swing and will continue as long as the massive algae bloom threatens Florida beaches, fisheries and recreation.
Pinellas County has 13 boats collecting dead fish and conducting monitoring activities in local passes and intracoastal waterways. In addition, the county also deployed four beach rakes, four loaders, five all-terrain vehicles, one lift operator and 22 temporary laborers to clear local beaches and shorelines affected by red tide.
As of Sunday, the county had collected 973 tons of red tide-related debris, including 165 tons following Hurricane Michael, which hit Florida's panhandle Wednesday and pushed the algae bloom closer to shore.
Experts had hoped the hurricane would break up red tide or push it further offshore, mitigating adverse effects. That didn't happen; instead, the storm pushed more dead fish to shore.
County water quality monitoring Monday showed high concentrations of red tide at Sand Key Park, Reddington Shores and Indian Rocks Beach. Other sample sites showed lower levels than previous reports.
The next county monitoring will take place Wednesday.
National Oceanic and Atmospheric Administration will launch a new tool Friday predicting respiratory irritation levels in the air at local beaches. The tool will offer new predictions on air quality levels every three hours using atmospheric and wind data in conjunction with county monitoring reports.
Red tide has been plaguing much of Florida's Gulf Coast for more than a month. Its effects have driven both locals and visitors away from the beaches, causing local businesses, especially hotels, to struggle.
The state of Florida has responded with millions of dollars in mitigation, monitoring and recovery funds including $3 million for Pinellas County businesses affected.
As the event continues, more work is being done to find ways to mitigate red tide, including a new type of clay treatment. Scientists discovered clay might be an effective way to force red tide to the sea floor where it occurs naturally and does not disturb the overall Gulf ecosystem after the 2010 BP oil spill. Then, clay washed from the Mississippi River served as a coagulant for oil and dispersants used to treat the spill, which then became dense and sunk to the Gulf floor.
Scientists hope that can work with red tide, though unintended consequences of using the clay are still being researched.