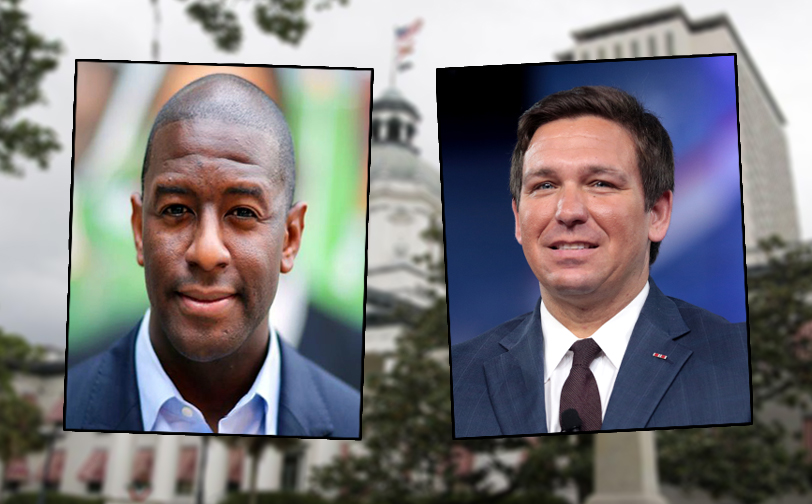 Democratic gubernatorial nominee Andrew Gillum will give his first major speech since returning to the campaign trail Thursday evening in Jacksonville.
The Tallahassee Mayor, who took time off the trail as Tallahassee completed most of its power restoration after Hurricane Michael, is back.
Gillum will address the 53rd Jacksonville NAACP Freedom Fund Dinner, a commitment he had made before Hurricane Michael's approach.
This ticketed event will be held at the Downtown Hyatt Regency, with doors at 7 and Gillum expected to speak at 7:30.
Just a short drive away, Republican Ron DeSantis will address the GOP faithful at the Duval County Republican Party's 2018 Lincoln/Douglass Banquet.
The Duval Republicans are holding this event, which kicks off at 8 p.m., at the Jacksonville Veteran's Memorial Arena, and Judge Jeanine Pirro and U.S. Rep. John Rutherford also will be speaking.
The most recent survey of the race from St. Pete Polls shows Gillum up one point (47-46), but down four (45-49) with people who have already voted.
The fundraising race is similarly competitive, though DeSantis seems to be hitting a stride, with an $8 million haul between Sept. 29 and Oct. 5.