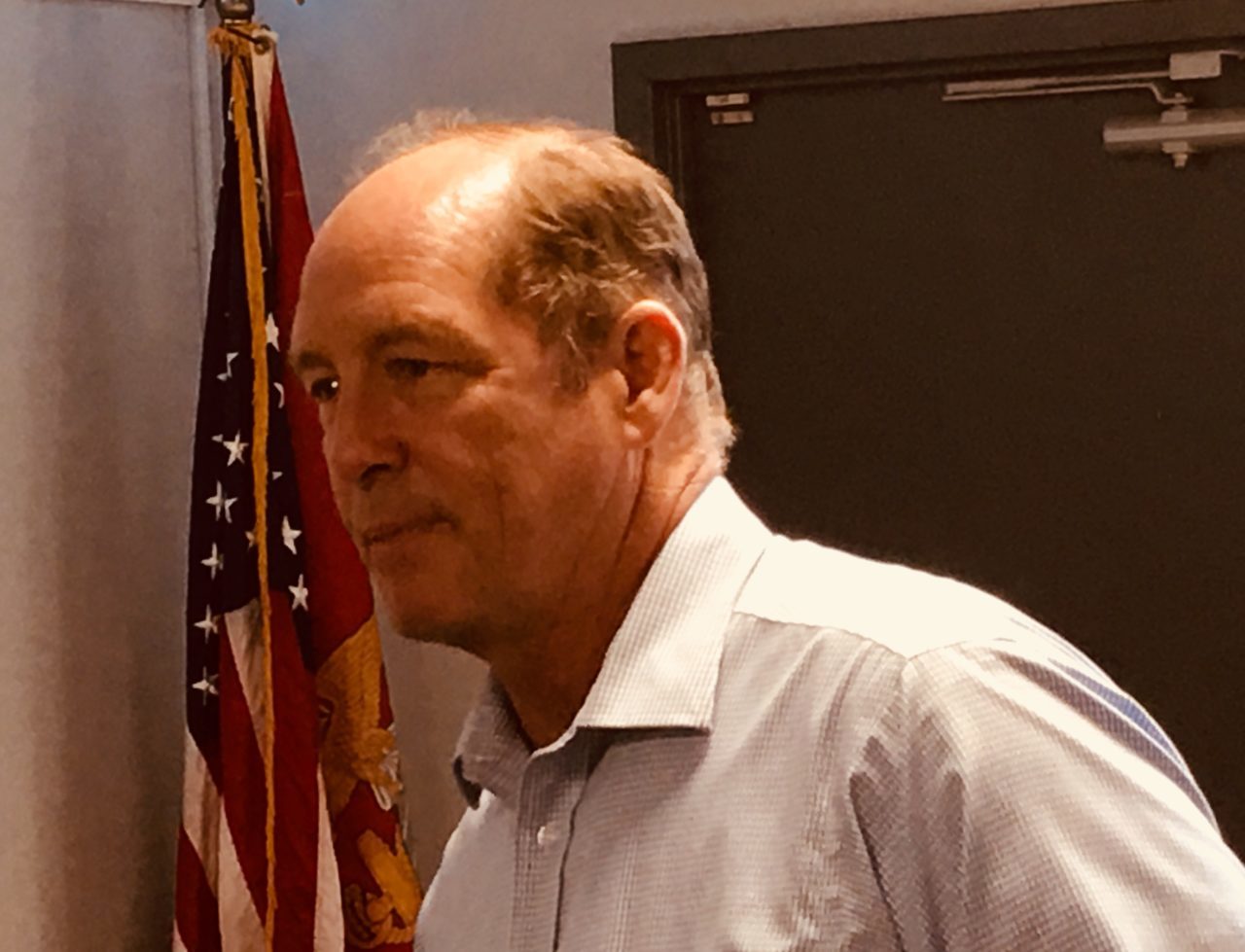 U.S. Congressman Ted Yoho, a quintessential Freedom Caucus Republican, looks poised for re-election to a fourth term from Florida's 3rd district.
There won't be a fifth.
"You can bank on that," he told us Friday afternoon in Orange Park, after a campaign town hall.
But he's likely not done this year, if metrics are predictive.
As of the most recent fundraising report, Yoho had $328,257 of his $752,614 nest egg on hand. This compared favorably to Democratic opponent Yvonne Hayes Hinson, a former Gainesville city commissioner who had just $2,478 of $34,726 on hand.
The party split of the north-central Florida district, which includes portions of Alachua, Bradford, Clay, Marion, Putnam, and Union counties, is likewise favorable for the incumbent. CD 3 has 200,504 Republicans, compared to 175,561 Democrats, with NPAs and third parties comprising the rest of the district's 487,002 voters.
Yoho packed a back room at a restaurant in Clay County's biggest city, and he made no bones about where he stood: With Ron DeSantis and against Andrew Gillum, and with movement conservatives like Rep. Jim Jordan over the Paul Ryan wing of the party.
Yoho is confident that Republicans will retain the House, and if that's the case, he may be positioned to play an important role on issues in the next two years no one would have predicted would be the case when he first ran in 2012.
One such issue: the failed U.S. War on Drugs.
Yoho, concerned about the fentanyl and opium sourced from China, Mexico, and other putative American allies, proposes a simple solution.
"Bring drugs in, you're going to die," was how the Congressman summarized the proposal of Singapore-style capital punishment for importation of fentanyl and opium.
The draconian solution is needed, in part, because the Drug War is not being won.
"We spent $2 trillion since 1979 on the war on drugs. Afghanistan, Colombia, and Mexico are growing more drugs today. We've got more drugs in our country. How successful have we been," Yoho said.
"It's been ineffective, we're not any better off, and we need to have a different narrative … If these people are going to be our allies, they need to get rid of that garbage," Yoho said.
"A lot of that money gets lost in funnelling to corrupt politicians is what I personally believe," Yoho said. "Do they really want to change the problem in that country? If Mexico wanted to correct that problem, they would correct that problem."
"If there's a war on drugs, let's end it, let's get it fixed," Yoho said, noting 160 Americans die everyday from overdoses.
Meanwhile, Yoho stated his belief that the federal government should decriminalize cannabis.
For those who have followed Yoho for a while, he has had a libertarian streak to his votes on this issue (such as a 2014 vote to end Barack Obama era busts of state-level medical cannabis programs).
However, it's a question on which he continues to evolve.
"Are there benefits to marijuana? I think there are," Yoho said Friday.
"My goal is to decriminalize it at a federal level at a certain volume. If you're growing your own or you've got a little bit on you … I can't even tell you what volume on that stuff is," Yoho said. "But if you're driving around in a pickup truck … and there's several bales in there, you're probably going to jail."
"We've got so many people who have screwed up their life and are in prison. They've got a record. It's a mess," Yoho said. "Our goal is to decriminalize it, make it so it's not as strong an offense, and let the states regulate it the way they see fit."
Yoho also noted issues with interstate commerce and the black market from the federal prohibition.
"Right now because it's a federal crime, all those dispensaries, they can do business in their state but they can't deposit that [in a bank]. It's all cash," Yoho said, which leads to unaccountability on tax returns and a strengthening of the black market.
Yoho is not a fan of the state's medical cannabis program.
"There is no standard for a marijuana product, so how can a doctor prescribe? There's too much vagueness," Yoho said, noting that specific dosage prescription thresholds can be circumvented under the state model.
"It's like how much salt do I put on my eggs. You use enough to where it tastes good to you," Yoho concluded.