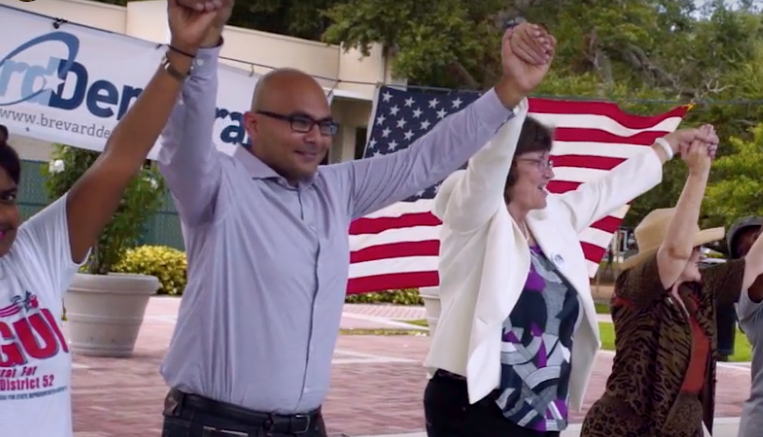 Democratic congressional candidate Sanjay Patel is launching the first television commercial of his campaign Monday to challenge Republican U.S. Rep. Bill Posey in Florida's 8th Congressional District.
Patel, a business consultant and activist, pushes an upbeat, progressive-politics message in the ad, quickly mentioning such issues as toxic algae, economics, and health care from a progressive activist's point of view, concluding, "Our movement is stronger than their money."
And then he borrows one of the most famous campaign slogans of Republicans, Gov. Rick Scott's, "Now let's get to work."
Posey, a five-term congressman, and Patel are battling in CD 8 which covers Brevard County, part of east Orange County, and part of north Indian River County. The district has a strong Republican lean in voter registration. Patel, however, is putting on the strongest challenge, at least financially, that Posey has yet seen.
The 30-second commercial, "People over Politics", follows a much longer digital ad video his campaign released last Friday, and uses some of the same footage and messages.
"It's time to prove that the power of the people is stronger than the people in power," Patel declares as images show him at a campaign rally, and out meeting with voters in various settings. "When our water turns toxic, when a child doesn't go to college because her parents don't have enough money, when someone dies because they couldn't afford to go see a doctor, that's an injustice for all of us."