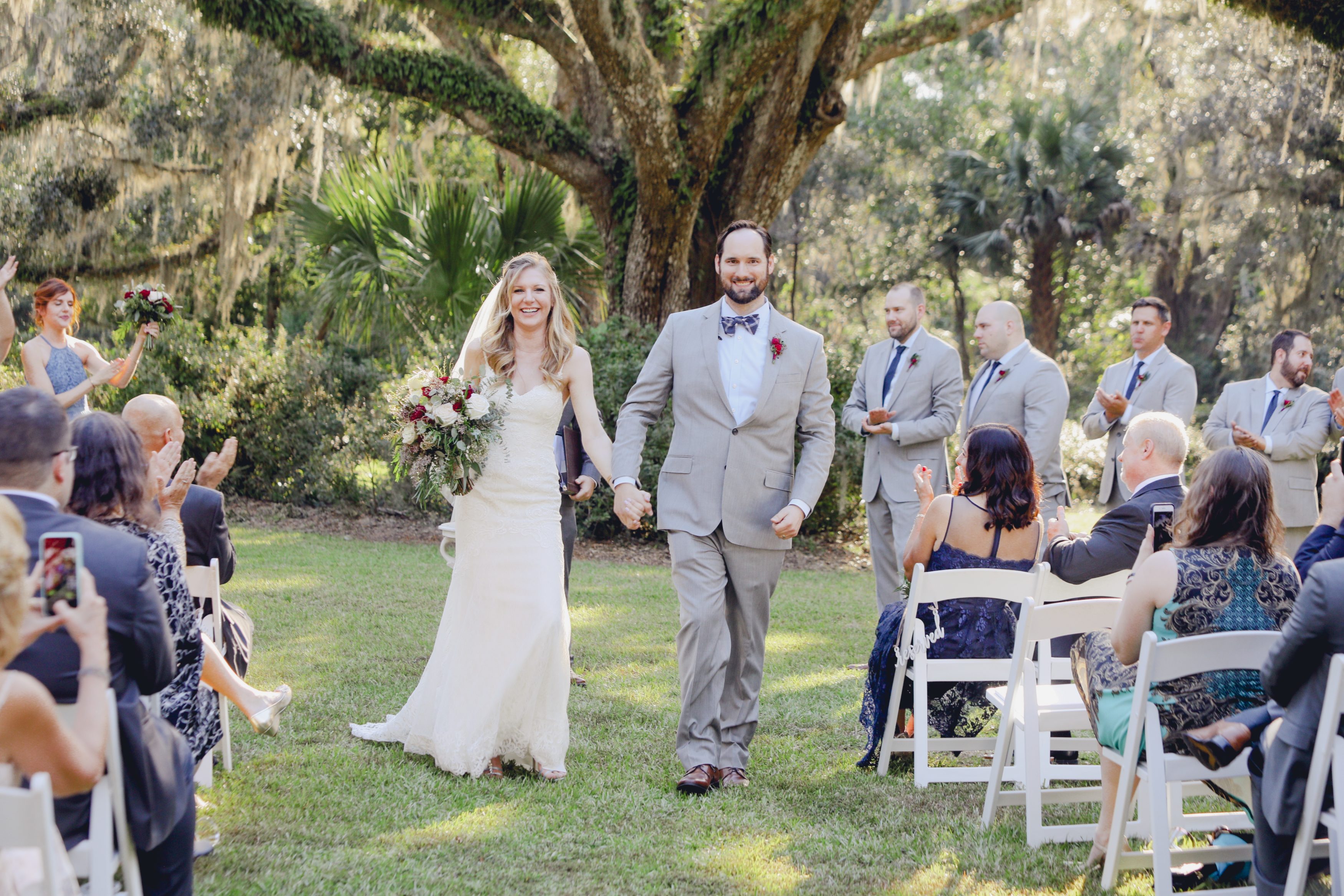 At her Cape Cod bachelorette party with eight girlfriends a few weeks back, Kate Leland was confident her year of planning to the nth degree would make for a perfectly perfect wedding on Oct. 12 in Tallahassee.
"My worst nightmare," she told her pals during a weekend filled with wine, lobster rolls and some racy temporary tattoos, "would be if there was a hurricane."
Fast forward to Sunday, Oct. 7.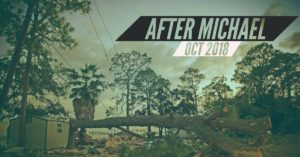 Leland and fiancé Jason Pawell were making the 22-hour drive from their home in New York to her hometown of Tallahassee, happily anticipating a week of last-minute preparations, reunions and celebrations.
And then their phones started blowing up. Welcome to your worst nightmare, Kate.
"We started getting calls, SO many calls from his mom and his brother and others," said the bride-to-be. "They were saying, 'It's going to be bad. It's going to be bad.' and I'm like, what? It's the first I'd really heard of it."
That first night during a planned overnight stop in Savannah, "I pretty much cried myself to sleep," she recalled. "And Jason was trying to console me. He was trying to keep it together."
Their first challenge was a scramble to get a marriage license before the clerk of court's office closed in anticipation of the hurricane.
As they neared Havana, they learned the Leon clerk's office was closing at 5:30 p.m., just 10 minutes later. A quick phone call and a detour led them to Monticello where it closed at 6.
After their arrival, the couple heard from their vendors — caterer, photographer, videographer, florist and so on — essentially saying, 'we're still good if you're still good.'
"They were all so supportive. It was amazing," she said.
The only one who bailed was the downtown restaurant where the rehearsal dinner was to be held. Electricity was restored in time for the planned Thursday night dinner, but most of the college-student wait staff left town when the universities closed.
Kate admitted to being a tad obsessed about every little last item on her wedding day. Six months out, she had her "bathroom baskets" ready. A "planner bride" is how her wedding designer described it.
"We were so planned out, so detailed," said Kim Youngblood, owner of New York-based Ohana Event Design. "We had spreadsheets up the wazoo. We were planned out to the point that it hurt."
One potential sticking point was the fact that electricity was lost at the venue, Goodwood Museum and Gardens, and hadn't been restored.
Jason, an engineer by trade, went into full problem-solving mode, buying 400 feet of LED string lights and rounding up three generators. It would turn out his extraordinary efforts weren't required when the carriage house lit up three hours before the ceremony.
The power went out for a couple heart-stopping minutes during cocktail hour, but only Youngblood and the catering staff knew.
Her sister and maid of honor, Lauren Leland, said Kate and her mom butted heads at times about the myriad details of the wedding, but the hurricane brought what was important into focus.
"Sometimes I think about 'Oh why did this happen?' In some ways it's a necessary reminder," she said. "When stuff like this happens, it's unfortunate, but it's also telling us 'do not sweat the small stuff.' "
And in the end, it was a perfect day.
__
Ed. Note — The author has known the bride since she was 2 years old and has been the playmate and BFF of her daughter in all the years since. That semi-rookie officiant is her son-in-law.
Main photo credit: Kate and Jason Pawell, by Woodland Fields Photography.