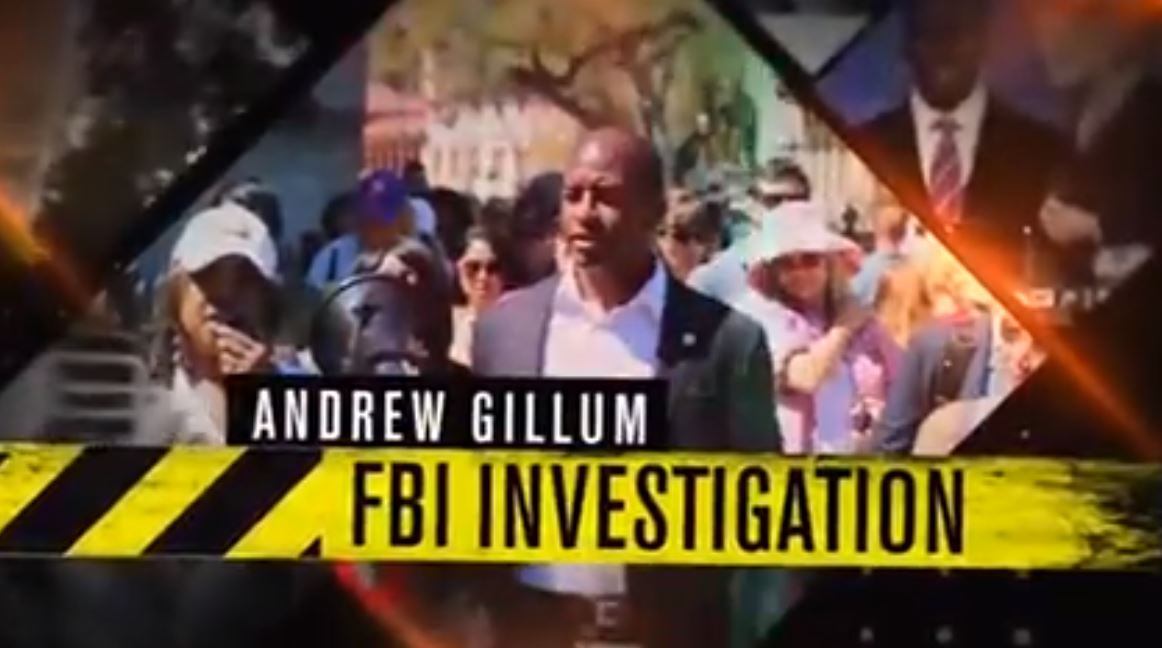 It's too soon to say if Andrew Gillum will lose the election for Governor of Florida after Tuesday's revelation that the coveted ticket to "Hamilton" he received may have come from an undercover FBI agent, but let's put it this way.
Gillum appeared to have the wind at his back in his face against Republican Ron DeSantis, with multiple polls giving him a steady lead that, in some cases, was widening. It's much the same situation Hillary Clinton faced at roughly this same time in the 2016 election when then-FBI Director James Comey dropped the bombshell that the bureau was reopening its investigation of her emails.
Clinton supporters scream that cost her the election. If Gillum falls short on Nov. 6, his backers will do the same.
The Tampa Bay Times broke the Gillum story Tuesday afternoon and it quickly echoed around the state, casting doubt on his version of events. The Times story was based on a large batch of records that are part of an ethics investigation into Gillum's conduct as Tallahassee Mayor and his relationship with former lobbyist and now definitely former friend Adam Corey.
Corey and Gillum did a lot of traveling together, including the fateful trip to New York in 2016. According to the documents, Corey texted Gillum: "Mike Miller and the crew have tickets for us for Hamilton tonight at 8 p.m."
Mike Miller, it turned out, was an undercover FBI agent posing as a developer.
Now, everyone knows tickets to "Hamilton" on Broadway aren't easy to get and don't come cheap. Gillum has said from the start that his brother, who was along on the trip, got the ticket in exchange for a ticket to a concert. Gillum has been a little fuzzy about whether he paid for the ticket though.
He dodged the question when DeSantis asked him directly during Sunday's debate if he had paid for the ticket.
Corey's lawyer, Chris Kise, released the documents because the state ethics commission issued a subpoena for them and said they would have been public record. Gillum's supporters will scream that it's a political hit job, and that could be true – politics is a contact sport.
But here's the thing: From a political standpoint, it may not matter even if he paid quadruple the going rate. All that matters in this 24-hour news cycle is that the words "Gillum" and "FBI" are in headlines across the state at a time when early voting is ramping up.
I'm sure DeSantis' camp will hammer that point home relentlessly for the next two weeks, both in TV spots and campaign appearances.
It's basically the same thing Clinton faced in the 2016 home stretch.
So, what Gillum needs now is for the FBI to say publicly that he is not the target of its investigation – as Gillum maintains he has been told. If that happens, he has to hope people are willing to go deeper than the headlines.
And he has to hope enough people buy his statement printed in the Times.
"These records vindicate and add more evidence that at every turn I was paying my own way or was with my family, for all trips, including picking up tickets from my brother, Marcus, who was with a group of his own friends," Gillum said.
"But this isn't about a Broadway show, it's about a sideshow, because Ron DeSantis and his associates have no vision, no healthcare plan, and are running the most false, negative campaign in Florida history. Floridians deserve better."
Actually, on this day it is about a Broadway show because that's the news of the day. Andrew Gillum's problem is that even if his version of events is true, this has him playing defense. It knocks him off message and gives a boost to DeSantis.
That's a bad position to be in this close to the finish.