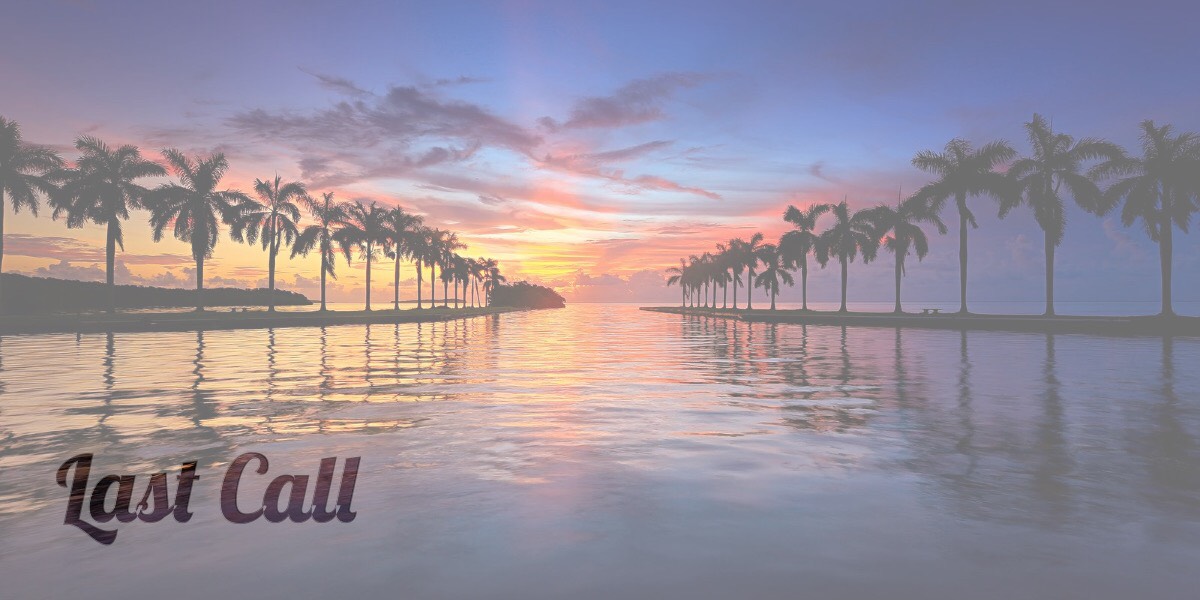 Last Call — A prime-time read of what's going down in Florida politics.
First Shot
The Democratic Attorney Generals Association (DAGA) is using HBO's "Last Week Tonight with John Oliver" in its latest fundraising email.
This Sunday's episode featured a segment on "state attorneys general," highlighting "just how important Attorneys General races are to protecting our democracy," DAGA said.
In Florida, incumbent GOP Attorney General Pam Bondi is term-limited. Vying for the job now is Democratic state Rep. Sean Shaw and Republican former judge Ashley Moody, both from the Tampa area.
Shaw has promised, for example, "he will investigate whether Trump's Florida businesses, including the Trump International Beach Resort in Miami, have been involved in laundering money from wealthy Russians."
He also promised to "join a lawsuit by Democratic attorneys general in Maryland and the District of Columbia seeking to uncover whether Trump has illegally received 'foreign emoluments,' payments from foreign powers banned in the Constitution, through his businesses."
"Democratic AG campaigns are in the spotlight like never before, and Republicans are pouring MILLIONS of NRA and Koch money into these races to prevent a blue wave," the DAGA email says.
Evening Reads
"Democrats regain momentum in final days of battle for U.S. House" via Elena Schneider of POLITICO
"GOP holds slight edge with 3 million ballots in Florida cast" via The Associated Press
"Will 'red tide' algae in Florida turn some Republican voters 'blue'?" via Lisa Desjardins of PBS
"Polls say there are Andrew Gillum-Rick Scott voters. Here's what we know about them." via Steve Contorno of the Tampa Bay Times
"Scott walks away when asked if he supports Trump ending birthright citizenship" via Alex Daugherty of the Miami Herald
"Ron DeSantis: Trump is right to want to end 'birthright citizenship'" via Adam Smith of the Tampa Bay Times
"Scuffle and shoving break out at Ron DeSantis appearance in Tampa" via Eric Glasser of 10 News
"Gillum responds to Trump attacks: 'Never wrestle with a pig'" via Caitlin Oprysko of POLITICO
"Trump's coded anti-Semitism puts Florida's Jews at far more risk than Gillum ever could" via Kartik Krishnaiyer of The Florida Squeeze
"Chief Financial Officer post is up for grabs in a race that became nasty" via Diane Rado of the Florida Phoenix
"Matt Caldwell ads show 'no bull' approach to 'dirty jobs'" via Jacob Ogles of Florida Politics
"Florida to gain 1.4 million voters if felon measure passes" via Jon Kamp of The Wall Street Journal
"Gus Bilirakis took $6,810 in campaign contributions from pharmacy operators indicted in billion-dollar fraud" via Tracy McManus of the Tampa Bay Times
"Some Democrats gripe that Lauren Book is holding back in Senate battle" via Matt Dixon of POLITICO Florida
"Sexual harassment claim agains Florida Senate allowed to continue" via Elizabeth Koh of the Miami Herald
"Republican Anthony Rodriguez accused of rental mismanagement in new ad" via Ryan Nicol of Florida Politics
"Inside the making of 2018's most brutal campaign ad" via Reena Flores and Derek Robertson of POLITICO
Quote of the Day
Shot: "Let me ask you this: He had a thousand-dollar ticket given to him to go to this play ('Hamilton'). It's not like going to see 'The Avengers' on a Saturday afternoon." — GOP candidate for Governor Ron DeSantis.
Chaser: "Folks are asking me to answer for which caterer does what? I've done more events than I could count. I couldn't tell you anything about a food venue or, quite frankly, whether somebody cooked it or catered it." — Democratic candidate for Governor Andrew Gillum.
Bill Day's Latest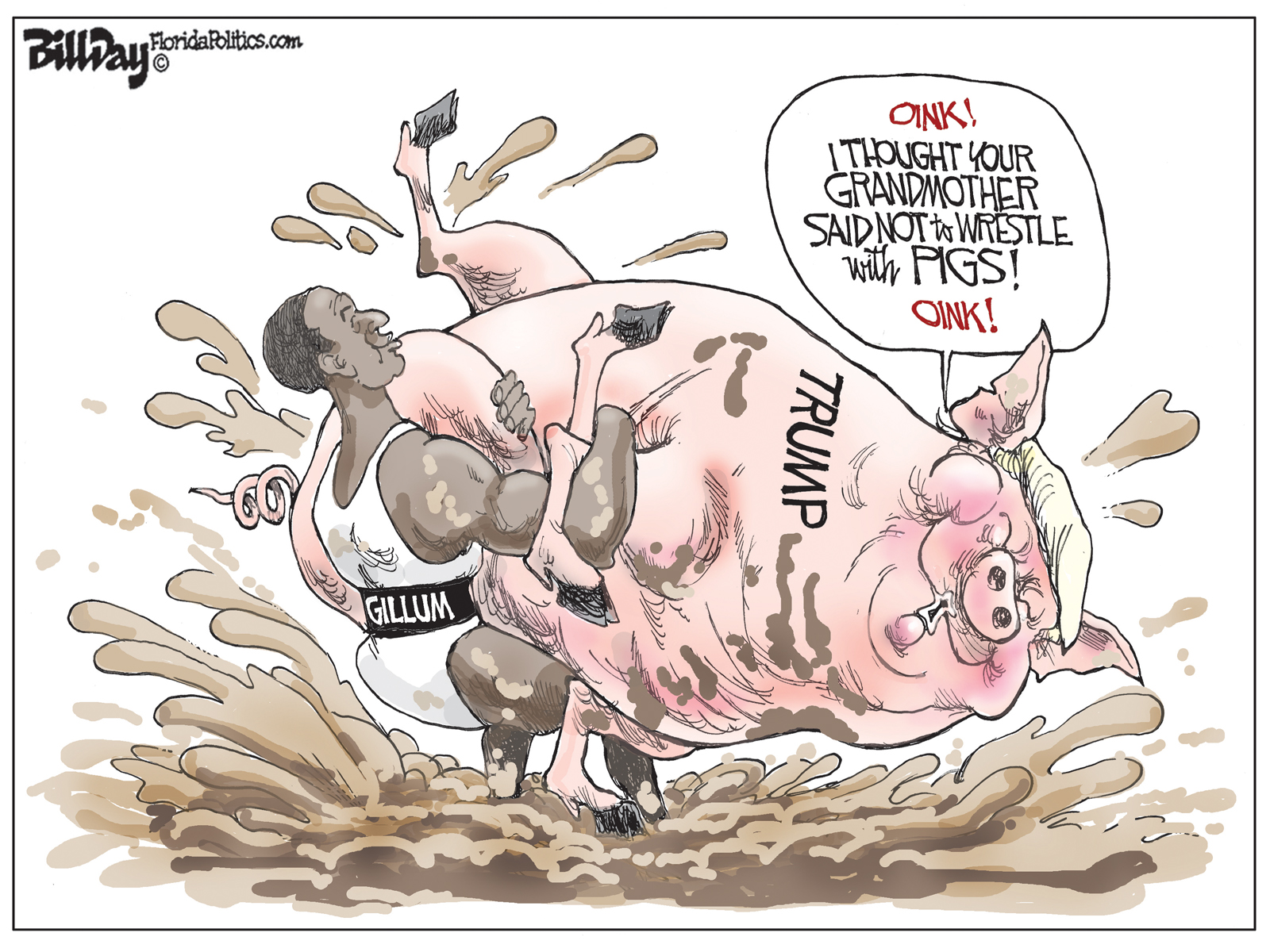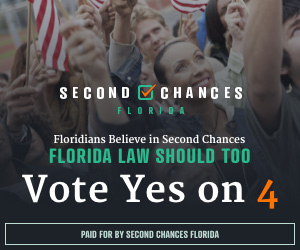 Breakthrough Insights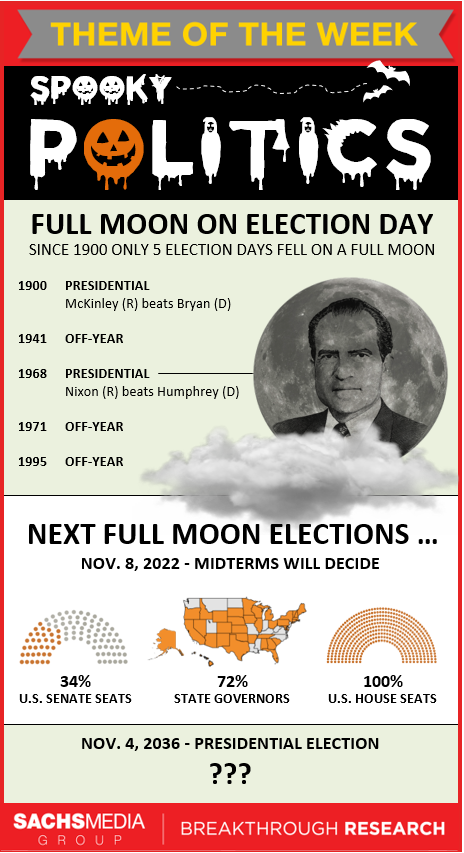 Wake Up Early?
Republican nominee for Governor DeSantis will host a rally, attend a 'meet and greet' event, then join President Donald Trump at his "Make America Great Again" rally.
— 8 a.m., Dolphin Aviation Inc., 8191 North Tamiami Trail #100, Sarasota.
— 10:30 a.m., Leroy's Southern Kitchen & Bar, 201 West Marion Ave., Punta Gorda.
— 7 p.m., Hertz Arena, 11000 Everblades Parkway, Estero.
The Gillum for Governor statewide campaign bus tour will continue with stops in North Florida.
— 8 a.m. (Central time), St. John Divine Church, 620 E. Jordan St., Pensacola.
— Noon (Central time), Arlene Williams BBQ, 4900 Mobile Highway, Pensacola.
— 1:30 p.m. (Central time), Harbor Docks, 538 Harbor Blvd., Destin.
The Florida Commission on Offender Review will consider cases from across the state. That's at 9 a.m., Betty Easley Conference Center, 4075 Esplanade Way, Tallahassee.
Staff members for U.S. Sen. Marco Rubio will hold "mobile" office hours in Osceola and Marion counties.
— 9 a.m., Advance Community Outreach, 2260 East Irlo Bronson Memorial Highway, Kissimmee.
— 12:30 p.m., Marion County Library, 2720 East Silver Springs Blvd., Ocala.
The state's Reemployment Assistance Appeals Commission will meet at 9:30 a.m., 101 Rhyne Building, 2740 Centerview Dr., Tallahassee.
The Florida Retirement System Actuarial Assumptions Conference will meet at 10 a.m., 117 Knott Building, the Capitol.
TV personality Montel Williams and Democratic congressional candidate Mary Barzee Flores will join health care advocates "to call for an end to the GOP's continued war on Floridians' health care" as part of Protect Our Care's nationwide bus tour. That's at 11 a.m., Borinquen Health Care Center, 3601 Federal Highway, Miami.
U.S. Sen. and former presidential candidate Bernie Sanders will "rally progressives" to get out the vote for Gillum. Sanders will appear with Democratic nominee for lieutenant governor Chris King and Democratic candidate for Attorney General Shaw.
— 11:30 a.m., University of Central Florida, CFE Arena, 12777 Gemini Blvd. North, Orlando.
— 3:30 p.m., University of South Florida, Fowler Fields, 116600 USF Bull Run Drive, Tampa.
Trump will hold a rally in Lee County. Areas of Southwest Florida are a Republican stronghold, and turnout in the region could play an important role for GOP gubernatorial candidate DeSantis and U.S. Senate candidate Rick Scott in their closely watched races. Trump held a rally in July in Tampa that boosted DeSantis in the Republican primary. That's at 7 p.m., Hertz Arena, 11000 Everblades Parkway, Estero.