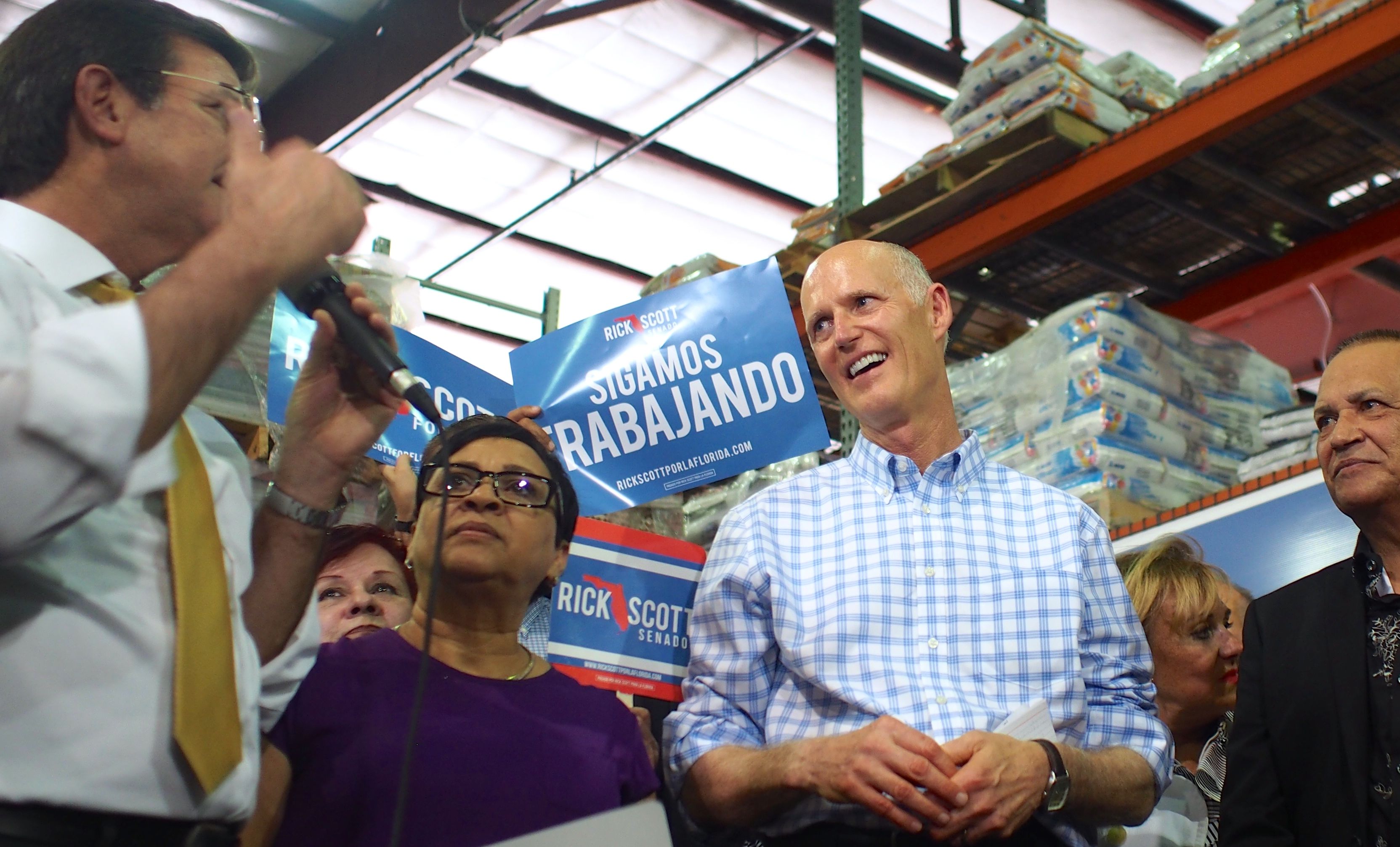 The Hispanic Leadership Fund is launching two radio and digital advertisements — one in English and one in Spanish — in support of Gov. Rick Scott's Republican candidacy for the U.S. Senate.
The ads declare that Scott understands how hard Hispanics work and that is why he has been working so hard to support them. It extolls Scott's jobs creation record in Florida — more than 1.5 million new jobs in eight years — and dismisses his opponent, Democratic U.S. Sen. Bill Nelson, as an "out-of-touch career Washington politician." It does not name Nelson.
Hispanic Leadership Fund was founded in 2008 as a "center-right non-partisan national Latino advocacy organization governed exclusively by Latino political and public policy professionals," according to its website. It is placing the ads on multiple platforms throughout the state. According to the Center for Responsive Politics' OpenSecrets.com website, the organization has received the bulk of its money from the LIBRE Initiative Trust, an organization affiliated with Americans for Prosperity.
"Hispanic constituents and voters deserve to know who is implanting policies that help our communities grow and which candidate is providing opportunities for families to achieve the American Dream," HLF President Mario H. Lopez stated in a news release. "There is no question that the jobs Rick Scott has helped create as Governor in Florida have been a benefit to Hispanics and to all communities in Florida."
The English ad declares, "As a successful businessman, Rick Scott knows how to create jobs better than out-of-touch career politicians. Those jobs help us care for our families, buy a house, start a business, pay for health care, or get a college degree." The Spanish ad says the same.
"Thank him for helping Hispanics achieve the American Dream," it concludes.