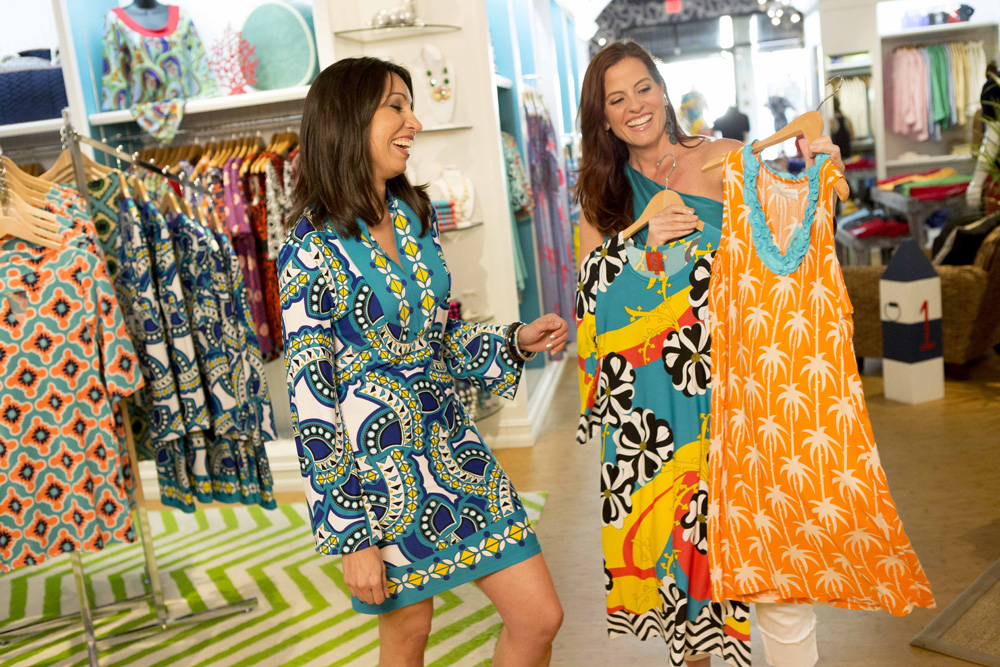 Owners of St. Petersburg's Sundial entertainment plaza are suing one of its tenants for not paying rent.
Fashion designer Tracy Negoshian leases a 2,700 square-foot shop in Sundial and has allegedly not paid rent in more than a year.
A lawsuit filed in Pinellas County alleges Negoshian is not paying, which costs between $113,000 to $148,000, according to a lease.
The boutique sells Negoshian designs featuring bright colors and patterns. In addition to Sundial, Negoshian has retail stores in Sarasota and Naples and her products are sold in some 500 stores nationwide, according to the Tampa Bay Times.
Negoshian launched her business after working at Saks Fifth Avenue in Palm Beach, where she sold pricey designs by Lilly Pulitzer and Emilio Pucci. She wanted to create similar looks, but at a more moderate price and made from materials that could be machine washed.
Negoshian signed a 10-year lease on her Sundial shop in 2015.
According to the lawsuit, Negoshian has also failed to keep her shop open during the required hours under terms of her lease, 10 a.m.-9 p.m. Monday-Saturday, and noon-8 p.m. Sunday.
The lawsuit is not seeking to evict Negoshian.
It's unclear why Negoshian failed to pay rent. A phone call to her office was answered by an operator. Negoshian did not immediately respond to a message.
Loan Ranger Acquisitions, which owns Sundial, filed the suit Oct. 17. The company is represented by the Johnson & Pope law firm.
Sundial is known for its high-end boutiques and shops as well as its fine dining including Ruth's Chris Steak House and Sea Salt. The remodeled plaza formerly known as Baywalk is also home to Locale, a fresh market selling gourmet foods.
Former Tampa Bay Rowdies owner Bill Edwards took part in its revival from a rundown shopping plaza to a high-end entertainment district.