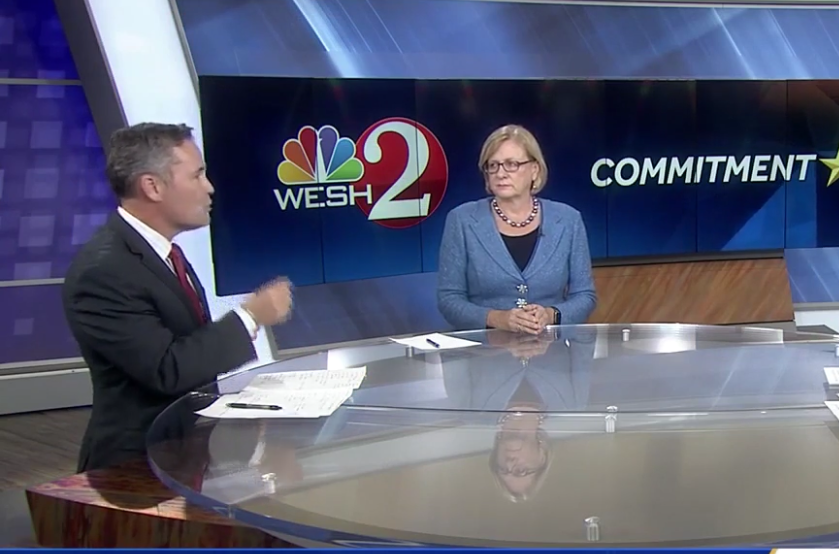 Florida's 6th Congressional District, most recently represented by Ron DeSantis, has become a swing district in the most recent election.
Democrat Nancy Soderberg and Republican Mike Waltz have, between them, raised more than $5 million for this race in the Daytona-centric district. Soderberg alone hauled in more than $3 million.
To the end, the candidates have been raising money. And Waltz especially has had totals worth noticing as the game closes, as he finally cleared the $2 million mark.
Waltz reported $144,000 raised since Oct. 30 alone ($50,000 of it self-financed). This sum pushed him well over the $2 million raised mark, with Jacksonville donors coming through, as did the Committee to Defend the President.
Waltz's total post-primary haul: just north of $200,000.

Soderberg in just the last 48 hours hauled in $56,150. This wraps a very active post-primary fundraising period, one in which Soderberg raised roughly $190,000.
Donors of late have included potential Congressional colleagues, a sign of Soderberg's establishment buy-in. Reps. John Tierney, Nita Lowey, Anne-Marie Slaughter gave, along with political action committees, including Rep. Adam Schiff's USA-PAC and the political action committee for the National Education Association.
This seat has not been competitive recently: DeSantis, despite jumping back into the race reluctantly after junking his 2016 Senate bid, beat a lightly funded Democrat in 2016 by 16 points (the same number that President Donald Trump won by, as Hillary Clinton floundered in the district).
However, this is a swingier time for the district. So swingy, in fact, that POLITICO Florida reported that Waltz put the kibosh on a Trump rally on his behalf.
There is a reasonable chance that Soderberg could flip the seat, though opinions vary on how realistic that possibility is.
Democratic consultant Matthew Isbell thought the seat was "likely GOP" in the spring; he has since moved it to the "toss-up" category.
"This race appears to be much tighter in the home stretch … Democratic polls show the race tied (so add a few points to the GOP) and St Pete polls showed a GOP lead of 48-43 in mid-September. I wish we had more polls and the debate for me was Lean R or Tossup. Considering this district once backed Obama and could see a major swingback and Soderberg's strong campaign, toss-up is my choice," Isbell wrote.
CNN moved the race from "Likely" to "Lean" Republican on Saturday, citing the importance of outside money for Soderberg down the stretch factoring into heavy TV buys: "The vast majority of the roughly $3.7 million being spent on TV in this district in the final week is coming from Soderberg and her allies — including $2.4 million from Michael Bloomberg's Independence USA PAC."
Real Clear Politics is less enthusiastic about the flip, calling the seat "Likely GOP."
FiveThirtyEight.com pegs the race as a four-point Waltz win, giving Soderberg a 26 percent chance of winning.