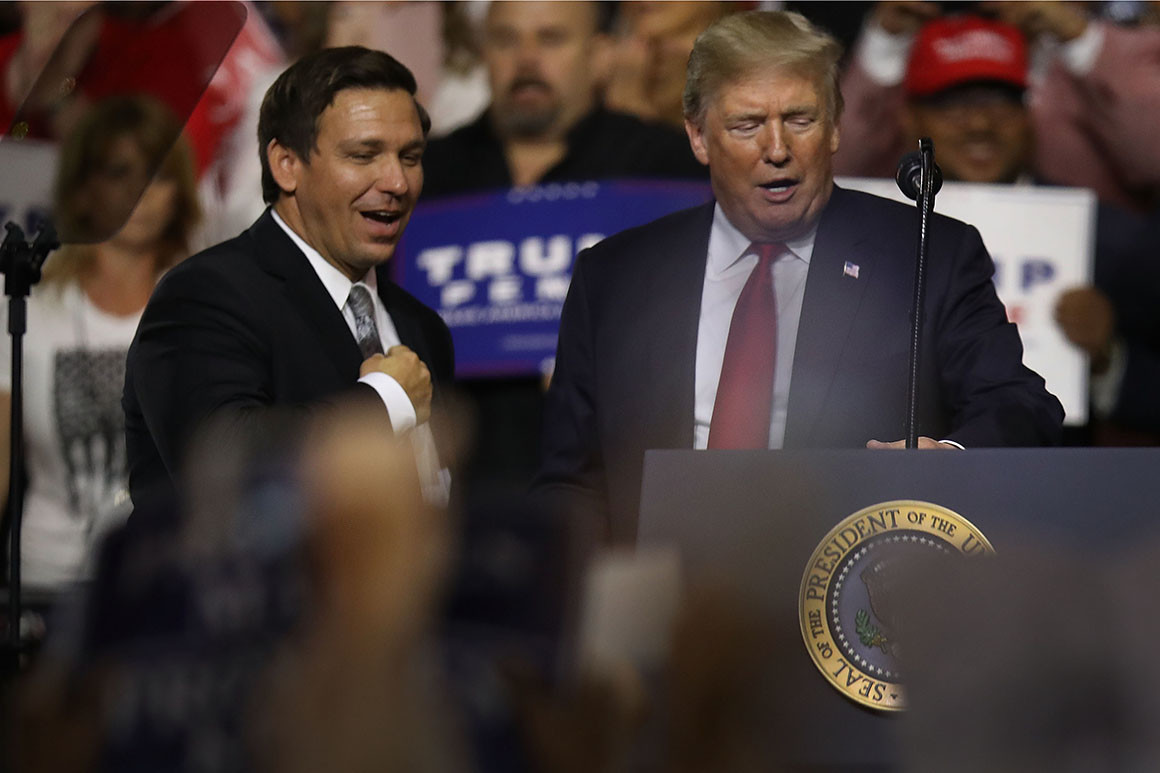 It's Trump Day in Florida's Panhandle.
Just days after rallying voters in Southwest Florida, President Donald Trump returns to the Sunshine State, this time to Pensacola. The event shows Trump's continued commitment to elelcting Republican gubernatorial candidate Ron DeSantis to the governor's mansion and Senate candidate Rick Scott to Washington.
The "Make America Great Again" rally opens its doors at 3:30 p.m. with Trump expected to speak around 6:30 p.m. But expect lines to form well in advance of the Secret Service allowing people into the venue. Attendees can register for two tickets per mobile phone number on the Trump campaign website, and tickets will be awarded on a first-come, first-serve basis.
Some media outlets already noted the odd choice of hosting a MAGA rally in the ST Engineering Hangar, but city officials say the venue serves as a great backdrop to celebrate Scott's job creation record as governor, according to the Pensacola News Journal. ST Engineering plans to bring 400 new jobs into the area using the facility, a decision made after Scott committed $4 million in incentives from the Governor's Job Growth Fund.
Scott looks to unseat Democratic incumbent Sen. Bill Nelson.
Trump also has a lot of political capital running on the governor's race. He endorsed DeSantis early in the gubernatorial race, and his reiteration of support proved to be a turning point in the GOP primary this year. DeSantis faces Democrat Andrew Gillum.
Florida also serves as Trump's second home. He's turned Mar-A-Lago into a Winter White House for much of his presidency.
He noted during the Fort Myers rally that he's long owned businesses and property in the state.
In advance of the first mid-terms since Trump's election as president, he's been holding a greater number of rallies around the country, and holds a rally in Belgrade, Montana today before heading to Pensacola.
Trump also plans to hold two rallies tomorrow, in Macon, Georgia and Chatanooga Tennessee, and then plans to hold three events on Monday, in Cleveland, Ohio, Fort Wayne, Indiana and Cape Girardeau, Missouri.