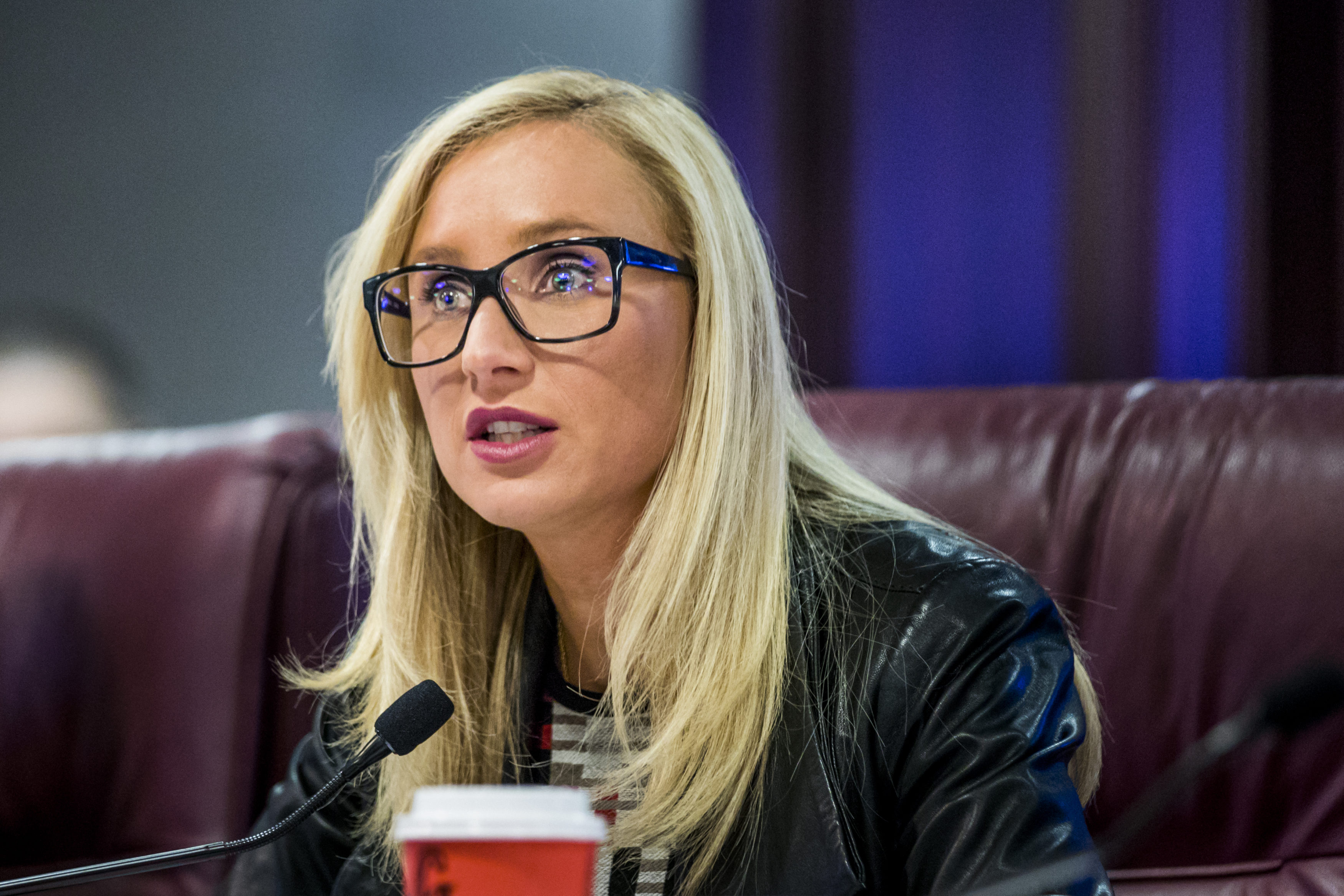 A man accused of sending pipe bombs to liberal leaders across the country also scoured the internet for information on Democratic state Sen. Lauren Book of South Florida.
FBI agents came to Book's home to inform her of concerns that a pipe bomb may yet be sent to her, the Plantation Democrat said.
"When I went into this, I knew politics could be messy," Book said, "but not somebody sending you a pipe bomb filled with glass to blow you and your kids up."
Book wasn't home when agents arrived. She was at the airport about to fly to Tallahassee for a United Way Women's Leadership Breakfast to hear CNN host and author Lisa Ling speak.
But husband Blair Byrnes and her two infants were at home. As she sat at an airport ready to board a plane, Book listened to FBI agents brief her from her living room while her children napped upstairs.
The agents told Book that Cesar Sayoc, the man investigators believe sent explosive materials to more than a dozen left-leaning public figures in American politics, had also done research on Book's record of public service.
FBI Director Christopher Wray announced Oct. 26 that agents arrested Sayoc in connection to pipe bombs sent to billionaire George Soros, former President Barack Obama and individuals at CNN, among others.
But authorities told NBC News that Sayoc kept a list of more than 100 possible targets, and potential victims would be notified individually.
Authorities arrested Sayoc in Plantation, in the heart of Book's own district, though they now say he lived in Aventura. His mother Madeline Giardello is president of an area condo association.
In searching Sayoc's personal computer, the FBI told Book, investigators found significant research into Book's career, including votes on various pieces of legislation in Tallahassee.
"It's hard to believe because I had only been there two years," Book says.
Indeed, when news of a threat to political figures first broke days earlier, police set up in Book's office, but her husband joked no one targeting major political figures and national news personalities would care about a state senator.
He was wrong.
At the time, it did raise concerns for Book when one of the bomber's packages was returned to the Sunrise office of U.S. Rep. Debbie Wasserman Schultz.
Book previously used that same space for a temporary district office, which filled her thoughts as she watched news footage of authorities sweeping the office.
But while that seemed eerie, news Book actually could be the target of a local terrorist proved shocking.
FBI officials told Book she needed to take alternate routes when she drove to work, and call authorities in the event any unfamiliar packages showed up on her doorstep, even though the suspect was already in custody.
To date, it's only been anticipated packages from Amazon and other retailers that showed up on Book's doorstep, she jokes, but as she tries to keep the topic light, she says it's only because of the terrifying truth of the threat to her life.
Book dealt previously with unwanted attention thanks to her politics.
Earlier this year, courts ordered a restraining order for convicted sex offender Derek Logue, who for years targeted Book over her charity Lauren's Kids and her work on child sex abuse.
But when Book got involved fighting sex trafficking, she knew which groups would be angry and upset, she says. She could anticipate trouble from a known realm of unsavory and identified individuals.
In this case, she seems to have been targeted by a right-wing lunatic for no other reason than being a Democrat.
"This won't stop you from doing your work," she says, "but it does make me more aware, and it makes me want to be more protective of myself and my kids."