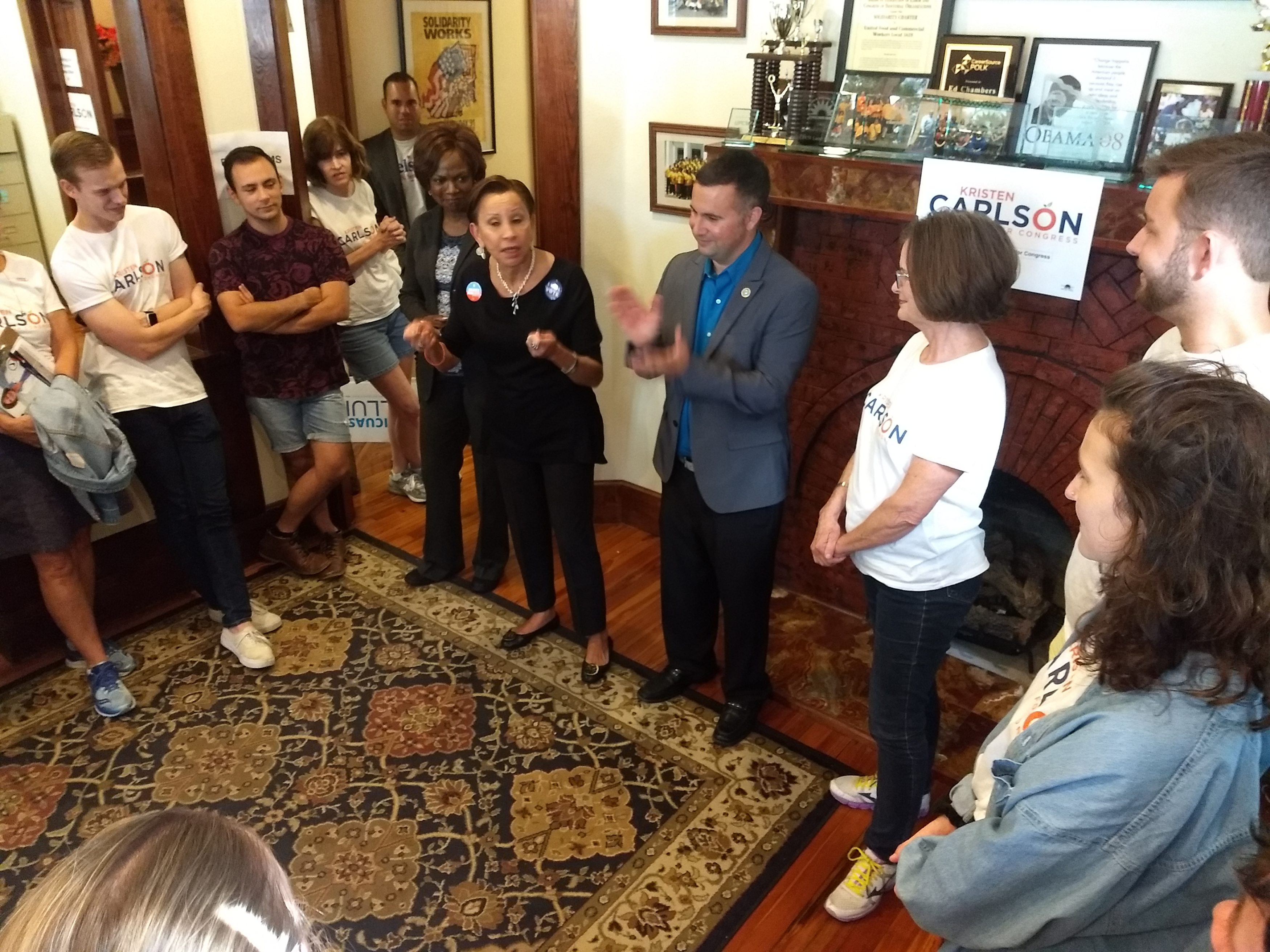 Democratic members of Congress and a national women's political group began a heavy push toward Election Day for Lakeland attorney Kristen Carlson in her campaign for Florida's 15th Congressional District.
U.S. Reps. Val Demings, and Darren Soto and Congresswoman Nydia Velazquez a Democrat from New York and the first Puerto Rican woman to be elected to Congress, were at Carlson headquarters in Lakeland on Saturday to speak with an army of volunteers prior to door to door canvassing.
"They are graciously helping fire up the volunteers," Carlson said. "We've been canvassing all weekend and plan to go Sunday as well."
The main theme for the volunteers as for much of the Democratic campaign across the nation are the three issues they believe will be threatened by Republicans in the new Congress to be seated in January: Medicare Social Security and Health care expansion.
Volunteers fanned out in Polk, Hillsborough and Lake counties within the district to spread the word and push for their candidate.
"This race is a nail biter. As a former prosecutor and general counsel for the Florida Citrus Commission she is a unifier at a time when it is crucial," Soto said. "We are all concerned with the GOP's plans to cut Medicare and Social Security after the passage of the tax cut this year."
Demmings, who like Soto, represents a portion of Orange County, said Carlson is "needed for more fight for the people's causes."
Also on Saturday, EMILY'S List, an organization dedicated to elected more women to office, which recruited and endorsed Carlson, slammed Republican candidate for the post, Ross Spano of Dover, after a Tampa Bay Times article reported he had failed to file a financial disclosure form when entering the race, as required by federal election law.
The race for Congressional District 15, which has been represented by a Republican member of Congress for decades, has been ruled as a "toss up" by the Cook Political Report and FiveThirtyEight.