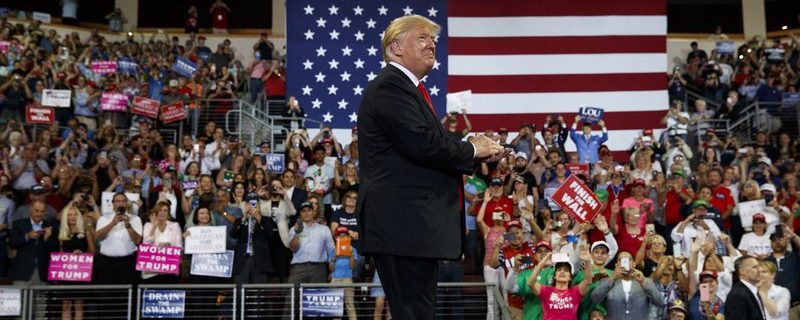 Ahead of his final GOTV rally for Gov. Rick Scott's Senate campaign Saturday in Pensacola, President Donald Trump whetted appetites with tweets bemoaning incumbent Bill Nelson's failure to reach out and ask the White House for help.
Trump's tweets echo complaints the President made about Nelson at his Halloween rally in Estero.
"I am here a lot and I never see Senator Nelson until six months before the election," Trump said.
https://twitter.com/realDonaldTrump/status/1058829196062048257
Nelson, conscious of the Trumpier elements of the Florida electorate, has been the eighth most likely member of the Democratic caucus to support Trump. However, clearly that hasn't affected Trump's calculus in this race.
Gov. Scott has been a close ally of the President's, with a relationship bordering on symbiosis at times, with the clearest example being Scott founding the New Republican PAC to support Trump, then repurposing it for his Senate campaign.
Polling in the Scott/Nelson race has been inconclusive, with both candidates being able to point to surveys where they are ahead. The Real Clear Politics average of polls shows Nelson clinging to a 1.4 point lead across an index of several polls.