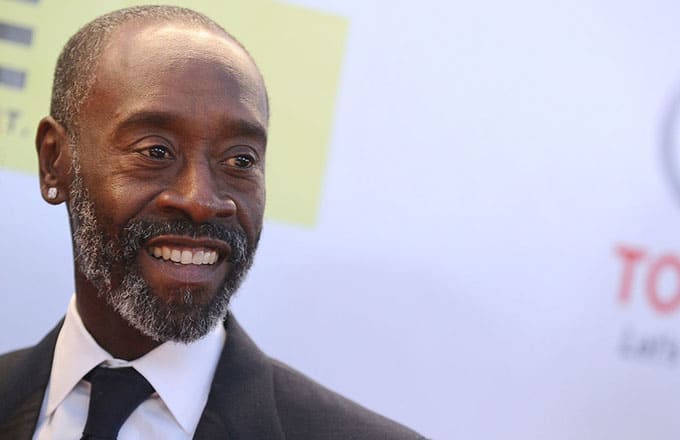 Acclaimed actor Don Cheadle will be heard on Jacksonville radio in the next 24 hours, clowning Republican gubernatorial nominee Ron DeSantis for various racialist controversies.
The 60-second spot from American Bridge spotlights various lowlights of the Republican campaign, including DeSantis refusing to return donations from someone who called President Barack Obama a "Muslim N—–," and using the phrase "monkey this up" in reference to what Democrat Andrew Gillum could do to the state economy.
The ad closes with a quote from Gillum: "I'm not calling Mr. DeSantis a racist. I'm simply saying the racists believe he's a racist."
DeSantis has struggled when confronted with these issues.
Regarding "monkey this up," DeSantis called the furor over the phrase a "nothing burger" on Fox News.
"People are going to demagogue what you say," DeSantis contended, adding that "the voters know this is a nothingburger … I'm not going to be derailed by these controversies."
The campaign has devolved, often, into expressions of racist puerility, such as a risible robocall from an out of state group early in the campaign.
Cheadle's radio spot and digital ad buy comes at a time when Democrats have done better in Duval County than any election in recent memory, carrying a 13,000 ballot edge into Election Day.
Democrats have cast 45.5 percent of votes, Republicans 40.2 percent.
There is a certain irony in Cheadle being deployed this way, as a star of The Avengers movies.
DeSantis has made hay of Gillum accepting a ticket to Hamilton from an FBI agent. In Jacksonvill last week, he said Gillum "had a thousand dollar ticket given to him to go to this play. It's not like going to see The Avengers on a Saturday afternoon."
On the last day of the campaign, a star of The Avengers seemed to offer a special receipt for DeSantis, a candidate who despite being just 40 years old, has seen his opponent endorsed by a pantheon of pop culture icons.