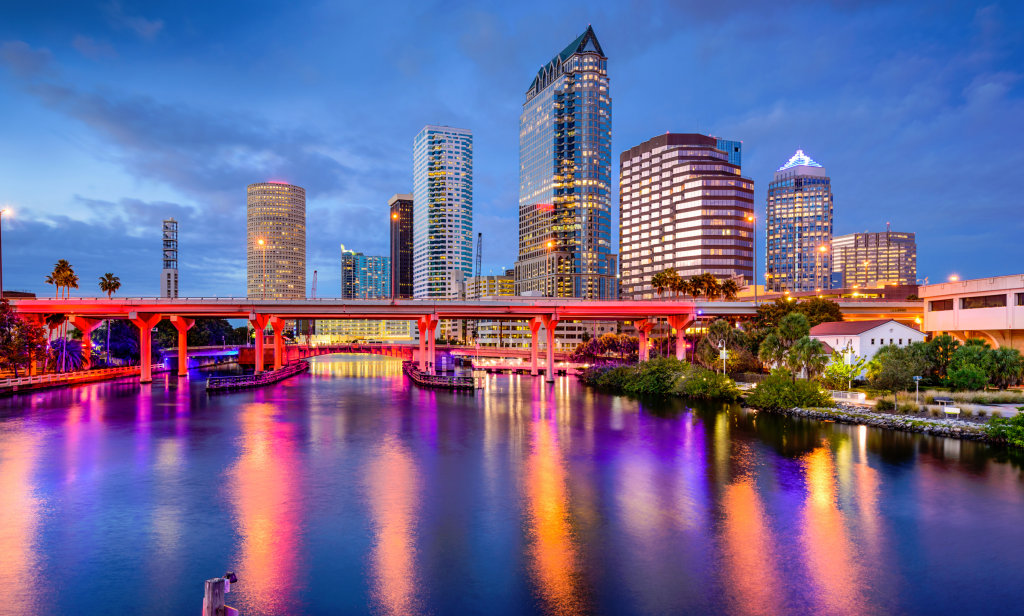 While candidates have been crisscrossing Florida for months trying to get your vote on Nov. 6, a low-key campaign has been going to see who will be the next Tampa Mayor.
The election for that post won't happen until March 5, 2019, so the eight people who are running to succeed term-limited Bob Buckhorn and lead the city for the next four years could afford to stay under the radar.
They also didn't have much choice. The primary and general elections sucked the oxygen out of the Mayor's race.
That is about to change.
"Our campaign will go full gear 48 hours after the polls close (on Nov. 6)," candidate Ed Turanchik said. "It has been like spring training up until now, but the regular season starts Thursday."
Turanchik, a former Hillsborough County Commissioner, is one of eight candidates who filed to run for the city's top job. That crowded field includes a self-funded billionaire, a former Police Chief, two current City Council members, business people, and a former hypnotist.
The field won't be officially set until the qualifying period, January 14-18, at which time candidates have to submit completed paperwork that includes 3,592 signed petitions. The election is March 5, with a runoff to follow if no candidate receives a majority of the votes.
The Mayor's race is much more targeted than a statewide race or even one for the State House or Senate. For one thing, the turnout is generally low. When Buckhorn was elected in 2011 (he ran unopposed in 2015), the vote total was only about 42,000 for both the five-way general election and his runoff win against Rose Ferlita.
In past campaigns to be Tampa Mayor, money hasn't mattered as much as personal relationships, often forged years ago and strengthened over time.
While candidates in the November election have been blanketing TVs and filling mailboxes with ads and attacks, those running to be Tampa's Mayor have been building the foundation by meeting with civic clubs, service groups, and so on.
"People don't understand the Mayor's race is like the New Hampshire primary," Turanchik said. "Direct mail and TV doesn't work, and no poll or pundit is accurate. You're basically trying to target 40,000 voters, and the only way to do that is to get out and meet them face-to-face."
In the race, even a few votes can make a big difference.
"It's a different kind of connection," candidate and outgoing Tampa City Council member Mike Suarez said. "People feel more like they know you. They see you out at the grocery store and other places.
"You cannot use the same kind of platitudes to run for this office that someone running for the Legislature or Congress might use."
It will be interesting to see if that dynamic changes with the billionaire David A. Straz, Jr. in the race. Straz, who has never held elected office, is a major philanthropist whose name is on the performing arts center complex where the Broadway smash "Hamilton" will be staged next year during the time when the Mayor's race will be getting hot.
In fact, one showing is even set for 7:30 p.m. on Election Day.
His campaign finance reports list $1.5 million in contributions, but $1.3 million of that total came in loans Straz made to himself. In July, while other candidates were low key, the records show Straz spent $342,588 on advertising.
Will money make the difference?
Hard to tell.
Early wisdom is that former Police Chief Jane Castor is the early favorite, but as Turanchik pointed out, "In 2011, everyone said (former Mayor) Dick Greco was going to win and he didn't even make the runoff."
Castor has been low-key so far, not making a lot of public statements but meeting with local groups and raising cash. She has about $176,000 in contributions, which would lead the field if you took Straz out of the picture.
Council member Harry Cohen is in the race as well, and along with the usual stressed points of transportation, education and what we need to do about climate change, he has stressed civility as something voters crave.
Refreshing.
But the most interesting candidate, hands down, is Topher Morrison. He has never run for office and he probably won't win this time, even assuming he qualifies in January. But he has gotten strong reviews for public speaking, and his former career as a professional hypnotist – therapeutic, to help people stop smoking and stuff like that – earned him some free media.
One thing is certain: the candidate who wins this election will inherit a city on the move. Buckhorn has worked tirelessly to help transform down and attract business and jobs. The work is not done, but the infrastructure is in place for the next Mayor.
And after the votes are counted and the big races for Governor, Senator, and so on are decided, the candidates to be the next Tampa Mayor need to be ready for their close-ups. People are about to start paying attention.